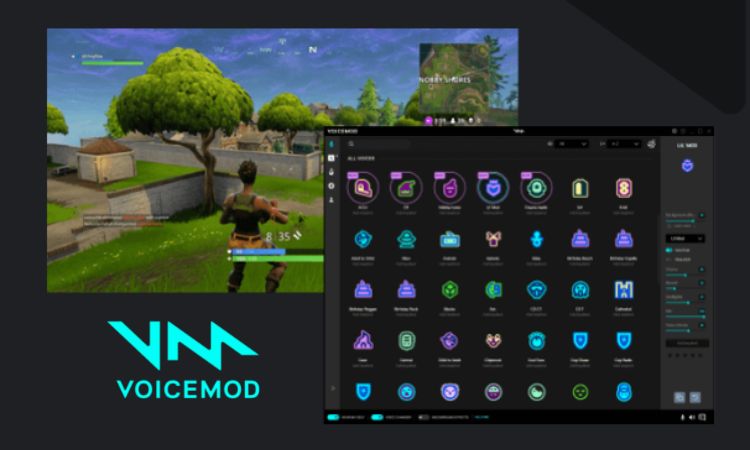 voicemodthe Valencian AI voice modification software company, has closed an investment round of 14.5 million euros. The operation has been backed by The Mini Fund, an investor launched by Eros Resmini, co-founder of Discord, by the Spanish fund Kfund and by the German Bitkraft Venture. The latter had already participated in, and led, the 8 million round that Voicemod raised in 2020.
"The round is very interesting, because it is not just pure and hard capital, but it also has a fairly important part of the network," he reflected. Jaime BoschCEO and co-founder of Voicemod.
A new impetus after the recent acquisition of Voctro Labs
The company is dedicated to creating virtual voices and defining sound identities that users can employ in the digital world while working, playing, creating or interacting. This round has meant another step in Voicemod's strategy to keep scaling your audio technologybut it has not been the only one.
In early February, Voicemod closed the purchase of Voctro Labs, a company specializing in music technology and AI. "The acquisition of Voctro Labs is a big step towards our vision that unlocks new forms of expression for our users and allows us to enter stomping in the business of singing technology and AI vocal identitiesBosch said in a company statement.
In addition, Jordi Janer, Oscar Mayor, Jordi Bonada and Merlijn Blaauw, the founders of Voctro Labsthey went to head the R&D department of Voicemod, thus continuing with the incorporation of its technology in the Valencian company's upcoming generative AI and voice conversion solutions. "We are delighted that Voctro Lab is joining forces with Voicemod to start a new chapter in the development of generative audio technologies. We are strongly aligned with Voicemod's mission and believe that all of our R&D efforts over the past 10 years will now have a whole new dimension of impact." Jordi JanerCEO and co-founder of Voctro Labs.
Voicemod, the revolution of live voice modulation
We could say that the history of Voicemod begins in 2014, when the brothers Jaime, Juan and Fernando Bosch founded the company. But the truth is that, before this, in 2009, they had already jointly launched a B2C voice change application, and after experimenting with real-time voice modulation and other technologies, it was when they shaped their great project : Voicemod.
Although a few years ago they considered closing the company, they finally went ahead and today they can boast of employing 156 people and having billed 12.5 million euros in 2022. During all these years they have developed expressive and immersive audio tools that facilitate the creation of sound identities, as well as the interaction with personalized sounds.
The experience evolved and caught the attention of the gaming and streaming industry. It went from being a platform to apply voice filters from Windows to offering various solutions. An example of this would be tunaa web portal where you can share sounds so that other users can take advantage of them and make use of various functions to create their own songs.
Photo: Voicemod
Stay informed of the most relevant news on our Telegram channel