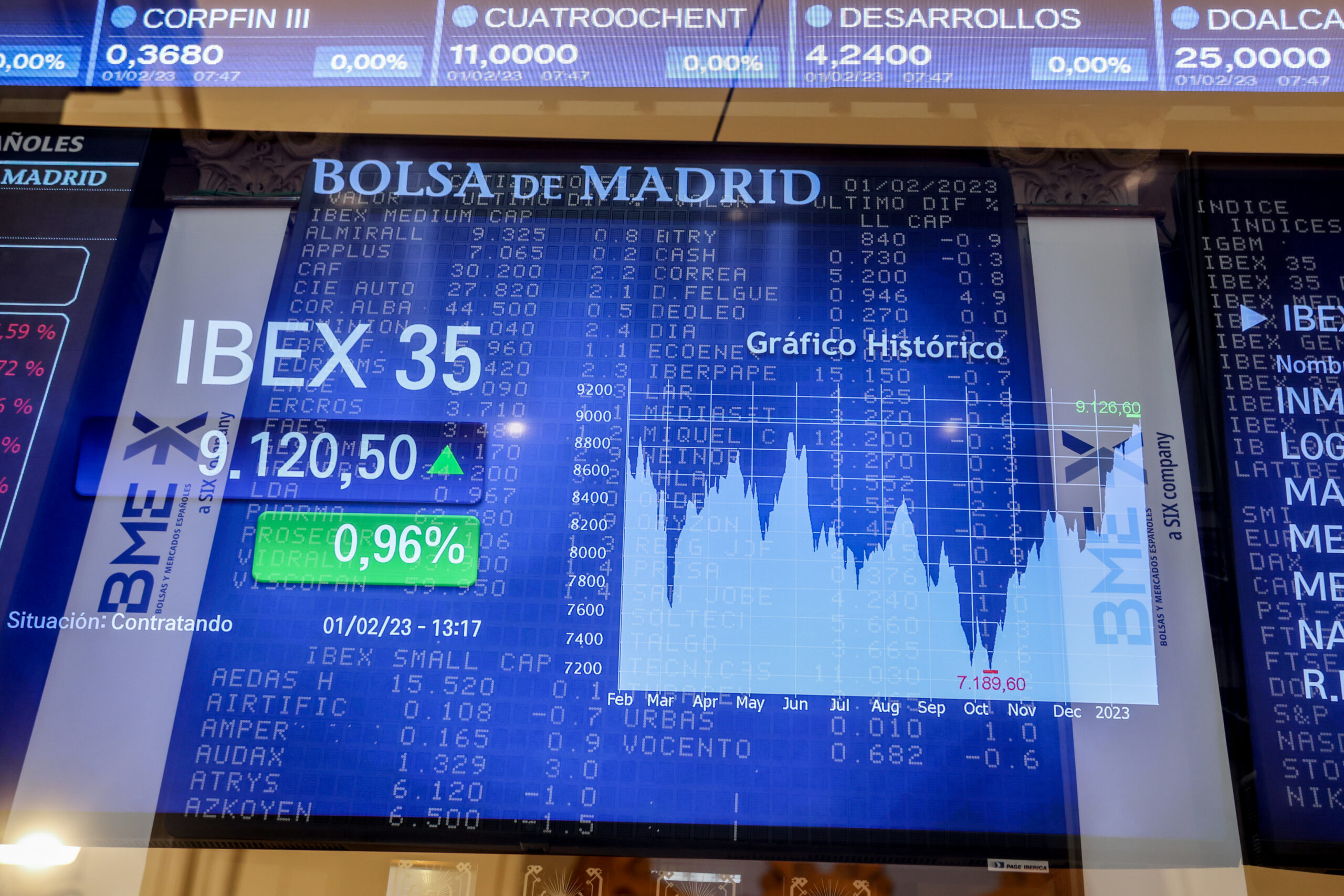 MADRID, 6 (EUROPA PRESS)
The Ibex 35 has closed its last day of Easter with a rise of 0.86% compared to last Friday, which means recovering the level of 9,300 points that it lost at the beginning of last March.
This Thursday the selective has revalued 0.62%, to close at 9,312.30 integers, on a festive day that has left investors without major macroeconomic references with the exception of the PMI index for the construction sector in the area euro. S&P Global, which produces the indicator, reported Thursday that construction in the euro zone contracted for the eleventh consecutive month.
CaixaBank led the declines this Thursday, with -2.4%, affected by the ex-dividend effect and followed by Acciona, with -1.88%, Inditex (-1.04%), Fluidra (-0.86 %), ACS (-0.61%) and Acerinox (-0.31%), these six companies being the only ones in negative territory.
On the other hand, Bando de Sabadell led the increases, with a revaluation of 3.25%, followed by Unicaja Banco (+3.15%), Santander (+3.1%), Colonial (2.58%) and Merlin Properties (+2.37%).
Regarding the rest of the main European markets, Frankfurt advanced 0.50%; Paris, 0.12%; and Milan, 1.08%. On its side, the Euro Stoxx 50 rose 0.27% and London rose 1%.
A barrel of Brent registered a price of 85 dollars, 0.08% more, while West Texas Intermediate rose 0.09%, to 80.6 dollars.
The yield of the Spanish bond with a maturity of 10 years in the secondary debt markets reached 3.229%, compared to 3.209% in which it closed on Wednesday. Thus, the risk premium has remained unchanged, reaching 102.7 basis points.
In the currency markets, the euro has maintained the level of 1.09 dollars for each euro that it had recovered early in the morning, standing at 1.0902 'green bills'.