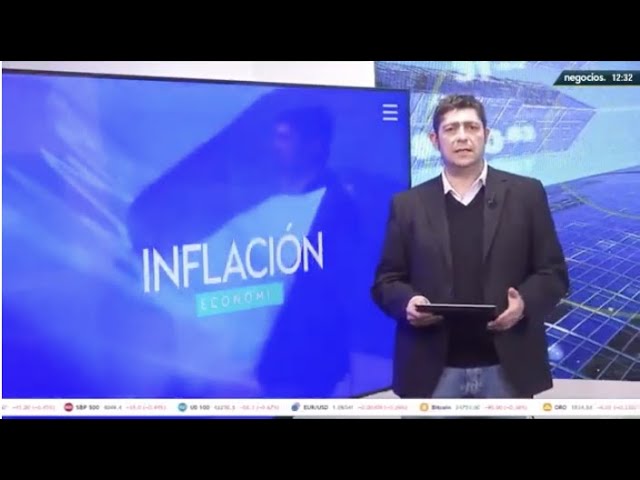 The big lie of inflation, the Russian miracle, OPEC and a market that runs after fire
The central banks follow the oscillations, the data and the economic statistics but their interests are not always aligned with those of the rest of mortals and speaking with a manager who has shared a table and tablecloth this weekend with the number two of the ECB, Luis de Guindos, tells me that the ECB actually expects inflation to pick up again after the summer in a movement in M ​​and that they have assumed that they will lose their credibility because in the spring they will pause to raise rates again later in the summer. Guindos also recounted, it is not known if due to the vapors of the wine, that when they go out to talk they say one thing and think the opposite. The big lie of inflation?
The markets have been pricing in an economic downturn for three weeks while traders assess the credibility and expertise of central banks, wonder if the escalation of the war in Ukraine and the growing tensions between the US and China are perfectly priced in and, ultimately, if the stock markets they can continue to rise much higher or if it is more convenient to moor the fleet and retire to winter quarters. As economic doubts weigh on people again, there is never calm on the Ukrainian front and there are few who do not expect a new war escalation and even more so now that NATO, the US and the EU promise more military and financial aid to Ukraine and that Putin's war economy has worked an economic miracle because Russia is going to grow this year by 0.3% according to IMF data.
#inflation #russia #markets #economiarusia #centralbanks #imf #putin #bce #analisismercado #china #eeuu #opec #petroleo #waraucrania #negocios
If you want to enter the TV Business Academy, this is the link:
https://www.youtube.com/channel/UCwd8Byi93KbnsYmCcKLExvQ/join
Follow us live ➡️ https://bit.ly/2Ts9V3p
Subscribe to our channel: https://bit.ly/3jsMzp2
Visit Business TV https://bit.ly/2Ts9V3p
More Negocios TV videos: https://youtube.com/@NegociosTV
Follow us on Telegram: https://t.me/negociostv
Follow us on Instagram: https://bit.ly/3oytWnd
Twitter: https://bit.ly/3jz6Lpt
Facebook: https://bit.ly/3e3kIuy