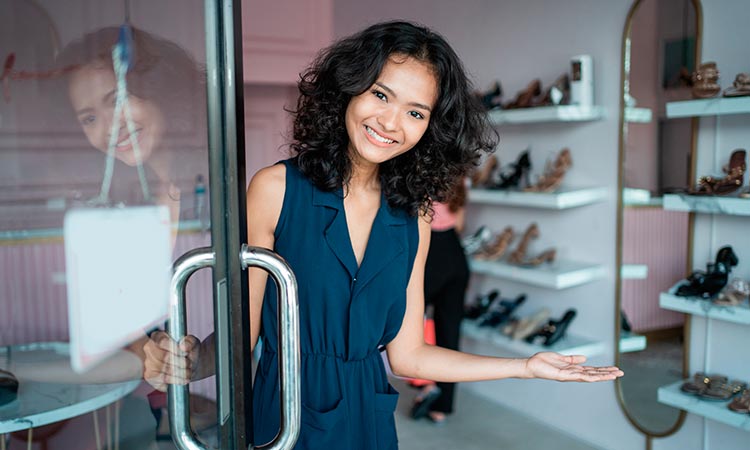 Second-hand fashion eCommerce figures are increasing year after year, and it is estimated that by 2026 they will grow between 15% and 20%, according to a study by the Boston Consulting Group. In turn, large firms such as Gucci or Balenciaga already sell vintage garments from e-commerce platforms, and the development of apps and websites such as Wallapop, Milanuncios or Vinted has encouraged us to give clothing a second life.
There is no doubt that the so-called recommerce is going strong, as more and more companies are encouraged to sell used clothing in the virtual market, as is the case of Inditex, which recently launched in the United Kingdom its Zara Pre-Owned pilot platform. In addition, the rise of the circular economy has given rise to regifting, based on the sale of unwanted gifts to other people. In both cases, they are trends that promote sustainable consumption as they give a new life to an already existing garment.
As for the users, in addition to benefiting financially from the exchange itself, a part of them is increasingly aware of the environment, and they buy second-hand fashion for this reason. This is the case of Generation Z, as indicated by "The 2023 Instagram Trend Report".
In this context, any online platform dedicated to selling second-hand items must ally itself with a logistics partner that, in addition to connecting its business with consumers, aligns with its digital and environmental strategy. In this sense, GLS Spain can be a good ally. Here we tell you why.
Digitization of the entire purchasing process
With GLS in your business, your customers will be able to manage their orders from the palm of their hand. The company is committed to digital transformation and technological development to make digital solutions available to eShoppers that allow them to have control of the package delivery process. For example, the My GLS app, with which you can track the shipment in real time when the shipment has 10 stops left to be delivered.
Likewise, with door-to-door services such as EuroBusinessParcel, for urgent deliveries in Europe (24/96h) you will be sure that your packages reach their destination.
Thanks to the continuous improvement in its products and services, and its extensive network distributed throughout the national territory, GLS is a good option for eShoppers to have a satisfactory shopping experience that is consistent with their day-to-day life.
Stay informed of the most relevant news on our Telegram channel