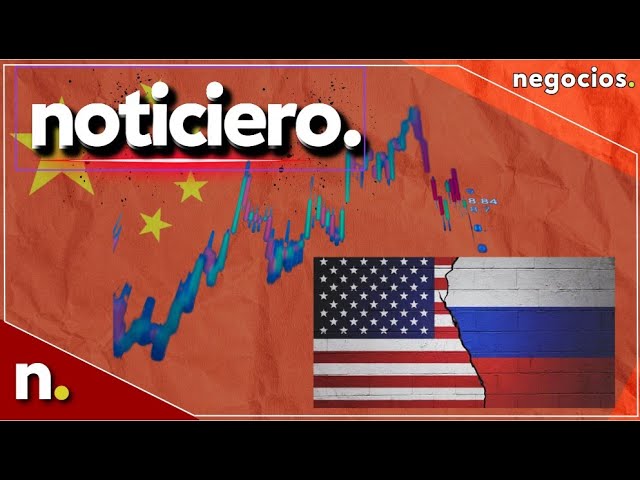 Newscast: US will not give in to Russia, the danger of disengaging from China and inflation
The president of the United States, Joe Biden, has given a speech after the NATO summit, at a time when he points out that "he has never been so optimistic about the future that awaits us, which is one of peace and hope" and highlights that "we are going to be on the side of the Ukrainians and we are going to make it hold on the side of freedom of the USA and NATO"
The US Treasury Secretary has acknowledged that disengagement from China is very complicated and would be disastrous for our countries. She points out how there is a difference between talking about this exit from China versus diversifying part of what we consider to be strategic supplies.
#noticiero #rusia #china #geopolitica #inflation #eeuu #guerra #guerrarusia #negociostv #noticiasenespañol #livenews #otan #nato
Sign up for the Geopolitics course at the TV Business Academy at this link.
If you want to enter the TV Business Academy, this is the link:
https://www.youtube.com/channel/UCwd8Byi93KbnsYmCcKLExvQ/join
Follow us live ➡️ https://bit.ly/2Ts9V3p
Subscribe to our channel: https://bit.ly/3jsMzp2
Visit Business TV https://bit.ly/2Ts9V3p
More Negocios TV videos: https://youtube.com/@NegociosTV
Follow us on Telegram: https://t.me/negociostv
Follow us on Instagram: https://bit.ly/3oytWnd
Twitter: https://bit.ly/3jz6Lpt
Facebook: https://bit.ly/3e3kIuy