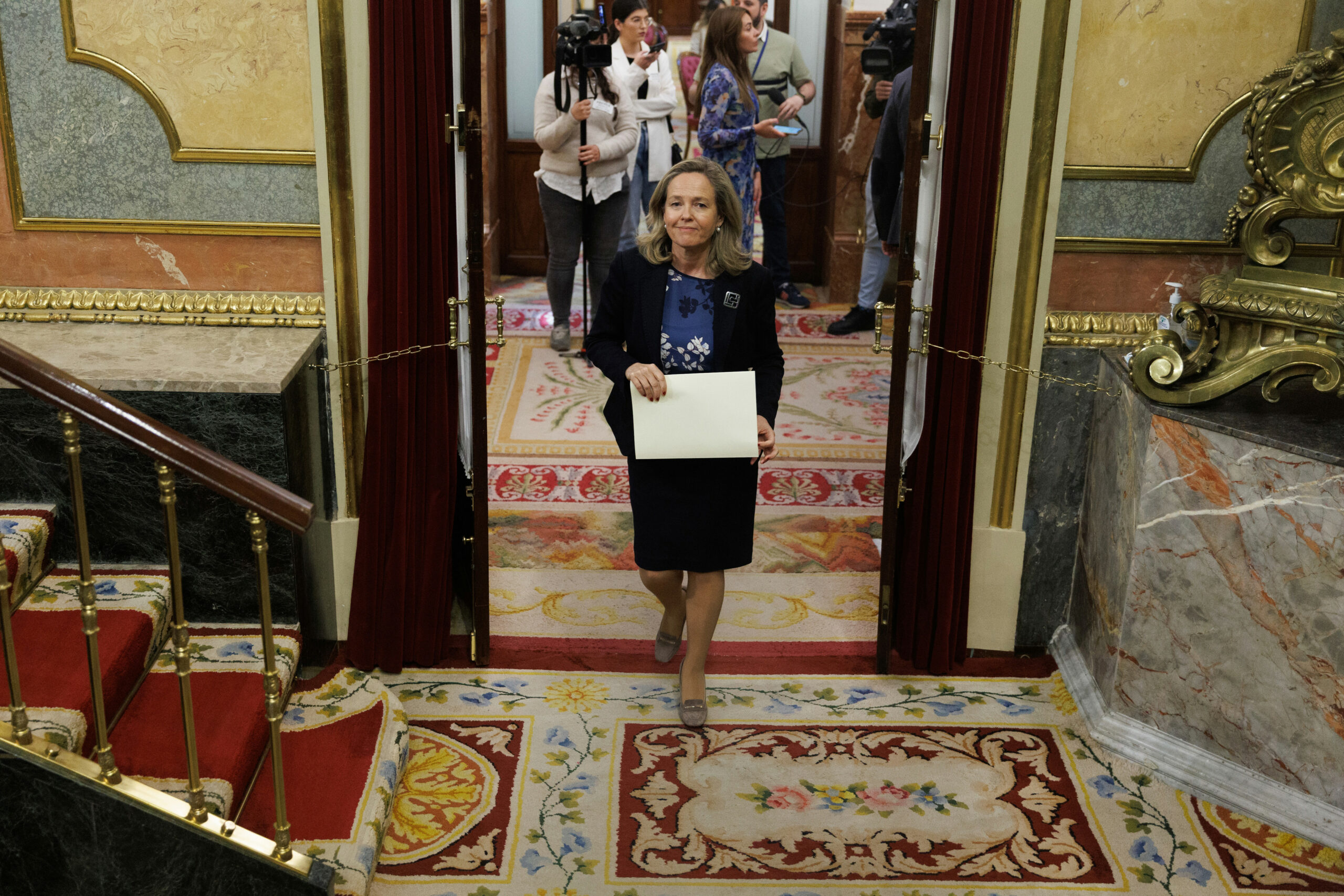 MADRID, 19 (EUROPA PRESS)
The First Vice President and Minister of Economic Affairs and Digital Transformation, Nadia Calviño, has indicated that in all the interviews she had during her last visit to Washington, in her role as president of the International Monetary and Financial Committee of the IMF, they were interested in the " Spain's economic policy recipe" and "how is it possible" that the country's situation is "so positive" in a "so complex" international context.
In a control session in Congress and on the occasion of the questions in session by the PP deputy, Carlos Rojas, and the Vox spokesman in Congress, Iván Espinosa de los Monteros; the minister praised the economic situation in Spain. In this context, Calviño has insisted on noting that under this government, companies and the economy "are doing very well."
In addition, he has affirmed that the economy is at a time of "strong attraction" of foreign investment and has highlighted that international organizations are interested in the "so positive" economic situation of the country in a "so complex" context.
Opposite, Rojas has said that Spain is the leader of unemployment in the European Union, families are losing purchasing power and the Government "does not stop raising taxes." For his part, Espinosa de los Monteros has blurted out to the vice president that Spain's GDP has not yet recovered the levels prior to the pandemic and has also blurted out that Spain "is the country that has destroyed the most companies" since the health crisis. , with more than 26,000.
In the reply, Calviño has reproached the PP deputy for using "false" or "partial" data, and has reminded him that several international organizations have revised the country's growth forecast upwards and, furthermore, 1.1 million jobs have been created since before the pandemic. In addition, he has added the vice president, April has "record" job creation data.
The Vox spokesman has been told that the Government focuses on governing by the citizens, with a "responsible" economic policy and based on "fiscal responsibility, social justice and structural reforms."