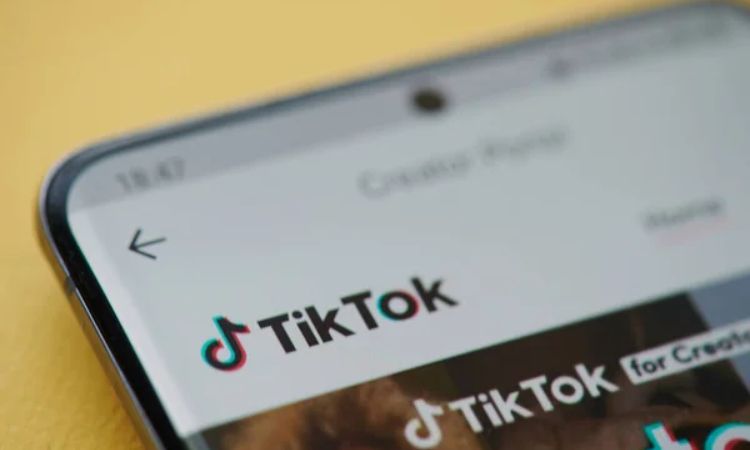 The Chinese social network, TikTok, has announced a update your "Community Guidelines», which will enter into force from next April 21. The new policies seek to regulate content created through Artificial Intelligence, hate speech, fake news, and political propaganda.
From the platform they indicate that to strengthen their rules consulted more than 100 organizations around the world, including its US Content Advisory Council, as well as members of the community. This in order to make its principles and commitments fit to "defend human rights and align with international legal frameworks."
Now it will be necessary to indicate that a content was created with AI
The major changes to its standards are included in the section on "Synthetic and Manipulated Media"in which they refer to the images and videos created by Artificial Intelligencecapable of almost perfectly imitating the voice and appearance of a person.
ByteDance -TikTok's parent company- is aware that this type of content is having a lot of acceptance in the virtual world, however, when it comes to identifying what is real and what is fiction, users can get confused. It is for this reason that the new update of the rules contemplates that content creators or any user who wants to make a publication with these realistic representations generated by AI, they must indicate that they are false using stickers or legends.
"We welcome the creativity that new artificial intelligence (AI) and other digital technologies can unlock. However, AI can make it difficult to distinguish between fact and fiction, which carries both societal and individual risks. Synthetic or manipulated media showing realistic scenes must be clearly disclosed. This can be done by using a label or legend, such as 'synthetic', 'fake', 'not real', or 'altered'"says the statement.
Limitations to "represent" private persons and foment hate
Nor will they be allowed realistic depictions of private people. In the case of public figures, the platform is a bit more flexible, as long as these representations are not used to spread misleading information about political or economic issues that violate the platform's policies.
Also, these new rules prohibit realistic depictions based on hate speechsexual exploitation or serious forms of harassment.
Synthetic media that show a public person in artistic, educational contexts or doing a popular dance will be accepted by the platform.
Politicians will not be able to pay for advertising
Another of the new regulations points to the content related to political affairs, and seeks to reinforce the policies of disinformation or false publications.
The political parties will not be able to pay to publish content, political propaganda or fundraising. A restriction that covers everything from conventional paid ads on platforms to hiring influencers to support or oppose a specific political candidate. Likewise, false information about civic or electoral processes will be automatically excluded from the "For You" page.
These measures come after several countries began to prohibit their public employees from using the Chinese application on corporate devices. The reason for the decision of the governments that took this measure is that they do not trust the privacy of the data handled by the platform and even suspect that espionage is carried out through it.
Image: Depositphotos
Stay informed of the most relevant news on our Telegram channel