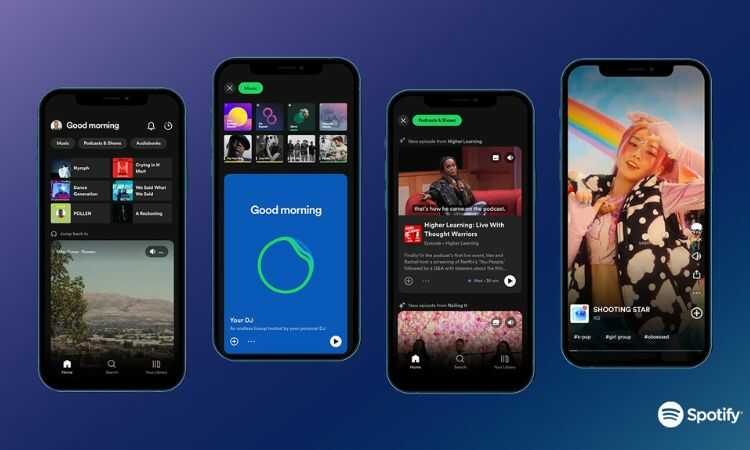 Over the years, Spotify has grown to become one of the most used music streaming platforms in the world and currently supports more than 500 million monthly active users. Thanks to the great success of other content formats, such as podcasts, and vertical interfaces of other social networks, the company announced during the event "Stream On 2023" some improvements to its design and new tools aimed at the creation of videos by artists, new possibilities for podcasters and more suggestions for users.
Three new features for users
"The new Spotify", as the company calls it, shows a revamped interface in the purest style of TikTok, to which "new visual elements and a completely new and interactive design" have been added, according to the company's official statement, in order to bring listeners and content creators closer together.
To these interface changes are added three new features that they will introduce themselves in the coming days to all users of the platform:
Smart Shuffle will make it possible for User playlists are supplemented with new music. Spotify will know what music matches existing playlists and can add new tracks and artists to them.
Playlist, album and podcast previews: With this function users will be able to access submenus and know in advance what they are going to hear or see, according to your tastes and preferences.
Podcast autoplay: As with music, when a podcast ends, it will automatically start playing another episode that suits the user's tastes.
In addition, the new version of "Spotify for Podcasts", with which podcasters can create, manage and monetize their content, and which includes greater availability of exclusive features, such as video podcasts and interactive tools. Similarly, Spotify has plans to integrate Megaphone, its hosting solution for publishers, into this space.
More tools for creators
The new design is joined by several tools aimed at content creators, available in the "Campaigns" section, within "Spotify for Artists":
The first of them, marquee, It is a full screen sponsored recommendation of a new music release that, according to the company's statement, "is 10 times more effective than ads on social networks."
through the new live concert tools and merchandising Users can more easily find out about upcoming events and concerts of their favorite artists in more places in the application, and can also save a reminder in their own calendar located in the live events section. Besides, the "Fans First" program is extended to more artists, with which the most loyal fans will have notifications with special access to pre-sale concerts and exclusive products.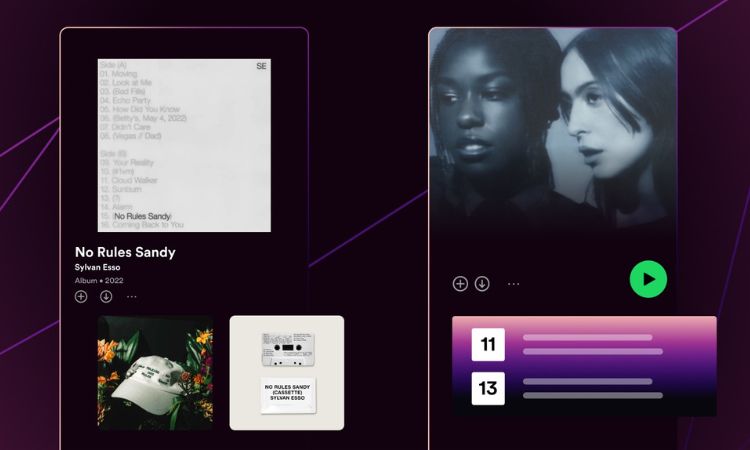 Two other new features are: Spotify Clips, with which creators can add 30-second videos to their profiles promoting their content; and Countdown Pages, a space located on the profile of each artist and on the home page, where fans can save their favorite albums in advance and access exclusive videos. Also, as the name suggests, it displays a scoreboard with a countdown to the artist's release.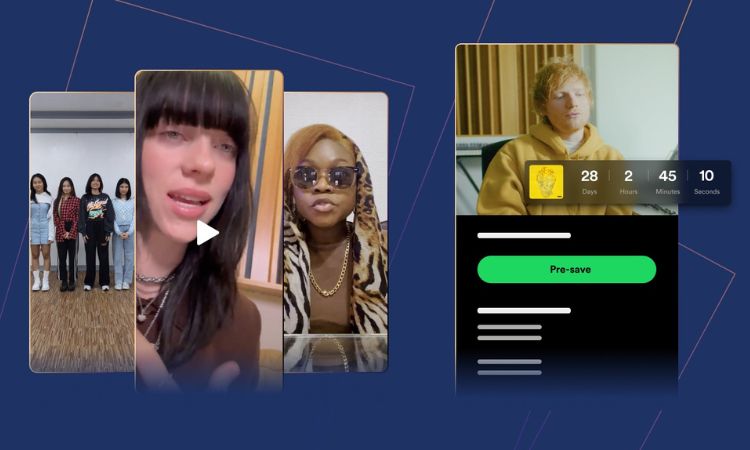 On the other hand, Spotify has presented other previously announced features, but which are not yet available in Spain, such as "DJ", a personalized AI guide; new search feed, which allows the user to scroll up and down; «Discovery Mode», for artists and their teams to identify priority songs; and «Showcase», a mobile card within the new feed that showcases an artist's music to potential listeners.
Image: Spotify
Stay informed of the most relevant news on our Telegram channel