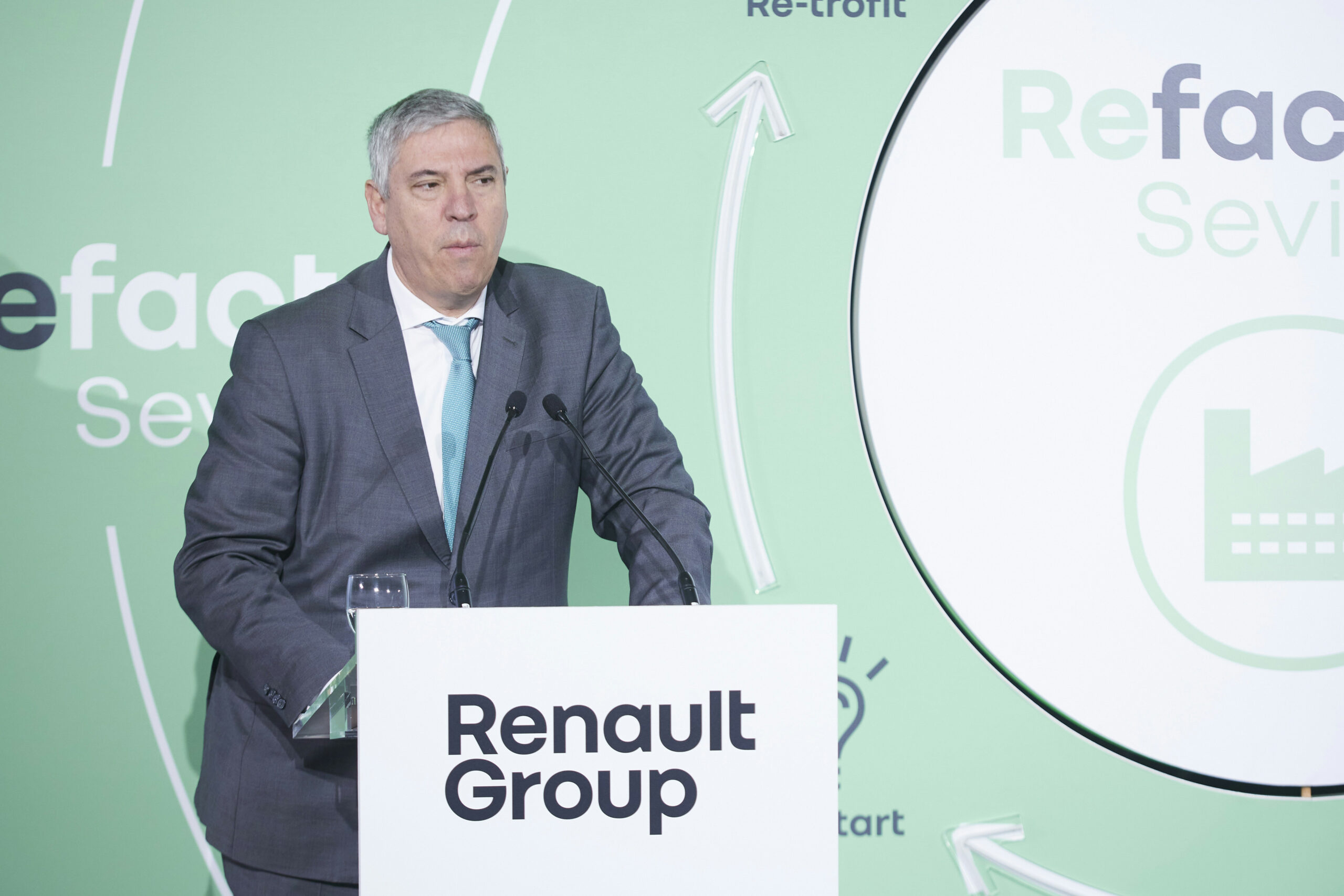 MADRID, 18 (EUROPA PRESS)
Indra's board of directors has proposed the former director of Renault and current president of Ifema, José Vicente de los Mozos, as the new CEO of the technology firm and thus take over from Ignacio Mataix, who at the beginning of March of this year agreed with the company a succession plan that included remaining linked to it as a strategic advisor for a period of two years.
As reported by the company in a statement, De los Mozos will join the new position "immediately" and his appointment will be submitted for ratification by Indra's shareholders at the next Ordinary Shareholders' Meeting, scheduled for June 30.
The president of Indra, Marc Murtra, has affirmed that "it is a privilege" to have "a CEO with international experience, independence and industrial background" of José Vicente de los Mozos. "We are going to work together to promote the company of the future, an Indra more focused on business and on the new technological opportunities that the new international situation offers us", he added.
"It is a satisfaction for me to come to Indra and put my forty-year experience in multinational companies at the service of Indra and its magnificent professionals. Together with the president, we are going to lead a successful project in the sectors and markets in which we are present", has assured, in this context, the new CEO.
On the other hand, the resignation of Ignacio Mataix as CEO has been accepted, thanking him for the services rendered, and he will continue to provide services to the company as a strategic advisor to the board of directors for a period of two years. Likewise, Axel Arendt has submitted his resignation as director.
TRAJECTORY
De los Mozos left his positions at Renault (general director in Spain and industrial director of the automobile group) in mid-January of this year after more than 40 years linked to the automobile firm, in which he contributed to implementing the value chain in Spain of the electrified vehicle, among other contributions, and in which he began his journey in 1978 as an apprentice.
Likewise, another of the milestones in his professional career was assuming the presidency of the main employers' association of the national automobile sector, the Spanish Association of Automobile and Truck Manufacturers (Anfac), which he headed between 2018 and the beginning of 2022.
The candidate for CEO of Indra is an aeronautical engineer from the Polytechnic University of Madrid and has a master's degree in Production Techniques from Cesem in Madrid.