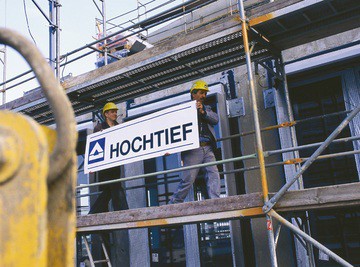 MADRID, 25 (EUROPA PRESS)
Hochtief, the German construction company controlled 68% by ACS, obtained a net profit of 261.9 million euros in the first half of 2023, which represents an increase of 8.9% compared to the same period last year, as reported by the company, which has confirmed its annual forecasts.
Hochtief's sales between January and June totaled 13,015.6 million euros, 9% more, while the gross operating result (Ebitda) reached 598.6 million, 7.8% more than a year earlier.
In the first semester, sales of the Hochtief business in America totaled 8,514 million euros, 7.2% more, while in Asia Pacific, the company reached 3,763 million, 13.2%, and in Europe 662.3 million, 9.7% more.
Between April and June, the German construction company registered a profit of 134.4 million euros, in line with the result posted in the same interval of 2022, while sales grew by 3.3%, to 6,826 million euros.
On the other hand, the new orders received in the semester reached the figure of 18,077 million euros, 25.6% more, including 9,547 million in the second quarter, 21% above the data for the same period of 2022.
""As of the end of June 2023, the order book amounts to 53.6 billion, 8% more than the previous year," said Juan Santamaría Cases, president of Hochtief's executive council, noting that, so far in 2023, the company has won several new projects in the high-tech, energy transition and sustainable infrastructure markets and adding that Hochtief has recruited almost 5,000 new professionals in the last 12 months in support of your growth strategy.
Looking ahead, the Spanish executive has warned that the global economy faces significant macroeconomic challenges, underlining that Hochtief is actively managing these challenges and is well positioned for the future based on strong and long-standing local positions in its key developed markets, its geographic and currency diversification and a growing and significantly reduced order book.
In this way, he indicated that the group is achieving strong growth in several areas of high-tech infrastructure, winning projects related to the energy transition, new mobility concepts and digitization.
"We confirm our forecast for 2023 of a net operating profit in the range of 510-550 million euros, subject to market conditions," he added.