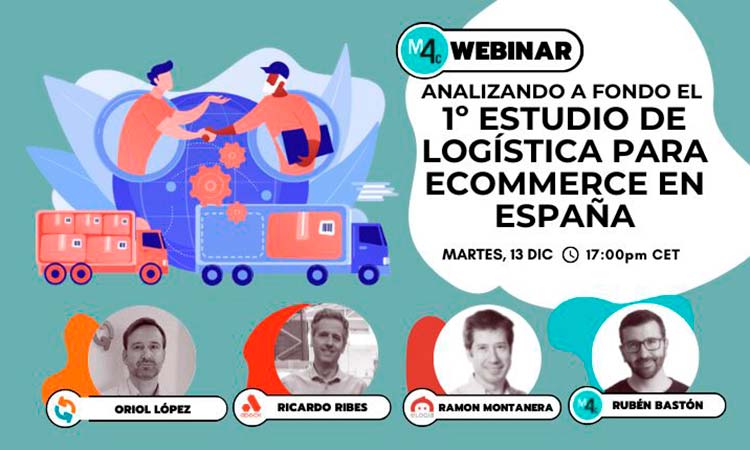 A month ago we launched our first online shopping logistics study in Spain in which we collected and captured in a e-book a complete x-ray of the logistics sector for eCommerce in Spain. From shopping habits and collection services, to the role of sustainability, packaging, delivery times and returns, among other aspects. The field study, the design and the execution of this special were in charge of our coequiper praiseand has the support for of celerites Y Adock.
To talk more in depth about this subject, which has a lot going for it, we have organized a new free webinar what will be next Tuesday, December 13 at 5:00 p.m. CET.
I'm in for the Webinar!
For this, we will have three referents of the sector to comment and analyze this topic. They will speak to us from their own experience offering us the best practical advice:
Ramon MontaneraMarket Intelligence Director of praise.
Ricardo RibesCEO of Adock Fulfillment.
Oriol Lopez BustosCommercial Director of celerites.
Ruben Bastondirector of Marketing4eCommerce. In this webinar we will talk about The price that customers are willing to pay as shipping costs. Which is the wait time acceptable to receive an online purchase and the differences between types of products. Home delivery or at a collection point: which is the preferred option. How much are your customers willing to pay to make a return. The role of sustainability in logistics for eCommerce.
As you can see, it will be a webinar full of interesting learning for your business strategy, from the hand of great leaders in the eCommerce sector. Take advantage of the opportunity to continue learning and sign up!
I'm in for the Webinar!
Stay informed of the most relevant news on our Telegram channel