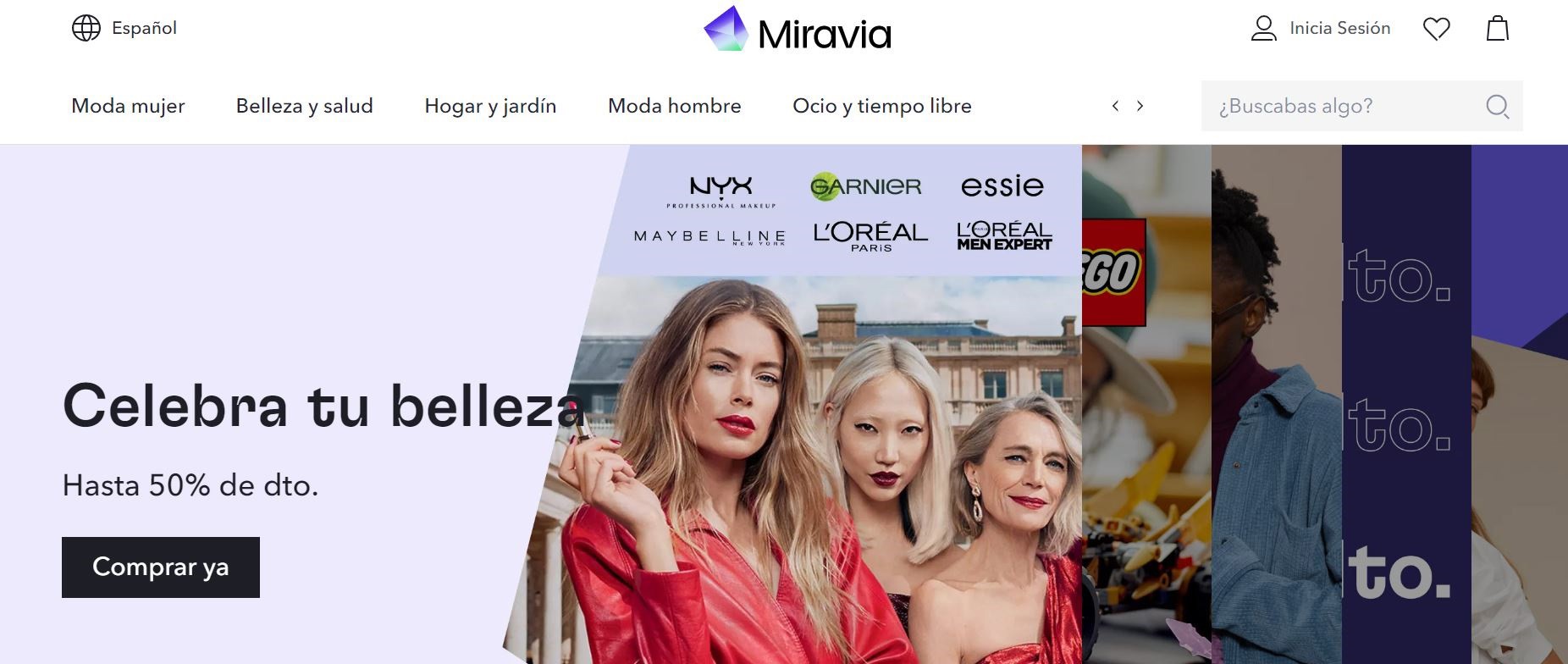 It already has the presence of brands such as Lego, L'Oreal Paris, Foreo, Kelme, Hawkers, Ecoalf, Create, among others
MADRID, 30 (EUROPA PRESS)
Alibaba, the Chinese e-commerce giant, grows in Spain with the launch of Miravia in Spain, a new fashion, beauty, food and lifestyle marketplace model that connects brands, consumers and content creators in the same space digital, as reported in a statement.
Specifically, this platform seeks to provide consumers with a different shopping experience, with which they can access the latest trends in fashion, beauty and lifestyle, through innovative solutions such as exclusive content created by 'influencers' or testing tools. virtual makeup.
In this way, the 'marketplace' offers free shipping with a minimum order of 10 euros on all products delivered by Miravia and new customers will have a 30% discount on their first order.
Miravia has set itself the goal of improving the shopping experience of Spanish consumers, offering them a wide variety of products in categories such as beauty, fashion, personal care, electronics, food, babies, pets and health, among others to satisfy all aspects of his life.
In this way, brands such as Disney, Lego, Pixar, L'Oréal Paris, Delonghi, Nivea, Zwilling, Staub, Foreo, Asus, Sonos, Lancaster, Boggi Milano, NYX, Garnier, Mellerware or Braun are present in the marketplace. , among other.
In addition, there are Spanish firms such as Munich, Cecotec, Create, Silbon, Mr. Boho, Renatta & Go, Hawkers, Pikolin, Joma, Taurus, Ecoalf, Kelme, Bassols, Charanga or Black Limba, among others.
Miravia has launched with some of the most popular new Spanish digital brands created by young entrepreneurs who consider social networks as their natural habitat such as Born Living Yoga, Atria the brand, Masqmai, Name the brand, Krash Kosmetics, Zeta Beauty, Apodemia or Alohas, among others.
The CEO of Miravia, Yann Fotaine, has pointed out that "Spain is one of the European markets with the greatest potential in the e-commerce sector, which means enormous potential for a platform like Miravia".
"We hope to cover all the needs of Spanish consumers, while offering local and international brands greater tools to sell and interact with their customers," he stressed.