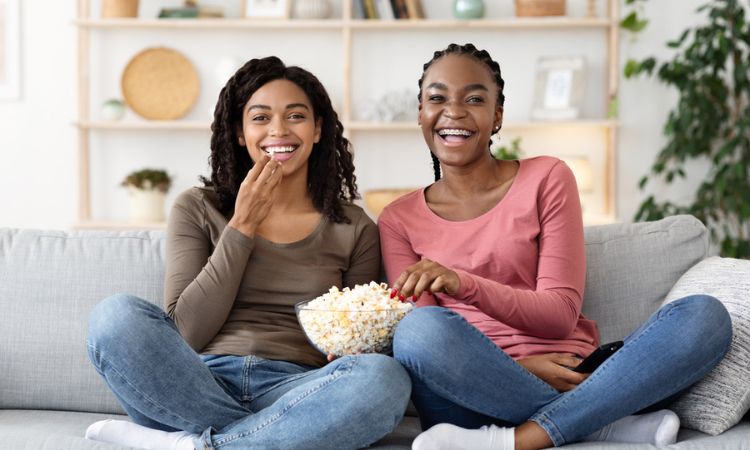 Nielsenthe US audience measurement, data and analytics company, in collaboration with Dynata, one of the largest data providers, presented the 5th edition of the Digital Consumer Survey.
A study that analyzed the new streaming habits that the Spanish have assumedin addition to the trends and receptivity shown by the public towards advertising on streaming platforms.
How video streaming is consumed in Spain
According to this study, Spaniards spend 43% of the week connected to the Internet, with the streaming platforms the second most prevalent activity in the week. Specifically, Spanish users spend an average of 12 hours a day connected to them. And time spent on streaming services is increasing among women over 50, who can spend up to 14 hours a day using them.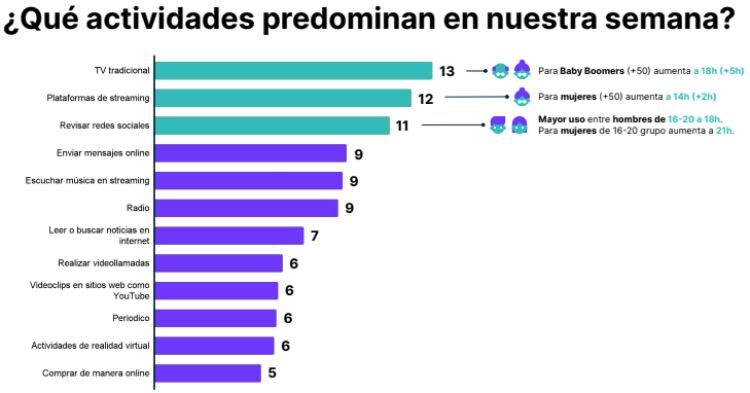 On the other hand, 74% of Spaniards use streaming platforms to watch videos online. And when it comes to paying the subscriptions, the 73% decide to pay for their own subscription account. While 16% of Spaniards share the subscription payment and 11% use the streaming accounts of friends or family.
An interesting fact is that of the 16% who share a subscription, 55% would cancel it if the platform decided to block the option to share accounts.
Regarding the number of streaming platforms to which users are subscribed, most of them (61%) manage between 2 and 3 services, a particularly strong trend among the age groups of 16-20 years and 40-49 years. For their part, 21% of Spaniards subscribe to a single platform, while 18% manage between 4 and 5 (the age group of 21-29 years is the one that is most interested in managing the largest number of platforms). and only 1% are subscribed to more than 5 platforms.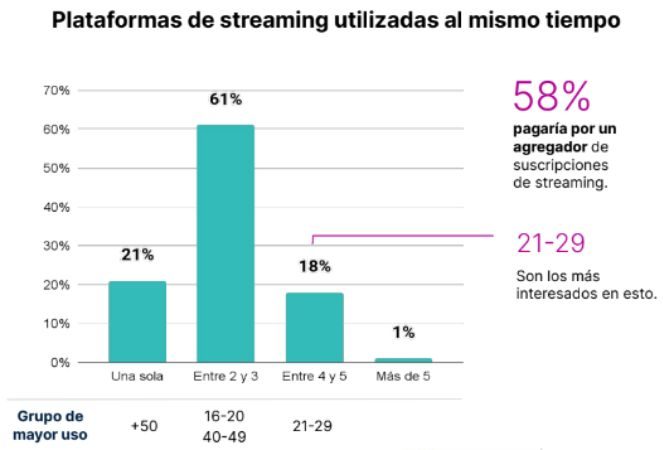 streaming advertising
Although the 41% of users would be willing to pay a more expensive subscription in exchange for not having advertising, If there is advertising, 97% prefer it to be at the beginning of the content, with an ideal duration of less than 10 seconds. Younger users (16-20 years old) are more receptive to longer ads, between 10 and 20 seconds.
What concerns to ad types with which users usually come across on platforms, a 34% are products on sale, 20% show the use of a product and 14% are emotional ads. A very interesting fact is that 39% of users would voluntarily allow their data to be used to receive more personalized ads.
On the other hand, QR codes are an increasingly used element in advertisements and, in fact, the 46% of users would be willing to scan the QR code of an advertisement while using streaming services, especially users between the ages of 21 and 29. 60% of people over 50 would just ignore them.
What are the most watched content via streaming in Spain
According to the study "Streaming Wars, Season Finale?" of the Fluzo measurement platform, Wednesday of Netflix ranks as the most watched series of the season in Spainby achieving 9.5 million viewers during its first month of release.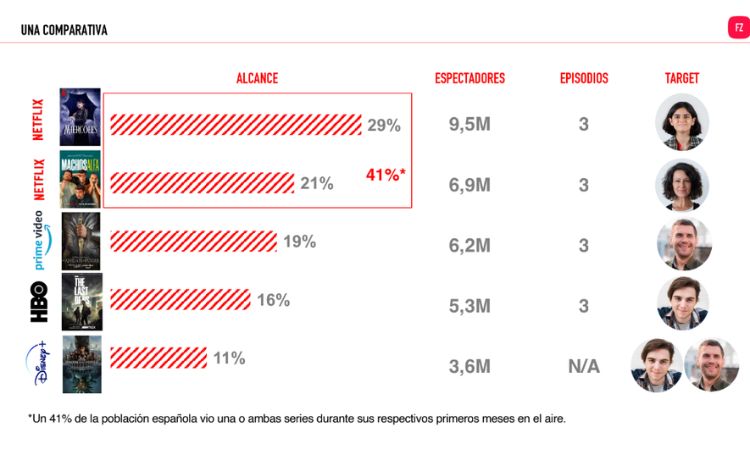 In second place and with 6.9 million viewers, is the Spanish comedy Machos Alfa on Netflix (6.9 million viewers). Followed by Amazon Prime's The Rings of Power (6.2 million), HBOMax's The Last Of Us (5.3 million) and Disney+'s Wakanda Forever (3.6 million).
Photo: Depositphotos
Stay informed of the most relevant news on our Telegram channel