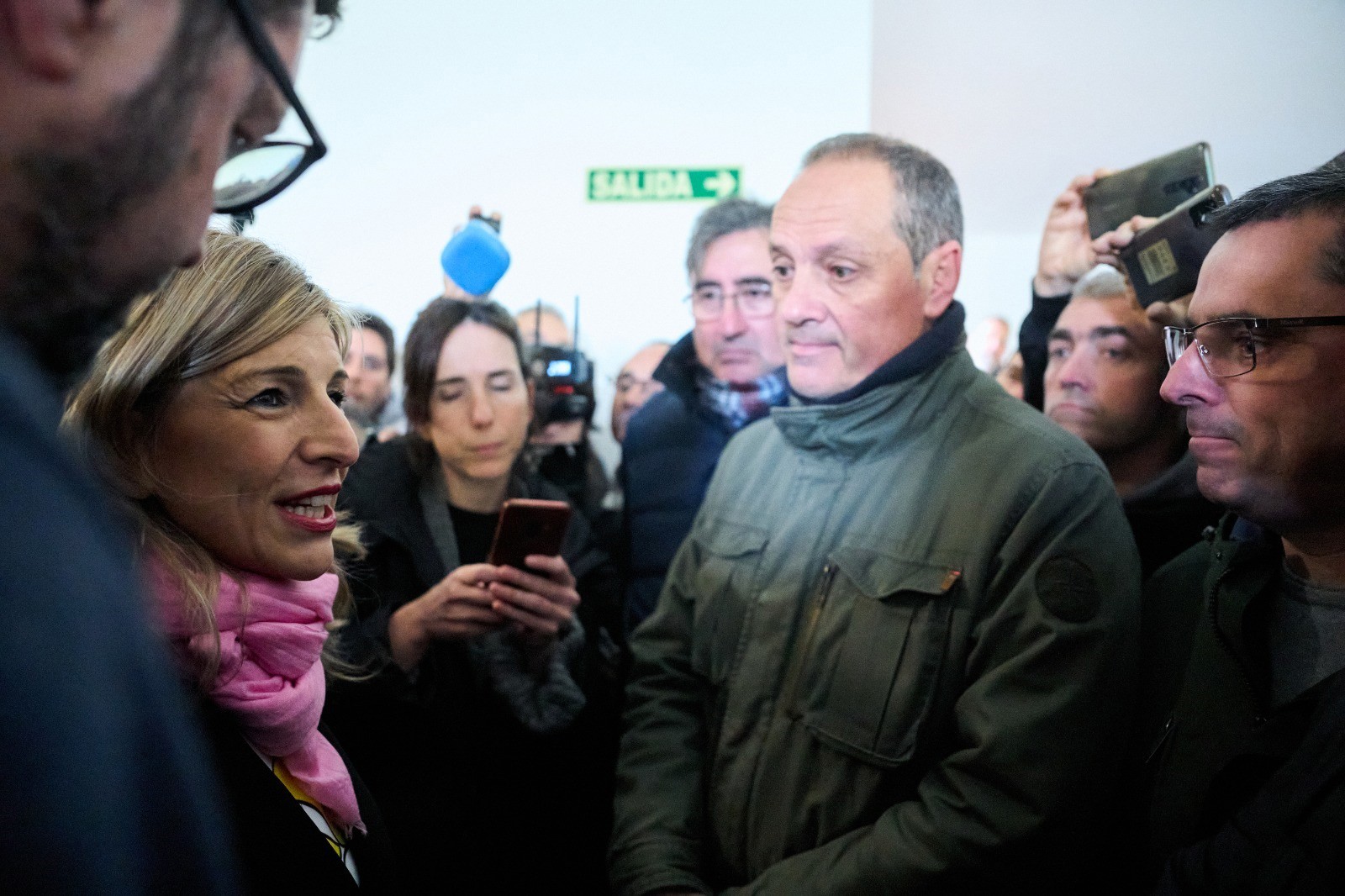 The minister believes that "it is not decent that a company that has profits above 30 million does not revalue wages"
SANTANDER, 4 (EUROPA PRESS)
The Second Vice President of the Government and Minister of Labor and Social Economy, Yolanda Díaz, has conveyed this Saturday, March 4, in Santander her "solidarity and commitment" to the Aspla works council, which has requested their mediation in the conflict, which He is celebrating 35 days of strike today.
"Our absolute solidarity with you, with your families. We know very well what it is to be on strike for 35 days, we know it very well, therefore, all the commitment and the need for companies in our country to understand once and for all that with what we are living we must raise wages Diaz said.
The staff has gathered at the gates of the Palacio de Exposiciones y Congresos on the occasion of the listening act programmed by the Sumar platform in the city, holding a banner that read 'For a dignified agreement and for the improvement of labor treatment in Aspla '.
The minister stressed that "this country is made with workers, with dignity, with rights, with decent wages and more in a company like yours that is key to your regions. All the solidarity and commitment and we wish you the best".
"It is not decent that a company that has profits of more than 30 million euros does not revalue the wages of workers," Díaz assessed Aspla during his speech at the event.
As he has argued, "companies have to be exemplary", especially when "people are having such a hard time" due to the rise in inflation. "I ask the companies that earn benefits in our country to fulfill their mission and tell their workers that they are decent companies and that they are going to raise their wages," she said. In his opinion, Aspla workers "deserve respect."
Subsequently, the members of the Aspla strike committee went to the Hotel Sardinero to show their protest there.
After the demonstration this Friday through the streets of Torrelavega, which brought together 4,000 people according to the committee, and today's concentration, next Monday, March 6, a new meeting is scheduled between the Management and the company committee at the Institute Cantabrian Health and Safety at Work (ICASST), starting at 4:30 p.m., to resume negotiations.