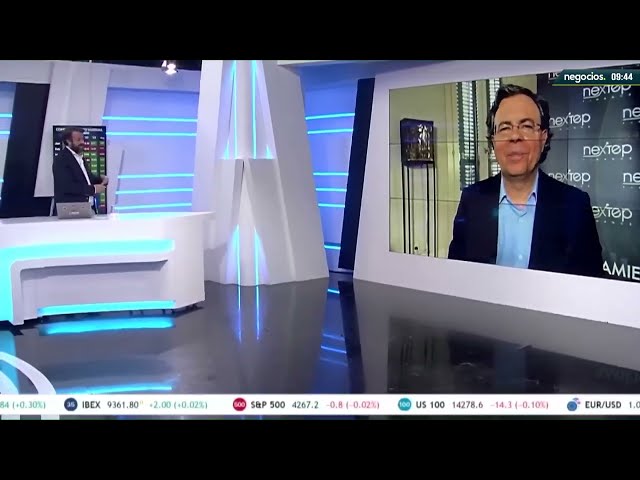 "The United States is going to throw the house out the window. We accumulate a threat of debt that will end badly"
We have known for some time that the US is going to throw the house out the window for a trillion dollar infrastructure plan. This is stated by Víctor Alvargonzález, Nextepfinance, who recalls that the United States has kicked forward by way of the debt ceiling. No politician wants to stop spending: Germany has gone from being the guardian of essences, from budgetary seriousness to encouraging us Spaniards to spend as much as we can and hurry up when we don't.
In this context, he adds, we are accumulating a debt-based threat that nobody worries about: that will end badly. Of course, until those things occur, a certain time passes. And in our opinion, although the next global crisis will be debt, its origin will be in excess debt, which is also true is that for the moment the market, which knows this perfectly well, is taking it too much to heart. He adds that the advantage is that this type of crisis usually warns.
#eeuu #deuda #debtcrisis #crisis #alvargonzalez #liquidez #crisiseconomica #dinero #gasto #economia #noticiaseconomicas #inversiones #mercados #negociostv #techodeuda
If you want to enter the TV Business Academy, this is the link:
https://www.youtube.com/channel/UCwd8Byi93KbnsYmCcKLExvQ/join
Follow us live ➡️ https://bit.ly/2Ts9V3p
Subscribe to our channel: https://bit.ly/3jsMzp2
Visit Business TV https://bit.ly/2Ts9V3p
More Negocios TV videos: https://youtube.com/@NegociosTV
Follow us on Telegram: https://t.me/negociostv
Follow us on Instagram: https://bit.ly/3oytWnd
Twitter: https://bit.ly/3jz6Lpt
Facebook: https://bit.ly/3e3kIuy