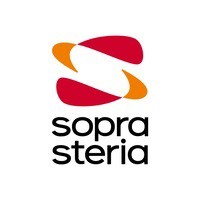 MADRID, 10 (EUROPA PRESS)
The French digital services and software development consultancy Sopra Steria plans to expand its workforce in Spain by 1,100 workers this year, as reported this Wednesday in a press release.
In this way, to the 4,100 employees that the French firm already had in February, another 1,100 new professionals will be added, of which 60% will be 'junior' profiles. The company has indicated that 500 will come from the 'Take Up' program for recent graduates who want to specialize in technologies, programming languages ​​and the development of applications and websites ('Full Stack').
Sopra Steria anticipates that 572 jobs will be located in Madrid, 187 in Valencia, 154 in Barcelona and 132 in Seville, although new profiles will also be incorporated in Bilbao, Santander, Vitoria and Malaga.
In addition, the company has announced that it expects to see its revenues grow by 13% in 2023, after having billed 260 million euros last year, thanks to the launch of the technology consulting division 'Tech Consulting' and the expansion within the Spanish market.
"The company leads several of the most innovative digital transformation projects with public and private entities in the country. We expect solid double-digit growth in 2023, both in the number of contracts and in billing, which will allow us to address the new challenges that come our way together with our clients through a comprehensive offer", has valued the general director of Sopra Steria in Spain, Antonio Peñalver.