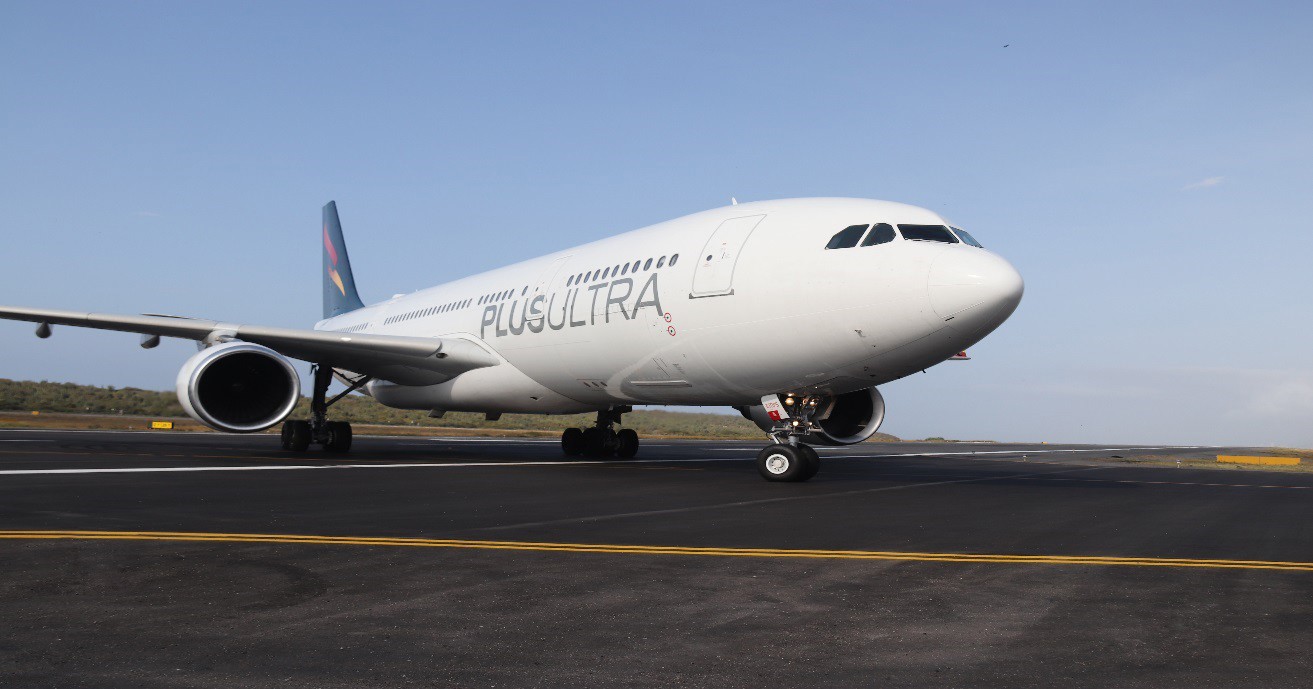 MADRID, 3 (EUROPE PRESS)
Plus Ultra Líneas Aéreas announced this Monday through a press release the receipt of an A330-200 aircraft equipped with two CF6-80E engines, MSN 901, at Madrid Barajas airport.
The Airbus Model 330-200 aircraft, registered EC-OAQ, is at its base in the Spanish capital registered with the Spanish Aeronautical Authority and has a maximum capacity of 296 passengers. In addition, it has already been incorporated into the flight line with the company's corporate colors on its fuselage.
"This is a very important moment for Plus Ultra Líneas Aéreas and these two A330-200s with completely renovated cabins are key to supporting our intercontinental operations with excellent quality of service and reducing CO2 emissions," said Alejandro Delgado, CEO of Businesses of the Spanish Airline.
With the reception of the device, the airline has completed the incorporations of the year, and, in this way, complies with what is established in its feasibility plan for the fiscal year 2023-24, this new incorporation being one more example of its firm will to growth within the panorama of Spanish air transport.