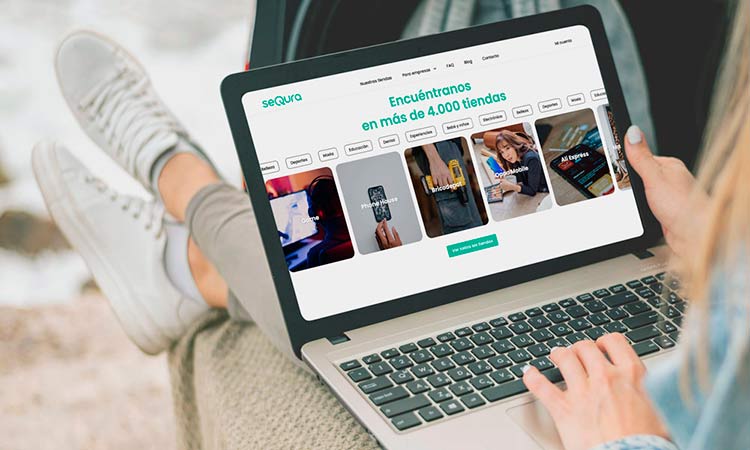 SeQura, the BNPL and flexible payments platform in Spain and southern Europe, launches flexia new flexible payment solution to improve conversion rates and the average ticket of merchants ahead of Black Friday and the Christmas campaign. Flexi combines the usual interest-free installment options with financing for up to 18 months, to meet the needs of different business and customer profiles and increase sales.
What is Flexi and what does it consist of
Flexi responds to a market reality where providing payment facilities for the consumer is increasingly important, and where the 3 installments without interest are not enough for many consumers to purchase certain products.
This new solution also streamlines communication on the merchant page, eliminating distractions and friction which can be caused by having various flexible payment solutions separately or even with different providers. From the text on the product page, through the fee simulator, the checkout and the payment process, each step has been optimized to improve conversion, in a fast and intuitive shopping experience.
Flexi incorporates the latest technological advances from SeQura, which has improved the accuracy of risk quantification. Thanks to this improvement in its own risk algorithm adapted to the markets of southern Europe, the company has increased the acceptance rate of consumer credit: "Our mission is to give access to responsible credit to a greater number of people, when more needed. This translates into more sales and recurring purchases for the trade, and consolidates us as the supplier with the highest acceptance rates in the market", comments David Bäckstrom, CEO of SeQura.

Conclusions from the first experiences with Flexi
The new product already works in a hundred shops from different sectors that have allowed the following conclusions to be drawn:
24% increase in the average ticket: With the integrated shopping experience, consumers tend to choose longer terms that lower the amount of the monthly fee, thus adding more products to the basket and spending more per purchase.
20% improvement in customer conversion ratecompared to merchants that offer two separate flexible payment solutions.
The financed sales have grown by 62% in those businesses that only offered the option of installment in three installments without interest.
Flexi is now available for Black Friday and the Christmas campaign to maximize retail sales in an adverse economic context for some sectors, with high inflation, economic uncertainty and less disposable income for consumption.
Stay informed of the most relevant news on our Telegram channel