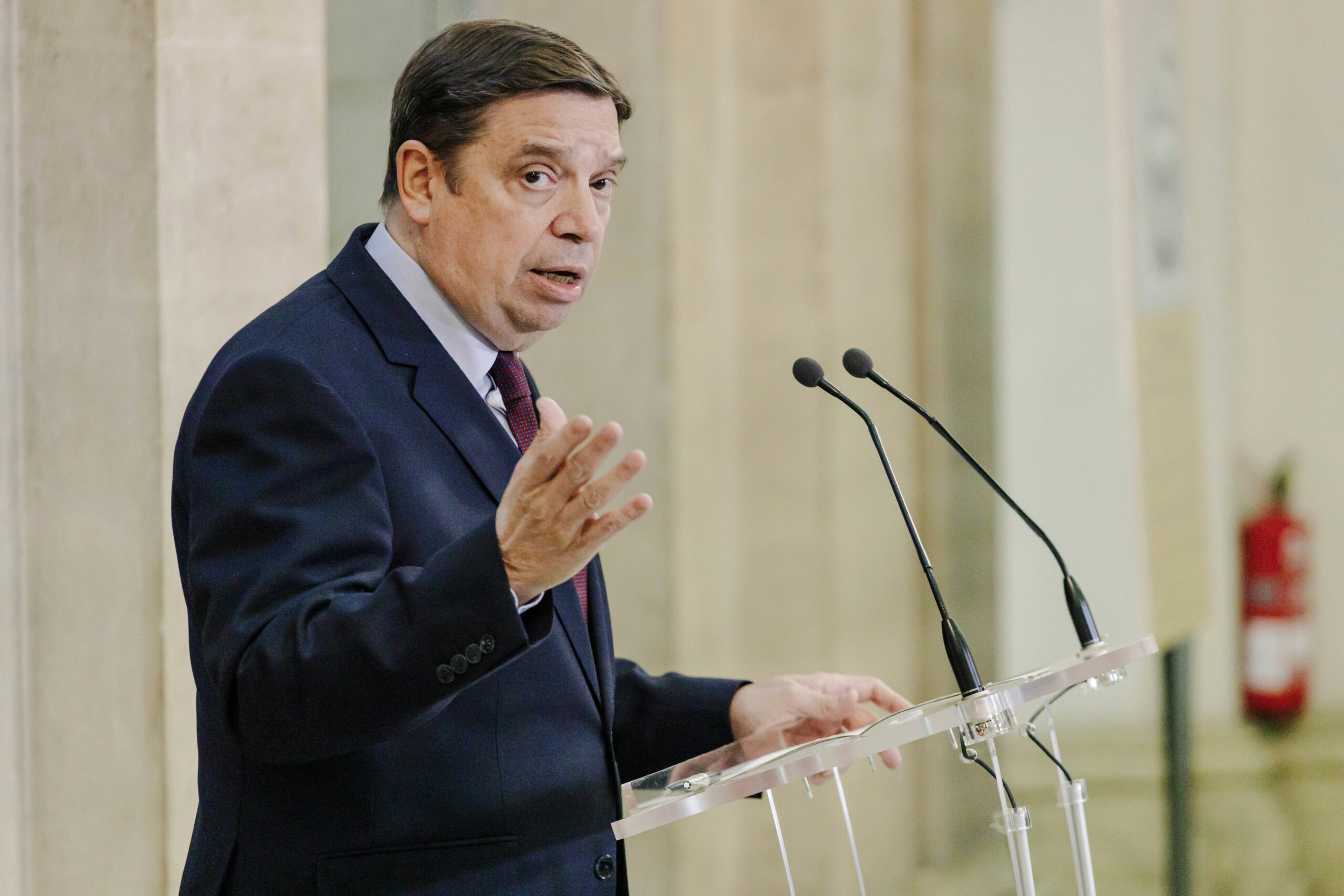 MADRID, 20 (EUROPA PRESS)
The Minister of Agriculture, Fisheries and Food, Luis Planas, has recommended this Monday to families and citizens "go to the supermarket across the street" if they do not agree with the prices because the distribution sector is "tremendously competitive" in Spain and "probably" the same product will be offered at a "lower price" because "there is no consultation".
In an interview on TVE, collected by Europa Press, the minister has assured that he does not believe that there are "extraordinary margins" in the benefits of the food chain and has pointed out that "the best instrument" that families have "if they do not agree " with prices is "going to the supermarket across the street that will probably offer it at a lower price because there is no price agreement".
Asked if he has noticed the rise in prices, Planas has indicated that "it depends on the products and the supermarkets" and has later defended the drop in VAT promoted by the Government on some basic products, noting that in those cases the prices fell 1.6%, according to data from the National Statistics Institute (INE) for January, while where there has been no tax cut "they have increased by 1.4%".
"The measures are working and have worked", claimed the head of Agriculture, while ensuring that the Executive has managed to "stop the increase in prices" and has begun the "reversal" of them.
"The trend is there (…). It's not going to be a fast descent. Inflation is coming down slowly, but we are in a good situation", said Planas, who has reiterated asking each member of the food chain to, "to the extent of their possibilities, translate the decrease in costs into a decrease in prices" .
Asked about the accusations of the Podemos co-spokesman, Pablo Fernández, who described supermarkets as "looters" and "ruthless capitalists", the minister pointed out that these statements sound like "something strange."
"It is not given with a general character. I am not saying that a person can carry out an activity that is at the limit of legality, but this is not the case of the agri-food chain, which is subject to many checks and balances", responded Planas, who has advocated for the "principle confidence" and the "positive and constructive attitude".