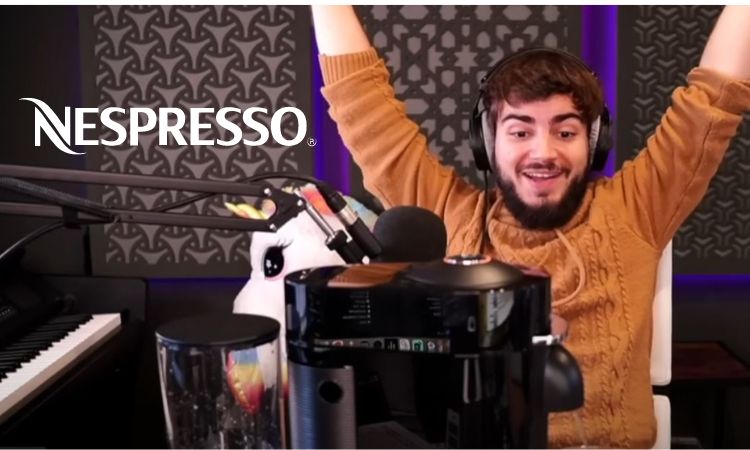 Social networks can become a double-edged sword for brands. A positive comment can generate increases in the sales numbers of a product, but a negative one can create rejection and a bad image. For this reason, it is of great importance to know the social media environment and be agile, detecting opportunities and risks, but also identifying critical situations that can be converted in favor of the brand. this is something he did nespresso after receiving an unflattering review from the popular youtuber Jaime Altozano; the brand of coffee makers decided to turn the matter around and turned it into an opportunity to publicize your products among your audience.
Identifying a possible crisis: Jaime Altozano's first video
As we have commented on more than one occasion, reviews, reviews and analysis from influencers, forums and specialized websites have become an important factor when customers make a purchase decision. For this reason, it is essential that brands are aware of reviews such as that of Jaime Altozano, a youtuber and streamer specialized in music, which has more than 3.5 million subscribers between his two Youtube channels and his Twitch channel.
It was precisely during a Twitch broadcast, which was later uploaded to YouTube, when Altozano decided to show users how complicated it can be to purchase a Nespresso brand coffee maker from its official website.. The video was treated in a humorous way but revealing the doubts that the shopping experience of this online store can generate among those potential customers who do not have advanced knowledge about the product.
Thus, the youtuber browsed through the Nespresso catalog while commenting on the doubts that arose with each of the coffee makers. He pointed out that there was not enough information to know the relevant differences between each of them, so it was difficult to make an objective decision; He even took a look at the blog section of the website where he came across an instructive article to choose the perfect coffee machine, but he assured that it did not help him answer his concerns, all with an undoubtedly didactic and humorous touch. . During the review, Altozano made suggestions to improve the Nespresso online store, advising the brand to simplify navigation and be more direct with the information they provide to users, emphasizing showing the material of the coffee maker, what type of coffee they work for and their cost.
«It is more difficult than taking out the selectivity. Imagine a single question that says: 'Explain in detail all the differences between the Nespresso machines and which one would you recommend to the user; that is to enter the CIA. If you want extra punctuation, talk about the Aeroccino'. That's why I drink water and not coffee," he said at the end of the video, which became the fourth most viewed on his secondary YouTube channel. accumulating more than half a million views in just three weeks.
Nespresso's response
The coffee company could not leave the situation there, so they decided to contact Jaime Altozano to help him choose his ideal machine and to test his products, something he did through Twitter, replying to a post by the creator himself:
Thank you very much for the video, Jaime! The truth is that it has given us a lot to think about 🧐 As a thank you to your very constructive feedback, we would like to help you choose the perfect machine for you, how do you see it? All the best.

— Nespresso Spain (@NespressoES) January 19, 2023
The second video (with surprise) of Jaime Altozano
The effect of this reaction was reflected in a second video, which has already accumulated more than 270,000 views in just three days since its publication. "In an hour I have managed to understand Nespresso (…) Right now my brain has more information about Nespresso than about music," said the content creator.
Altozano dedicated part of his second video to explain the differences between the machines and capsules offered by Nespresso on his website and claimed to have understood which one is ideal for him. He then showed a gift package that he received from the company that contained a coffee machine and the ideal accessories to make his ideal coffee.
The video ended with the music expert playing the Nespresso melody on the piano. while testing the new machine he received and making a coffee with it.
And you? What do you think of Nespresso's reaction to Jaime's first video? Tell us your opinion and any other case you know of brands acting on similar cases in comments.
Stay informed of the most relevant news on our Telegram channel