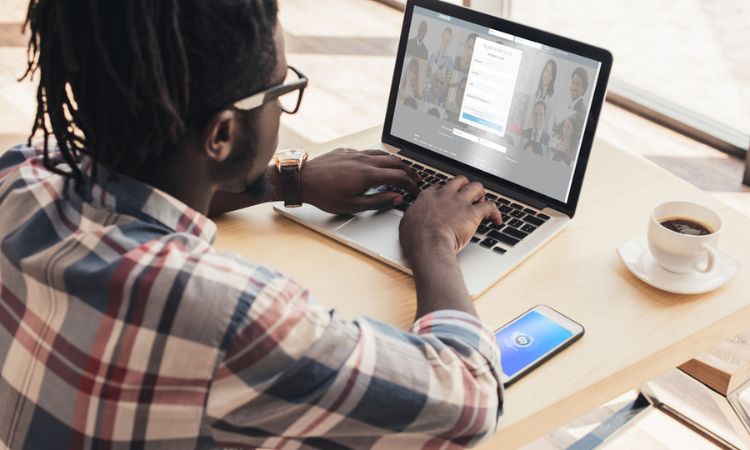 Richard van der BlomLinkedIn & Social Selling Training, together with the consultancy Just Connecting have published the '4th Annual Investigation of Algorithms', whose objective is show the main criteria by which the LinkedIn algorithm is guided to make visible or invisible the publications in the feed of the followers.
For this new edition, more than 9,500 messages from 200 different members of the social network, from more than 30 countries. In total, the team dedicated more than 1,100 hours to the investigation, which has brought remarkable insights to light.
5 LinkedIn news to keep in mind when boosting your posts
In early September, LinkedIn made five significant changes What you should know and include in your brand's business strategy:
Now, and for the first time, it is possible that the same content creator has 3 or 4 post within the same scroll section.
LinkedIn is benefiting content creators who are more active and have a larger user base, above those users who are starting to publish content or who do not have as much activity. A significant change from how the platform has been managed in the last 2 years.
99.9% of 'normal' users have experienced a 15% drop in reach of their publications, in addition to a drop in engagement of approximately 10%. For their part, content creators have seen an increase in the reach of their publications of between 20 and 25%, in addition to engagement, which has risen between 15 and 20%. Thanks to the large number of followers, content creators see a significant growth right after posting. Also, creators with a large fan base have a large number of people subscribed to notifications via the bell. Since the last edition, the residence time is no longer as relevant. Short posts work best, while slideshows don't have as much reach.
Frequency and best time to post
The study shows that posting a new entry within 18 hours of an entry will negatively affect the two inputs. While posting multiple posts a day will increase your total reach, your average reach per post will be lower.
LinkedIn has released a new feature called 'republish' a post, with which the reach of the post will also be affected. For the platform, 'share' and 'repost' is the same as posting your own content. Therefore, we must take care that the interaction with the content of other users does not affect the reach of our own publications.
Each day of the week has its best posting time: for example, on Sundays and Fridays the best time is between 1:00 pm and 3:00 pm. While on Saturdays, the hours are extended and cover from 10:00 am to 2:00 pm.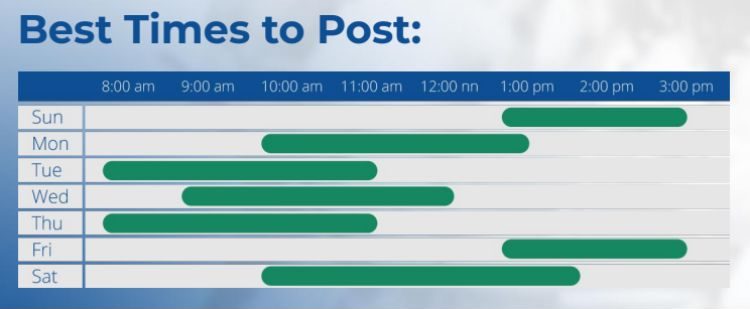 Nurturing the posts
Clicking 'Publish' does not guarantee success. There are a series of actions that can enhance or ruin your posts. Now LinkedIn has activated two phases of engagement with which the relevance of the publication can be analyzed.
The rapid growth in the first 8 hours, is based on the engagement that is achieved in the first 90 minutes after making the publication. The constant growth for several days, it is based on the engagement that is received between the first 90 minutes and around 8 hours.
The study offers a list of do's and don'ts for posts to have the greatest possible potential.
Actions that help boost your post
Respond to comments you have received in your own comment, especially in the first 12 hours, engagement and reach will increase. Leave a new and insightful comment on your own post past 24 hours.
Invite followers to activate the bell and growth will accelerate. use maximum 10 hashtags.
use maximum 10 smileys per post, and no more than 4 on the same line.
Post selfies, On personal posts alone, you'll increase engagement 3X and reach 2.5X. Upload posts with a length between 1,200 and 1,600 characters.
In the 'who can see your post' and 'who can comment on your post' settings allow it to be 'Any'.
Create a personal hashtag. Actions that damage your post Edit the post in the first 10 minute post will reduce between 10% and 40% of the range.
Be the first to leave a comment on your own post will reduce the range by 20%. Use more than 10 hashtags. Leave 1 or 2 blank lines in a row. Publish a line of text followed by several blank lines to show 'see more'. Use more than 3 lines with different fonts.
Type each line of text followed by a blank line. Write less than 4 lines of text. Post the same text in two languages in the same post. How to get more reach
In addition to these tips, the study explains what actions influence our post to be more successful.
After publishing a post, staying to participate in at least three posts from followers increases by a 20% range.
Having a score of SSI (social selling index) greater than 70, increases range by 25%. Algorithm can remember engagement, dwell time, and clicks of the last 10 or 15 post. Because of this, if several posts with low engagement rates are published, LinkedIn will reduce the reach of the next post. When followers share a post, or when they republish one, the reach of the original post is greatly increased. When followers save your post, LinkedIn prioritizes your content in its feed.
Results according to publication format
On LinkedIn, users can use different types of formats for their posts, although the preferred format is a text entry combined with a single image. Y depending on the type of format chosen, the scope may increase or decrease.
Scope Boosters:
Document posts increase from 2.2 to 3.4 times more reach. Polls from 2.1 to 2.9 times more. Carousel posts from 1.8 to 2.3 times more. Multiple text and images 1.2 to 1.6 times more. Reach Drains: Video posts only get an average reach of 0.5 to 0.8. Posts with an external link reach 0.4 to 0.5 of the average reach. Celebrating an occasion results in 0.3 to 0.6. Newsletters, from 0.2 to 0.9. Post with more than one link, from 0.2 to 0.4. Publish articles (other than newsletters), from 0.1 to 0.2.
Image: Depositphotos
Stay informed of the most relevant news on our Telegram channel