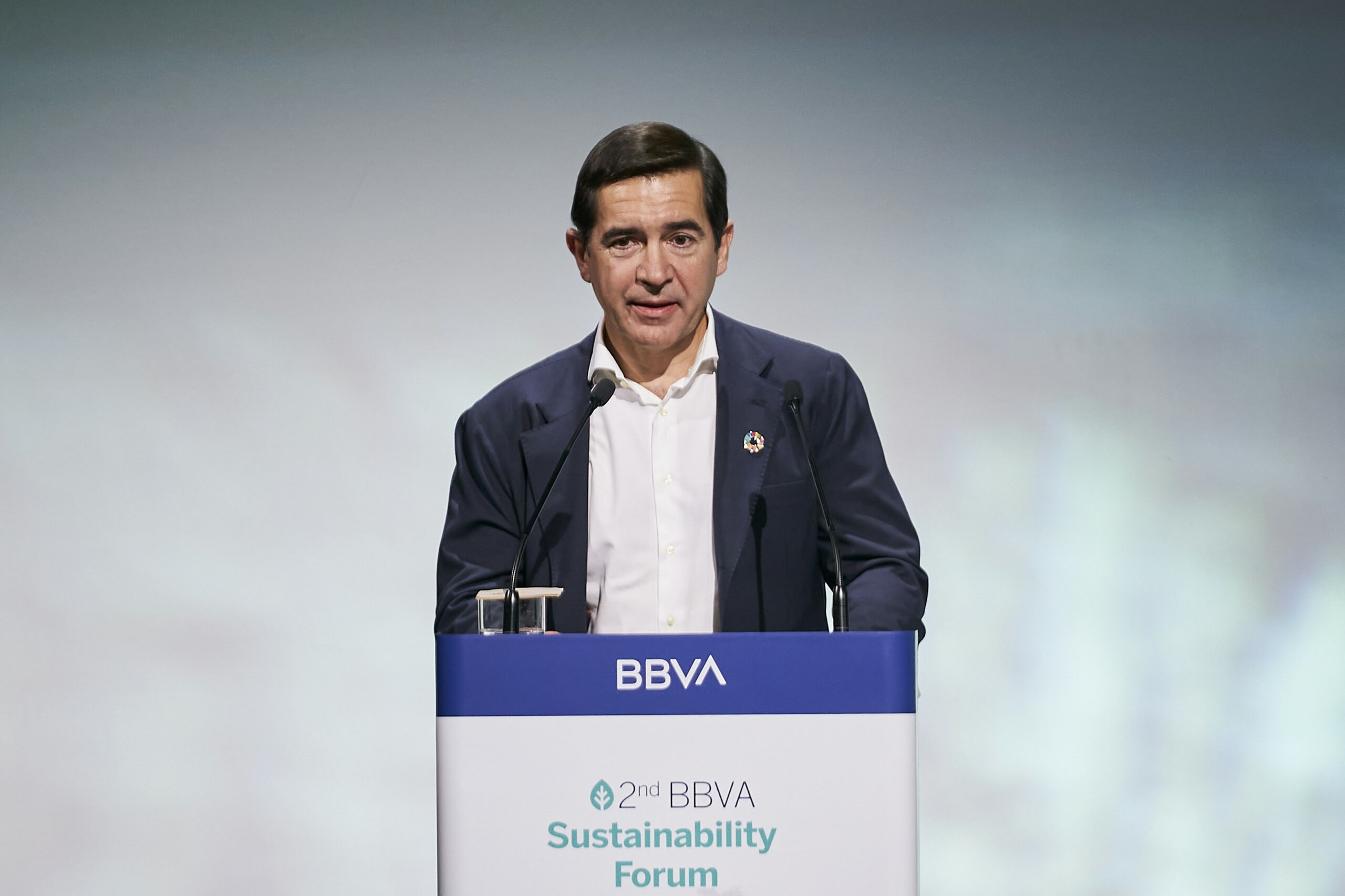 MADRID, 12 (EUROPE PRESS)
BBVA has raised its sustainable financing target between 2018 and 2025 to 300,000 million euros, which is 50% more than the target announced in July 2021, of 200,000 million euros, and tripling its initial target of 100,000 millions.
This was announced by the president of the entity, Carlos Torres, in a talk with the president and CEO of the International Institute of Finance (IIF), Tim Adams. It should be noted that this week the Annual Assembly of the IIF is being held in Washington, which will also be attended by the Governor of the Bank of Spain, Pablo Hernández de Cos, and the President of Banco Santander, Ana Botín.
During his speech, Torres stressed that the current moment "demands" to increase efforts in favor of clean energy and against climate change and inequality. He has also mentioned the main challenges facing the global economy, such as inflation, monetary policy, the energy crisis or problems in supply chains.
Likewise, he referred to the three trends that, in his opinion, are currently redefining the world, such as digitization, the emergence of new transformative technologies and decarbonization.
With regard to decarbonization, Torres has indicated that it is a challenge that requires "large investments" in all sectors, mainly in energy and transport, and has recalled that the investment needed to achieve an economy without CO2 emissions until 2050 it represents 8% of world GDP.
However, the president of BBVA has reiterated his entity's commitment to contribute to the "collective effort" for "a more sustainable and inclusive growth that leaves no one behind".
The bank will seek to support the growth of the business and manage its impacts by focusing on three main objectives and indicators: on the one hand, fostering new businesses through sustainability, being neutral in net emissions in relation to its clients in 2050 and generating a " positive impact" on society.
SUSTAINABLE FINANCING UNTIL JUNE 2022
The financing of sustainable operations by BBVA in the first half of 2022 increased by 50% compared to the same period in 2021. From 2018 to last June, the bank has already reached 112,000 million euros in sustainable financing. 77% of this amount has been allocated to climate action and 23% to inclusive growth.
By segments, the origin of this financing comes mainly from investment and corporate banking operations for large clients (Corporate and Investment Banking) with 65%; followed by companies, with 18%; and retail financing, with 17%.