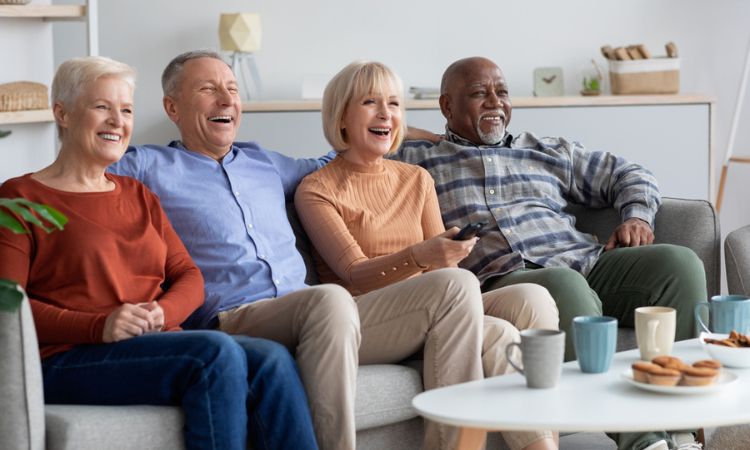 SmartMe Analyticsa market research platform, has launched its report "OTT Audience: Evolution over the total population and according to user target", with the aim of analyzing which are the Spaniards' favorite streaming platforms in general and according to their age range.
For this analysis, the platform used its own zero party data observational technology, with which it records the use of streaming applications and other media in real time. Data was analyzed from March 2022 to March 2023, with a representative sample of 12,476 monthly users.
Netflix, the leading application in Spain with a 43.8% user share
Although Netflix has managed to maintain its leadership as the application with the highest share of users in Spain (43.8%), is the only one in the ranking that has lost an average of 20.2% of its audience compared to last year. To measure this data, Smartme takes into account the percentage of users who use each application with respect to the total digital population. This decrease in the volume of users that can be justified by the change in their account policies, which caused many people to close them.
In second place, with a marked difference, is located Prime Video, with 26.8% of user volume and an exponential growth of 10.3%, followed by Disney +, with 12.8% reach and growth of 14.3%. In fourth and fifth place respectively are HBO Max with 10.6% and Movistar+, with 9.7% and one of the highest growth compared to the previous year (26%).
The top 10 streaming platforms with the greatest reach are closed: Mitele with a user share of 7.1%, Atresplayer with 5.9%, which is tied with DAZN who also has 5.9% and shows growth. stellar 78.8%; RTVE Play with 5.5% and the highest growth of all (103.7%); and, finally, Pluto TV with 3.4% of user volume.
Favorite streaming platforms by age range
To make a better analysis of the volume of users of each platform, the study has divided the sample according to their age: generation Z (between 18 and 24 years old), generation X (between 45 and 54 years old), Young Millennials (between 25 and 34 years old), Olds Millennials (between 35 and 44 years old) and Baby Boomers (over 55 years old).
As we said earlier, Netflix is the leading platform for all age groups, being especially popular with generation Zwhere the greatest reach is observed and is located at 67.4%.
Likewise, Prime Video maintains second place in all ages and its largest user volume is concentrated in generation X, where it has a reach of 29.9%. This platform has had a 19.4% decrease among GenZ, but shows favorable growth among other audiences.
From this moment the differences between platforms by age begin to be noticed: while Disney+ ranks third among Gen Z (18.9%), Young Millennials (15.1%) and Old Millennials (17%), Gen X ranks fifth (9.2%) and does not appear in the top 5 of Baby Boomers. Instead it is Movistar+ the one that occupies the third place for these two groups with 11.2% and 11%. In fact, this last platform has had great growth among the older audience, with 29.4% more users than last year.
Fourth place takes it HBO Max for GenZ (10.5%), achieving an exponential growth of 50%, compared to the previous study, for Young Millennials (12.5) and for GenX (10%). On the other hand, for Old Millennials this place is occupied by Movistar +(13.3%, with one of the highest growths, 75%) and for Baby Boomers it is atresplayer (10.3%).
For the fifth seat, My TV, Telecinco's on-demand television app is chosen by GenZ (6.3%) and Young Millennials (9.9%), HBO Max by Old Millennials (12.1%), Disney+ by the GenX (9.2%) and RTVE Play by Baby Boomers (10.3%). The latter has managed to accumulate 267.9% more volume of users than last year.
Photo: Depositphotos
Stay informed of the most relevant news on our Telegram channel