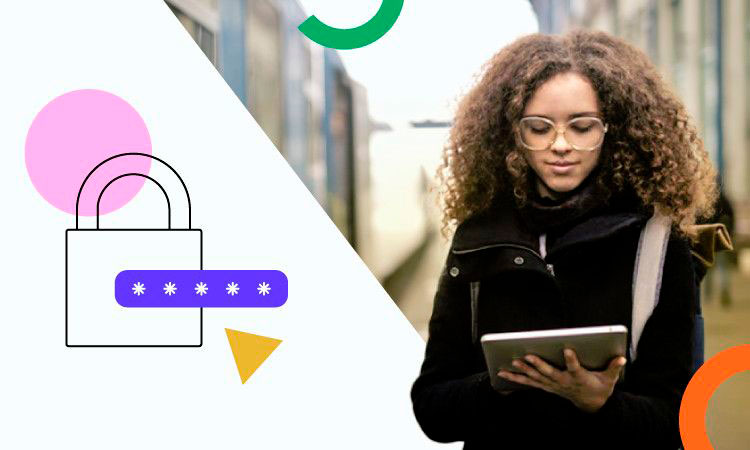 Are consumer habits the same now as they were five years ago, or even before the pandemic? It is enough to take a look at current advertising campaigns to realize how brands have been committing themselves to different values ​​that consumers care about. For example, the protection of the environment, local consumption, the reuse of products or respect for privacy are just some of the most demanded. You may wonder why, and the answer is very simple: the world has had a time of reflection and has realized that we can change many of the things that we were doing wrong. We still have time to improve our legacy.
Among these highly demanded values, one of them has particularly caught our attention: respect for people's online privacy. Brands like Apple create specific advertisements to explain to their users how to use their devices so that they can share (or not) only the information that interests them. Curious, right?
The truth is that the right to privacy is regaining the importance it has always deserved. More and more people are aware and concerned about what is done with their personal information on the internet. In fact, according to a recent study carried out by Motive.co on privacy, 91% of Spaniards surveyed acknowledge that they are concerned about their online privacy and a 97% believe it is important to protect their personal data online.
Not only that, 74% believe that social networks are the most insecure medium in terms of online privacy, followed by web browsing -according to 61%- and eCommerce -with 45% of the results.
What can companies do about it?
First thing, inform. Brands need to be clear and transparent in their privacy policies. To achieve this, they must make it easier for the user to read these policies using simple and accessible language. According to the study, more than half of users – 56% – read these privacy policies before accepting a consent banner, but only 28% consider them easy to understand. In other words, we are not doing enough to make the task easier for the user.
Another action that some companies are already implementing is to put an end to cookies and thus stop storing personal data -often unnecessary- of customers and users. Among these companies we find Motive.co, the technological architect of the study and creator of the search plugin for online stores that respects privacy Motive Commerce Search. In the words of Ángel Maldonado, founder of the company: "we want to recover the trust and loyalty of consumers through a non-intrusive approach focused on privacy".
Motive.co has launched a campaign to educate e-commerce about the importance of customers feeling safe and respected in their online stores. To do this, it uses different videos in which it explains how the most used techniques for collecting personal information work.
Privacy as a safe value
As we said at the beginning, respect for users' online privacy is a fact. Companies and, above all, electronic businesses must look for alternatives that protect their customers and strengthen their loyalty, offering a quality service.
In this sense, Motive Commerce Search is proclaimed as «the first search solution for online stores that does not track, collect, or store personal data«. A tool that provides unique experiences to each client, strengthening trust and respect between both parties.
After knowing what users think and what worries them, the question is clear: do you join the movement for the respect of online privacy? Your customers will thank you.
Stay informed of the most relevant news on our Telegram channel