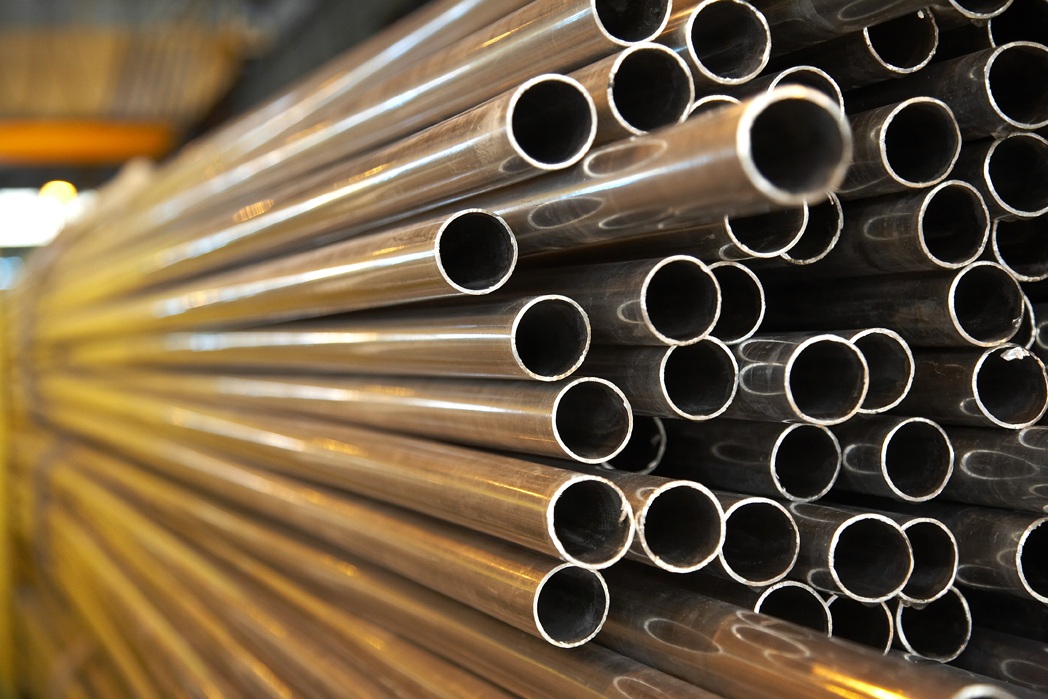 It will close 2022 in benefit and with better results than in pre-Covid years
BILBAO, (EUROPE PRESS)
Tubacex plans, within its new strategic plan, to double its sales from the pre-Covid years (2018 and 2019) by 2025 to reach 1,000 or 1,200 million and is considering the integration of a company within its commitment to diversification.
The group, which does not rule out divestments, maintains its forecast of closing 2022 with better results than in the pre-pandemic years (2018-2019), which means concluding with profits, reaching a gross operating profit (Ebitda) of more than 70 millions.
At this time, all the companies in the group are in profit, except for the Basque plants, which continued to show losses in the first quarter due to high energy costs.
These plans have been presented by the CEO of Tubacex, Jesús Esmorís, and its president, Francisco García Sanz, in a meeting with the media on the occasion of the holding of the shareholders' meeting this Thursday, in which the appointment as independent director of José Toribio González, as well as the renewals of Jorge Sendagorta, Iván Martén and Isabel López.
The new 2022-2025 strategic plan was presented at the meeting, which will focus "on energy and mobility" and will take sustainability as "vehicular axis", "linked to profitability" to turn Tubacex into "a key player".
The CEO explained that, with the pandemic, the decarbonisation process and the commitment to new energies have been accelerated. "But we cannot run out of energy in the short term, which is what unfortunately can happen," he added, while predicting a "very hard" upcoming winter in terms of gas supply and demand.
As he has stated, renewables are going to grow but gas "is here to stay as a transition energy" and Tubacex is "clearly" committed to that energy. He has stressed that they have to "accompany their customers and society" in the energy transition and become "a provider of multi-energy solutions", and "not necessarily just tubes".
The CEO of Tubacex has pointed out that the company wants to reduce its exposure to the 'oil & gas' sector, -mainly oil- so that it will only represent a third of its sales in 2025, -30% compared to the current 60%- , and reach a "more balanced" business mix with a focus on industries such as aerospace, pharmaceuticals, hydrogen or CCS applications.
The goal for 2025 is to double the sales they had in the pre-Covid years (2018-2019) to reach 1,000 or 1,200 million, achieve Ebitda margins of between 12 and 15% and lower debt to levels of two or three times the Ebitda.
The new plan has two phases, a first focused on results, on cash generation, lowering debt and "strengthening the balance again" and a second, in the years 2024 and 2025, where "a more important step will be taken in the diversification" and, therefore, it is proposed to integrate some "relevant" company from a sector that is complementary to that of Tubacex and that "adds value". "Something that complements us in the world of energy, but that is not from the 'oil & gas' sector", they have said from the entity.
This new strategy is based on three pillars, the aforementioned diversification with this possible acquisition, in addition to the evolution of its current products to accompany decarbonization, and the promotion of its presence in low-emission energies. To do this, it will be based on five axes that are its sustainability plan, the stability of the current business, diversification, the reduction of net debt and gaining competitiveness.
DOES NOT RULE OUT DIVESTMENTS
In addition, within the planned plans, they are "potentially" analyzing divestments in "non-strategic" areas, but "as long as they add value." "It is being analyzed does not mean that we are going to do it", the president has indicated.
In his review of 2021, the group's CEO has pointed out that, in a context in which investments in 'oil & gas' fell by almost half, their order book was at the lowest levels in their history and they closed with some "disastrous" results of losses of 32.2 million and sales of 365 million.
In this context, they focused "on what is essential" which was to "cover the wound" for the greatest possible cost reduction (30 million), guarantee the financial position and not stop commercial activity, all of this to "reposition Tubacex for the future".
The measures adopted, in addition to reducing costs, have allowed them to increase flexibility and focus on products with high added value. Along with this, "important steps" have been taken in diversification, with relevant orders in the aerospace and hydrogen fields, in addition to signing more than 20 long-term agreements with customers. "The group has come out of the crisis very strengthened," added its president.
Despite the fact that 2021 closed with losses, it was possible to return to profit in the last quarter and the firm has an order book of more than 500 million based on "less tons and more added value" and an "expanding" energy market .
The president of Tubacex has stated that the beginning of the year has been marked by "quite strong instability", on the one hand, by energy-based inflation and by "high" prices of raw materials. Along with this, the changes in monetary policies and the geopolitical situation have not helped.
Esmorís has specified that it was in the second part of 2021 when the market was reactivated and now they are "relatively optimistic" regarding the short and medium term.
Therefore, if the positive evolution continues and with a market in recovery despite the existence of "many external doubts", they expect to obtain results in 2022, both in Ebitda, sales and profit, above those of 2018 and 2019, year the latter that closed with a profit of 11.1 million, sales of 613.5 million and an Ebitda of 67.1 million, which in 2022 is expected to be above 70 million compared to 17.5 million in 2021 .
The CEO recalled that revenues almost doubled in the first quarter and the "strong" order intake continues. His greatest concern has to do with the inflation of raw materials and, above all, the energy cost, which "weighs down the operating account".
BASQUE PLANTS IN LOSSES
At this time, all its group companies are in profit, except for the Basque plants, which in the first quarter of the year continued to make losses, especially due to energy costs that have "multiplied by four or five". In any case, he has stated that they are "on the way to a solution".
In addition, it has recognized that the salary freeze agreement closed at its Llodio and Amurrio plants after months of strike in 2021 "helps" the situation, but "what helps the most is the commitment to fewer tons and greater added value".
Thus, García has pointed out that greater added value can be achieved because the agreement reached has made them "more competitive". "If we continue along this path and go to new technologies and we are able to add more value with fewer tons, who says that added value cannot be done in the Basque Country", he said.
Esmorís, who has recognized that "fewer tons means fewer people", has specified that, in the case of its factories in the Basque Country, there is no forecast of another restructuring, although neither is there a "much increase in the workforce". He added that the Basque plants right now are "well positioned, in the right products and, if things are done well, there is stability without a doubt".