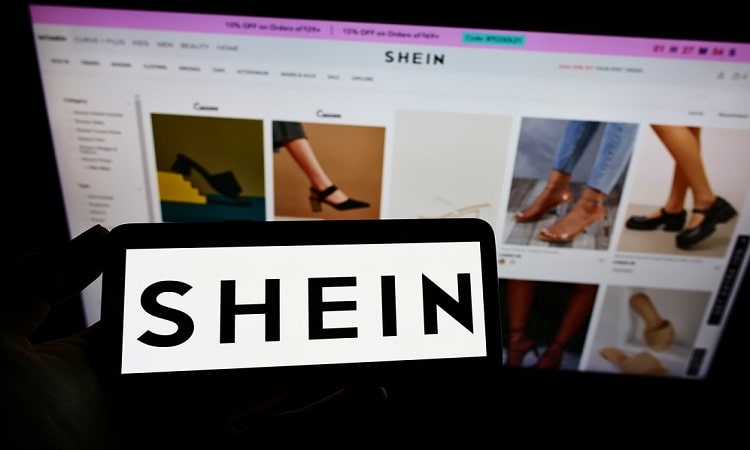 The e-commerce sector is one of the main drivers of today's digital economy, with Amazon being the quintessential image of this sector in Spain. However, for some years we have seen the advancement of platforms that emerged in the Asian market and that are increasingly accepted in our country, mainly because of their low prices.
The best example of this is Alibaba, which has come to compete with Amazon through AliExpress. But more recently, one of the platforms that stands out locally is the Chinese platform Shein, which triumphs on TikTok (4.2 million followers) and Instagram (24.6 million followers), and which has generated a fever of low cost consumerism by opening its first physical location in Madrid.
Shein, the Asian eCommerce that is competing with Zara for supremacy in the fashion sector
We can trace Shein's beginnings back to 2008, when Chris Xu, the company's CEO and founder, created ZZKO. This platform was intended to market wedding dresses at competitive prices outside of China. After a few years, in 2012, Xu decided to change the image and name of the company, becoming Sheinside. This would be the first stage of the gigantic brand that we know today.
With this rebranding, the company's image and line of business were changed, giving way to a broader market within fashion with clothing and accessories, also for an international women's market. Subsequently, the name was shortened to Shein, as part of a strategy to facilitate and improve the search for the brand on the Internet, since it has a simpler and easier to remember name.
One of the aspects that has helped this Asian eCommerce grow so quickly and widely is its interaction with current trends. For example, Shein is one of the first platforms to have opted for the influencer Marketing, which is currently in vogue; thanks to this they have a solid presence within the ecosystem of social networks.
Likewise, its business is based on fast fashion, a business model focused on massive production of clothing, replicating fashion trends and taking them to a low cost to customers. They study the market and design and produce large quantities of garments in a few weeks. In fact, according to the report The State of Fashion 2022, by the consulting firm McKinsey, the brand launches more than 6,000 new products per day in limited editions and with designs adapted to customers.
These two characteristics have enabled it to compete with large companies with a long history in the fashion market, such as Zara, H&M and Uniqlo.
Shein: an innovative multi-brand model with a turnover of €16 million in 2021
Since the beginning of the pandemic where, like most eCommerce, it saw a huge boost in its development, Shein has become one of the companies of faster growth in the United States and the world. It is present in more than 150 countries and has some 10,000 employees. In 2020 the company filed a increase exponential of 250%which settled during 2021, where at the end of the year a turnover of €16 billion, which translates into an annual growth of 60%. With this performance, the value of the company stands at 100,000 million euros, a difficult figure to find in the fashion market.
Thus, the app accumulates the 62% of the global share of the fashion sector, followed by the used clothing buying and selling brand, Vinted. Furthermore, it is the second highest rated brand, behind Zalando. The level of acceptance that it has among the public became palpable between June 2 and 5, 2021, when the first pop up store in Madrid, a temporary physical store -just 100 meters from a Zara store-, which functioned as pilot test taking advantage of the launch of the spring summer season.
The success was enormous. Fans of the brand -mainly from the Generation Z– piled up in the streets awaiting opening hours. Other countries in which it has physical stores are France, the United States and Mexico.
Other brands within the Shein ecosystem:
The company is not just a retailer or a clothing brand, but encompasses 9 brands that take part in different aspects of the digital world.
Romwe: It is a textile brand similar to Shein developed through an independent eCommerce. It presents more particular and Asian styles, aimed at a younger audience. Motf: Premium brand that is promoted from the same Shein website, but that has its own social media management. Emery Rose: Specializes in vintage fashion, a trend that continues to grow among certain young audiences. This follows Shein's strategy of uploading over 1,000 new SKUs every week. Dazy: This is an experimental brand that responds to a Korean-style fashion and focuses on an Asian audience. Glowmode: Sports fashion brand, which has also been redefined in recent years to cover a public looking for casual clothing. Luvlette: Sells intimate apparel of all sizes. Cucoo: It sells shoes with prices between 20 and 30 dollars (between 19 and 29 euros). Sheglam: Aimed at the cosmetics sector, it has an independent eCommerce, despite being part of Shein. Petsin: This new brand is part of Shein's cross-selling strategy, focused on consumers who have pets.
Image: Depositphotos
Stay informed of the most relevant news on our Telegram channel