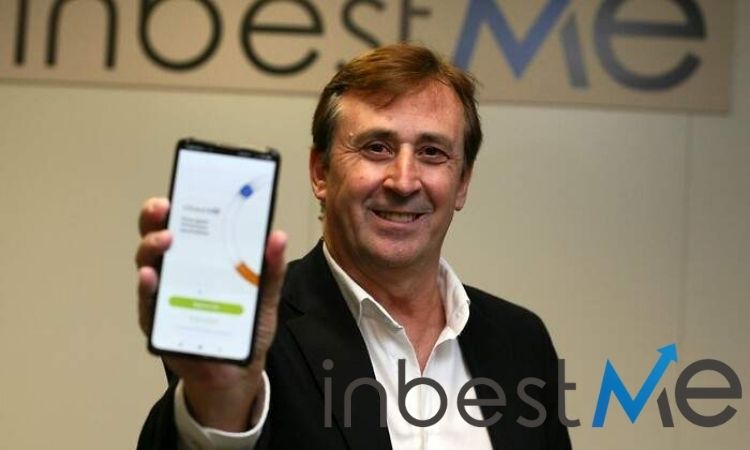 The Spanish start-up inbestme has announced the upcoming closure of a new round of financing for 2 million euros, which it will allocate to accelerate the development of its strategic plan, as well as to promote its growth and international expansion. In this way the startup, a robo-advisor specialized in the automated management of investment portfolios, goes from 3.5 to 5.5 million euros. In the distribution of capital, 70% belongs to the founding partners; Mutual Médica and GVC Gaesco hold 12% and 9%, respectively, and the remaining 9% belongs to minority shareholders. Mutual Médica and the financial group GVC Gaesco have been the leaders of the round, reaffirming their commitment to the company, together with its founding partners and other retail investors.
Similarly, the fintech has launched its first microfinance round open to the public, and active until the end of the month, using the Crowdcube platform. With it, the company hopes to be able to grow faster in Spain, launch InbestMe in Mexico from this year 2022 and continue improving its service and platform
Jordi Mercader, CEO and co-founder of InbestMe stated, "It is a great satisfaction to be able to face a new round of this dimension with the support and trust of our partners, which added to the opening to the small investor, who is showing great interest, we will be able to face with greater momentum and solidity a new phase of growth»
In 2013 and after more than 30 years of experience in the investment market, the co-founders of InbestMe came together with an idea: to extend the investment vehicles of index funds and ETFs to the mass market, creating a Robo Advisor. Finally, inbestMe started its activity in 2017 after the approval of the Spanish regulator CNMV.
Through its web portal or mobile application, it has a wide range of ultra-diversified investment portfolios, with more than 100 options such as index investment funds, ETFs and pension plans. In addition, it also offers plans with dynamic management, with SRI biases (Socially Responsible Investment) and customizable portfolios.
A successful 2021 for InbestMe
During the year 2021, the fintech managed to accelerate its growth, reaching triple the volume of its assets under management to 95 million euros.
This model of sustainable and organic growth is what has called the attention of Medical Mutual, so its CEO Antonio Lopez highlights, "We have been looking for a more efficient solution for our mutual members for some time and InbestMe is the best option; not only for its intelligent investment model but, above all and more importantly for us, for its clear commitment to sustainability that fits perfectly with our values, business culture and the interests of our mutual members. For this reason, we decided in 2020 to enter the capital of inbestMe and with this new round we reinforce our commitment as a main investor to contribute to its expansion."
On the other hand, the president of GVC Gaesco, Mª Àngels Vallvé, stresses that: «the entry of GVC Gaesco into the capital of inbestMe has been marked since its inception by a medium and long-term vision. Today we strengthen our trust once again in inbestMe, a fintech project that continues to show solidity, growth potential and magnificent present and future possibilities".
Economist image.
Stay informed of the most relevant news on our Telegram channel