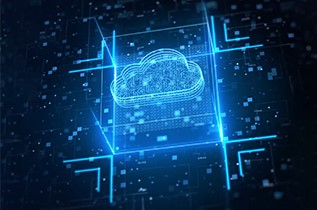 MADRID, 7 (EUROPE PRESS)
The large Spanish company expects to save almost 1,000 million euros over the next year by optimizing cloud technology, which continues to be a growing business in the country, according to Quint consultancy.
The consultant has published this Thursday the sixth edition of its Report on the Cloud Market in Spain, in which it is estimated that these companies will increase their investment in this technology by 20% to 3,000 million euros.
81% of the managers surveyed affirm that they have met all or almost all of the objectives initially set with cloud technology, although, at the same time, more than 60% consider that they could get more out of the technology through the implementation of methodologies and FinOps strategies (Financial Operations in English).
The person in charge of the technological transformation area of ​​the consulting firm Quint and co-author of the study, Juan José Muñoz, has underlined that the use of this strategy can generate savings close to 1,000 million euros in 2023.
The study has gathered the opinions of 150 executives, of which just over half (52.6%) affirm that they will use the cloud to exploit artificial intelligence capabilities, 'machine learning', or 'deep learning', while a 68.4% will opt for services related to data analytics.
Flexibility and scalability is the main advantage of using the cloud for 79.3% of those surveyed, followed by the greater speed in bringing products to market and the transformation of the technological area in organizations, with 46% each. .
On the other hand, 34% of those surveyed have identified the lack of knowledge about this technology as the biggest barrier. Even so, two out of three employers carry out basic or non-advanced training activities, which does not make optimal use of the tools.
Amazon Web Services, Google Cloud and Microsoft Azure continue to dominate the cloud market with positive ratings from 90% of respondents. 51.7% of entrepreneurs also invest up to 70% of their budget in two suppliers.
Among the main attributes for choosing a provider is flexibility (63%) and quality-price (61.2%).