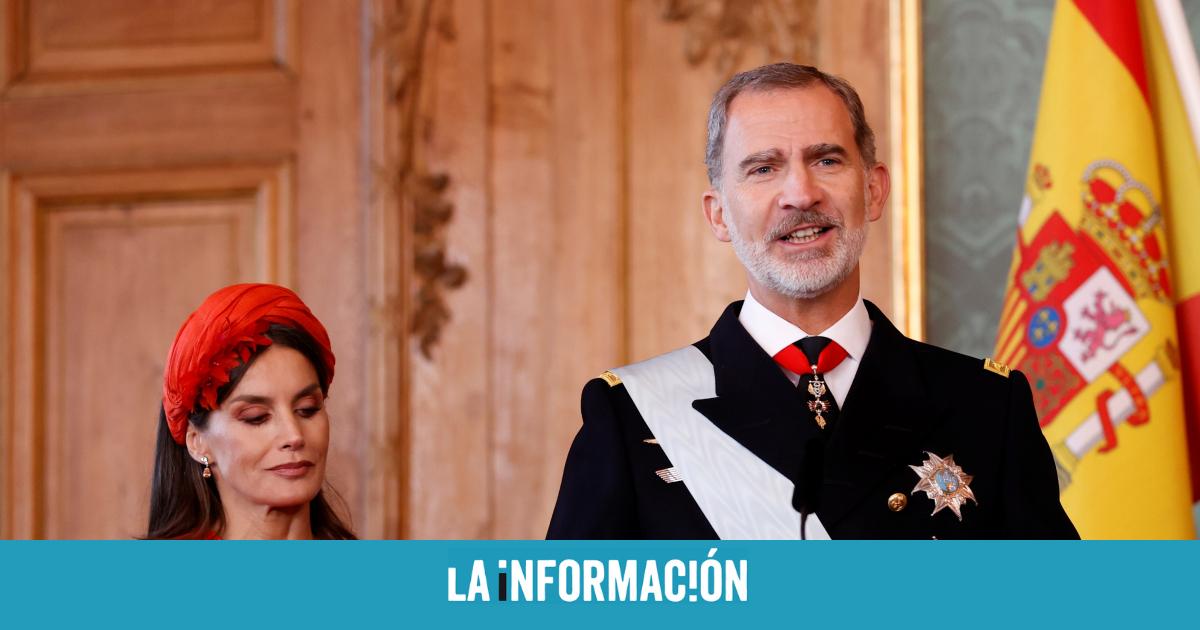 King Felipe VI has made public his personal assets amounting to 2,573,392.80 euros. Of this amount, slightly more than 2.2 million are deposits in checking or savings accounts and values ​​of participation in funds, while just over 300,000 euros are objects of art, antiques and jewelry, as reported by the Casa del Rey. This heritage comes from the remuneration received in the last 25 years, first as Prince of Asturias and since 2014 as King. In that period, Felipe VI received just over four million euros.
The king has no real estate, nor money abroad. The statement from the Palacio de la Zarzuela details that the king presents the declaration of income and assets every year assisted by the Tax Agency. The origin of his heritage is mainly due to the remuneration that he has received from the State in the last 25 years, both as Prince of Asturias and as king. These global remunerations have amounted to 4.27 million euros gross.
Felipe VI has decided to make his assets known to "fulfill his commitment to renew the monarchy for a new time"and respond to the demands of citizens for greater regeneration and exemplary behavior. The king's decision does not affect Queen Letizia, as the King's House considers that the queen does not have "constitutional responsibilities" and that the Head of State is the king, according to Zarzuela sources.
In addition, Zarzuela has separated this decision from the personal and judicial situation of King Emeritus Juan Carlos and has insisted that the objective is "to strengthen confidence in the Crown and in the King" and in his desire to contribute to the regeneration of life public. The Royal House has informed the Government, the PP, and other political groups of this decision except for ERC, Junts, Bildu, BNG and the CUPfor being formations "that are against the Constitution of 1978", according to the sources.
In this sense, the Government intends to approve a Royal Decree reforming the structure and functioning of the Royal House, as reported by Moncloa. This Royal Decree will reinforce transparency, accountability, efficiency and exemplary character in the Royal House, in line with the principles "that have presided over the reign of Felipe VI", they have indicated. This announcement was made on the same day that King Felipe VI made public, "by personal decision", a personal estate of just over 2.5 million euros in line with his efforts to modernize the Crown and his conviction that a regeneration of public life is necessary, according to Zarzuela.