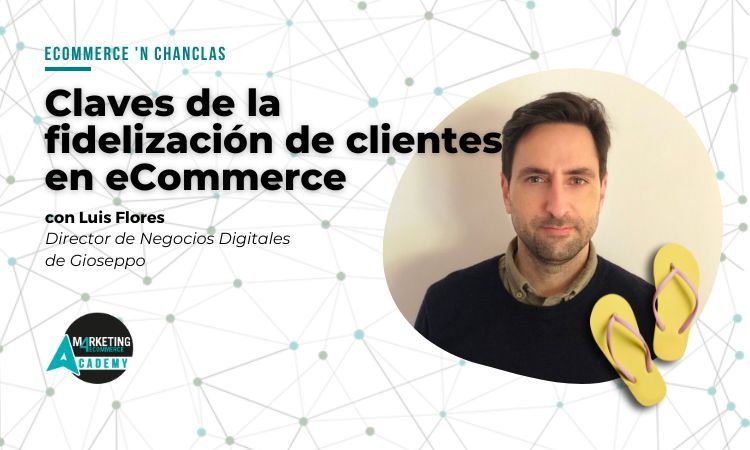 One of the fundamental pillars of all eCommerce is its customers, without them no business could stay afloat. Therefore, beyond capturing them, we must ensure that they become loyal prescribers of the brand, that they choose us as their first option because of the bond we have built with them. If you want to discover the keys to achieving this goal, do not miss this appointment on Wednesday, August 17 at 12:00 in the seventh session of our summer camp.
Session 7 of Ecommerce 'n Flip Flops with Luis Flores
The loyaltyconvert your customers into fans of your brand, it will be essential to be able to ensure the obtaining of recurring purchases and the success of your online store. Throughout this masterclass we will reflect on the different actions that will help you go to the next level with your clients, and the person in charge of directing it will be louis flowers, Director of Digital Business at Gioseppo.
Remember that you can participate during the session, writing your doubts or questions in the chat, to obtain a more complete experience and make the most of this masterclass.
How to attend the session
This session, like the rest of the Ecommerce 'n Chanclas, will only be available for members of the community, that is, for those who are subscribed to the community or to the Academy Program. In addition, members who are subscribed to the Academy plan will have access to recorded sessionsto be able to see them again as many times as they want.
If you are not yet part of it, you can join the community from €12 per month, or the Academy Program, which includes all the benefits of the previous one and more, from €39.99 per month.
Check the calendar if you are already a member!
Stay informed of the most relevant news on our Telegram channel