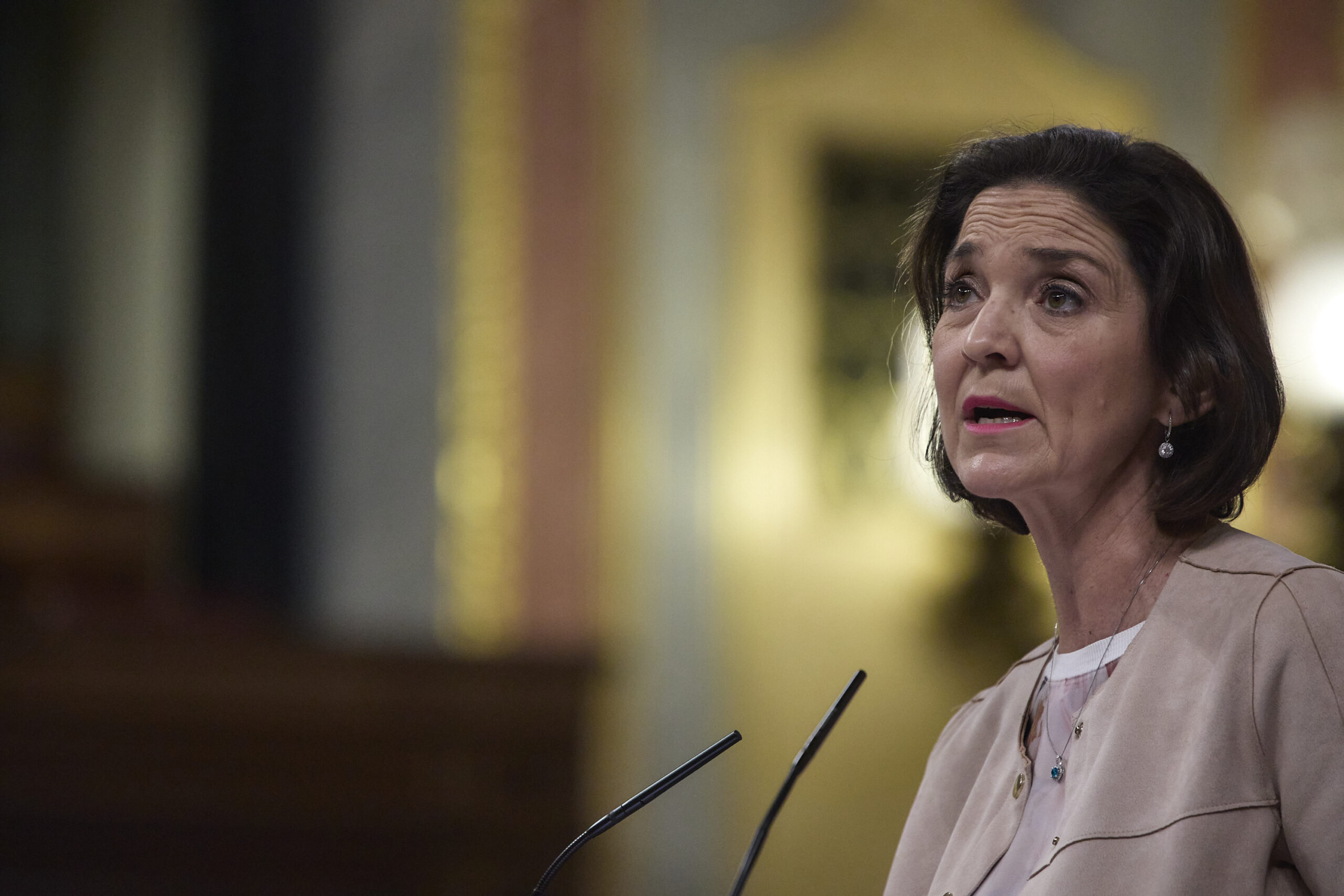 MADRID, 22 (EUROPE PRESS)
The Minister of Industry, Commerce and Tourism, Reyes Maroto, has admitted this Tuesday "concern" in the Government for the transport stoppage and has demanded "empathy" to reach an agreement through dialogue that serves to "return to normality sooner".
In an interview on RNE, collected by Europa Press, the minister recalled that the Executive reached an "important agreement" in the National Land Transport Council that "has not been ratified by all the strike carriers", for which reason they will continue to "take measures" to "restore normality".
"The war (in Ukraine) forces us to keep up with the problems of business and society. It is also the responsibility of everyone, the Government and the group of carriers that are following the strike, and we ask that there be empathy", Maroto has indicated.
At this point, the head of Industry has explained that she has held talks with the distribution companies, who have asked them to "keep that dialogue open with the carriers" and be "up to the task" to provide a solution to a strike that has led to "days of uncertainty".
Maroto has pointed out that the strike has also affected farmers, fishermen and consumers, in general, who have seen "supply problems" and has reached out to the transport sector to "find solutions" that allow a return to normality "as long as before".
Regarding the warning of the rupture of supply that some companies have launched this Tuesday, he has stressed that it is necessary to look for "the meeting point with the carriers that maintain the strike" so as not to reach that situation. "If these stoppages did not occur, there would clearly be no problems in the agri-food chain," said Maroto, who recalled that there were no shortages during the pandemic and essential foods arrived at supermarkets.
At another point, the minister has pointed out that this is a "employers' strike" and not a "workers' strike" where the "framework is very defined", for which she has advocated regulating this type of mobilization to have "confidence " and that "the supply chain is not broken".