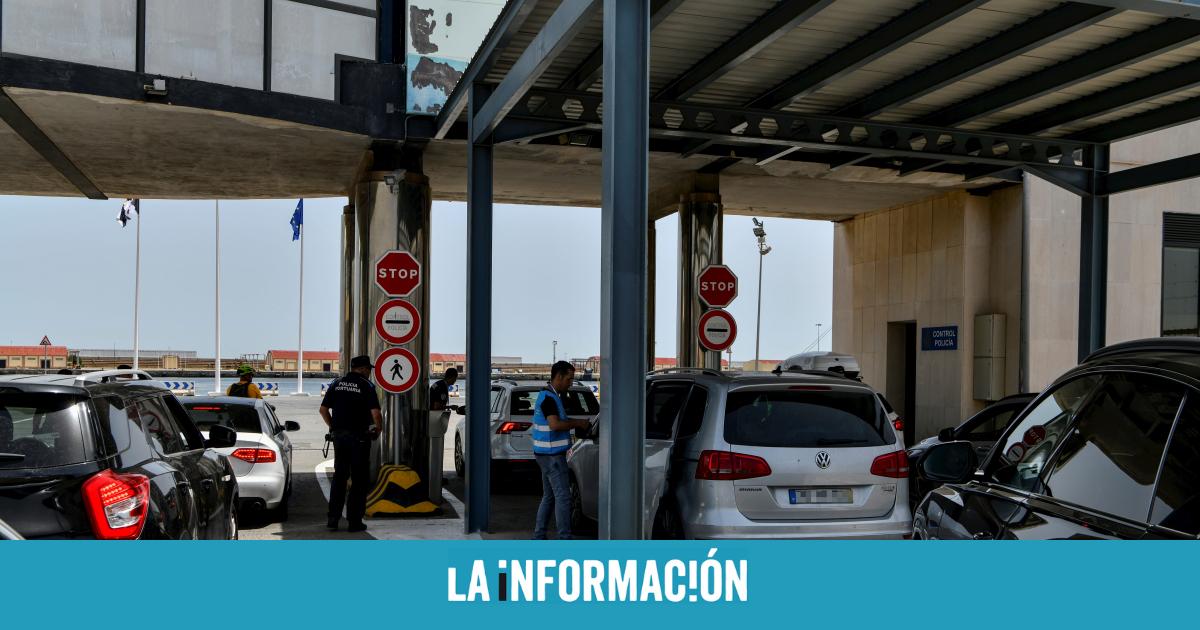 After two years without Operation Crossing the Strait (OPE) due to the pandemic and the tensions, now overcome, between Spain and Morocco, the National Police highlighted this Saturday that the first weekend of the OPE, in which thousands of North African emigrants take part after two years of suspension, It has started without crowds at the Tarajal border crossing.
The Superior Police Headquarters has reported in a statement that the situation both at the border crossing and in the pocketing area set up a few hundred meters from the border for vehicles is "completely normal" and remains this morning "completely empty" while the three access lanes towards the Moroccan border are "totally clear".
The situation occurs one day after a group of 28 agents from 11 different countries joined the port of Ceuta to reinforce the surveillance device on the occasion of the Minerva Operation that coincides with the increase in travelers between the city and Algeciras (Cádiz). The profiles of the agents deployed range from canine guides, fake document specialists and in vehicle traffic to intelligence officers and interview experts.
The objective is prosecute human trafficking crimes, trafficking in human beings, as well as irregular immigration, in addition to supporting the control of regular flows of migrants, seeking a balance between security and fluidity. Ceuta is one of the places that hosts one of the points of the operation launched by the European Border and Coast Guard Agency (FRONTEX), in addition to the ports of Tarifa (Cádiz) and Algeciras.
11,096 passengers in 3,543 vehicles the first days
A total of 11,096 passengers in 3,543 vehicles have crossed from Spain to Morocco in the first two days since the OPE was launched, according to data from the General Directorate of Civil Protection of the Ministry of the Interior, which coordinates the migration operation. Specific, 2,839 vehicles departed from Algeciras In these two days in which 7,444 passengers traveled; while they went out from Almería a total of 373 vehicles and 931 passengers and 194 vehicles with 2001 passengers from Tarifa. For its part, of Malaga sailed 126 vehicles with 696 travelers and 11 vehicles with 22 passengers from Motril.
Only this Thursday, 509 vehicles with 2,031 passengers traveled from Algeciras to Ceuta; 946 vehicles with 1,834 passengers went from Algeciras to Tangier; 115 vehicles with 214 occupants from Almería to Nador; 84 from Tarifa to Tangier; 64 cars from Almería Melilla and two vehicles from Motril to Nador.