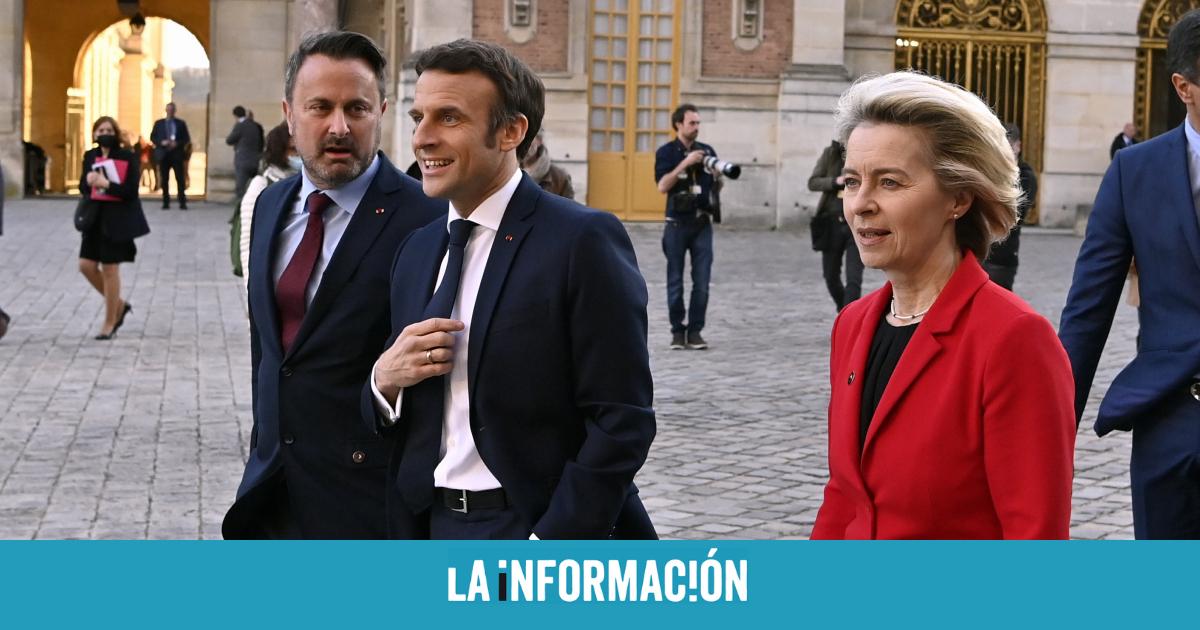 More sanctions in response to the Russian invasion. The president of the European Commission (EC), Ursula von der Leyen, announced this Friday that the community bloc will decide on a fourth package of sanctions against Russia that will be detailed in the coming hours in coordination with the G7. "We are going to apply a fourth package of sanctions that will allow further isolate Russia of the world economy," said Von der Leyen at the end of the meeting of European leaders in Versailles (France), in which the President of the European Council, Charles Michel, and the French President, Emmanuel Macron, participated.
Macron, for his part, advanced that "in a few hours" He will speak by phone with Russian President Vladimir Putin, along with German Chancellor Olaf Scholz, and warned that there will be "massive sanctions" against Moscow if the Russian invasion of Ukraine does not cease. "We are ready to penalize more than what has been done now," said the French president, who avoided giving details about which sectors could be affected, since "strategic ambiguity favors us," although he stressed that "nothing is ruled out."
For the president of the EC, "this fourth package of sanctions is our way of responding to the atrocities committed" in Ukraine by Putin. Von der Leyen cited that "in just fifteen days of sanctions the economy debt is in free fall", with the Russian ruble depreciating notably against the euro; inflation rising; and Russian sovereign debt seen by rating agencies as rating as "junk bond"the lowest step.