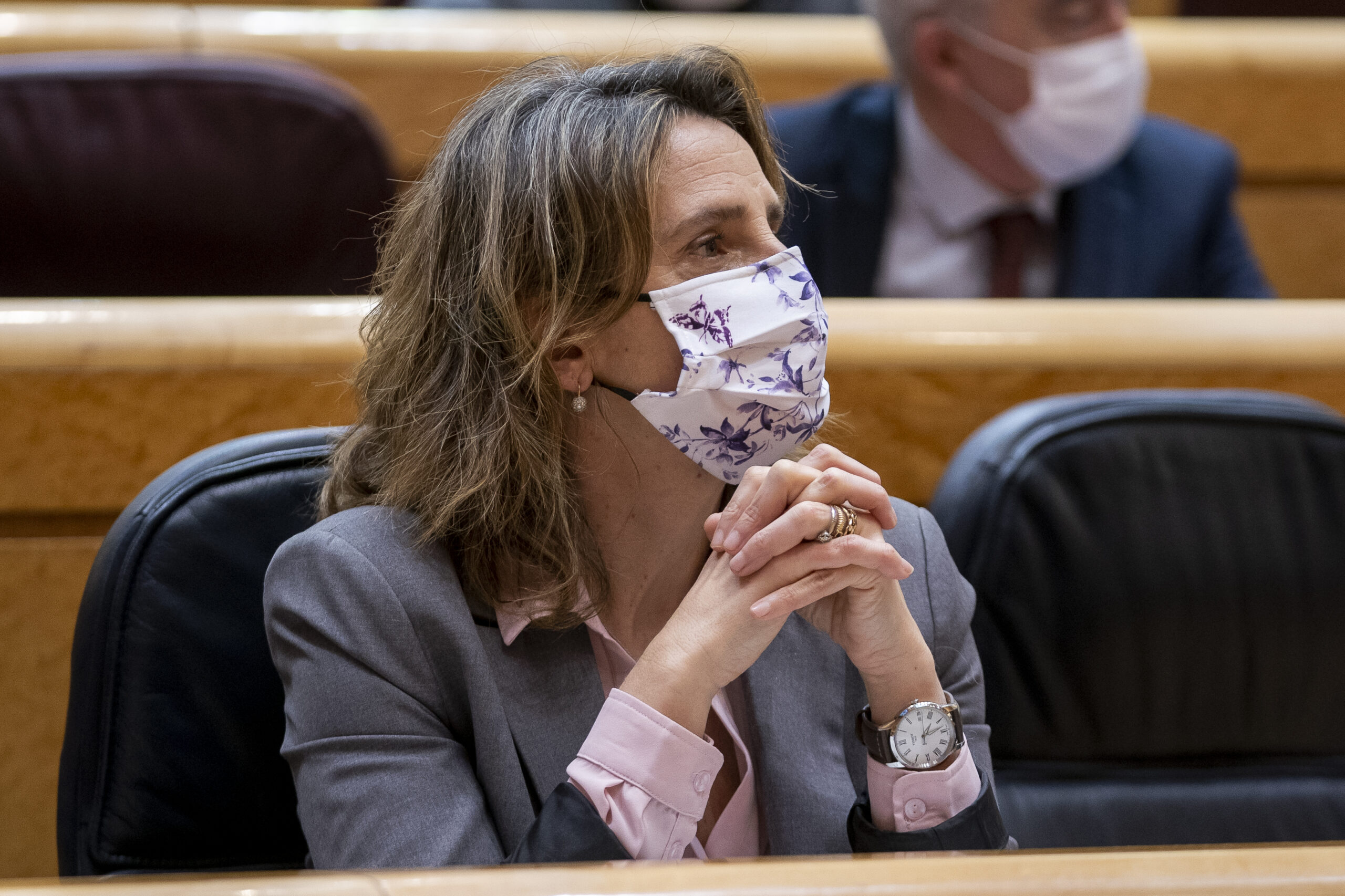 He believes that the Government would have to consider intervening in the market outside of Europe "if there is no response in time"
BARCELONA, 12 (EUROPE PRESS)
The Third Vice President and Minister for the Ecological Transition and the Government's Demographic Challenge, Teresa Ribera, has assured that "the decoupling between the price of gas and the operation of the electricity market will be seen in April".
In an interview in the newspaper 'El Periódico' published this Saturday and collected by Europa Press, he explained that the price will be unlinked to the extent that the European Council, which will meet on March 24 and 25, "supports that separation ".
He explained that it is possible for the Government to set a maximum price for the electricity market or a maximum price for natural gas when it makes offers to the electricity market, and that the different alternatives are being evaluated.
For her, another possibility is to "definitively withdraw gas from the electricity market and build a much more complicated system in which each technology is remunerated according to its costs and profitability".
"To the extent that it has to be something urgent, it will be something temporary. Another thing is that when the Agency for European Energy Regulators (ACER) presents its recommendations in April, it will probably lead to the opening of a debate on how to evolve the electricity market for the coming years in Europe", he defended.
In this sense, he has warned that this "will be a calm debate, about an evolution and an in-depth regulatory transformation", and warns that what is now necessary is to act in order to correct the rise in prices registered in recent weeks.
ACT OUTSIDE EUROPE
Asked if the Government will intervene in the market without permission from Brussels, she said that although the responsible bet is to achieve a unanimous agreement, Pedro Sánchez's Executive "knows what the limits of its society and its economy are and if not there is a timely response" would have to plan to act outside of Europe.
"We cannot afford the luxury of the industry shutting down as a result of a lack of reaction from regulators. We need to intervene very quickly," he added.
MEASURES PACKAGE
Regarding aid to the sectors most affected by the rise in energy prices, he stressed that the Government announced "a coverage of 80% of the bill tolls for the electro-intensive industry, that is, that technically they will only pay for consumption electric".
And it has also been willing to study other measures "that may be compatible and that may make sense, in the same way that lines of liquidity or direct financing were proposed on the occasion of the pandemic", although it has warned that this could generate differences from one sector to another.
He has stated that the Government will provide "as many other tools as possible to reduce consumption with solar roofs, savings and energy efficiency" to respond to what it considers to be an energy emergency.
DOMESTIC CONSUMER TAX RELIEF PACKAGE
He has defended that the Government must reinforce its response with a much broader regulatory and fiscal package, and says that it is preparing it "so that it comes out in a manner consistent with the European Council, that is, at the end of March."
He has also assured that the Minister of Finance and Public Administration, María Jesús Montero, "is assessing how to build a tax relief package for domestic consumers, if it is to be dedicated to gasoline, gas, electricity, or a little of everything".