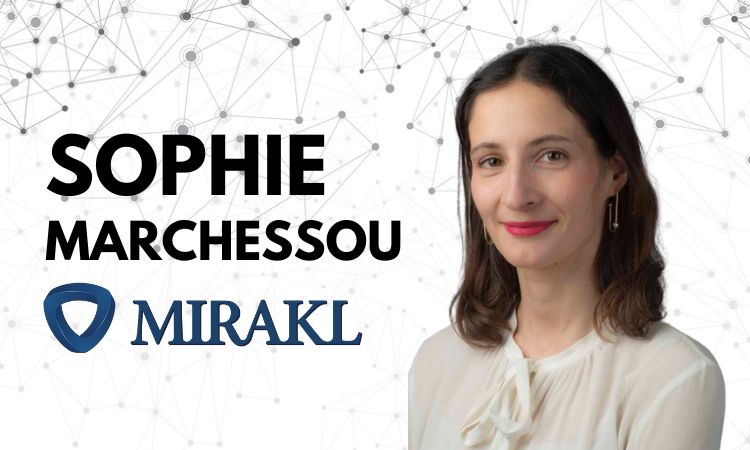 If you read us regularly, you will have seen that the number of times the word "marketplaces" appears in our content has increased very significantly in the last two years. And not only because consumers prefer large marketplaces when shopping online (as recent studies show) but also because more and more online stores of all kinds want to join this trend, opening their own online shopping malls.
In any case, the success of marketplaces is not something entirely new. In 2014, a reference in the electronics and household appliance distribution sector such as Worten wanted to bet on this business format… and the results have been good. To learn more in detail how this step from Worten to the marketplace took place and what it has meant for the company several years later, we have spoken with Sophie Marchesso. Sophie serves as Executive Vice President, Customer Success Beauty, Fashion, Home at Mirakl.
Mirakl was founded in France in 2012 and offers a comprehensive solution for companies like Worten to create and manage their marketplace in the cloud. Among Mirakl's clients, names such as Carrefour, El Corte Inglés, or PCComponentes, so Sophie's vision of this business model will be more than interesting.
Let's start at the beginning: at what stage was Worten's digitization process when the company contacted Mirakl to develop its marketplace?
Worten contacted Mirakl in 2014, when the company only carried out 2% of its business online. The context was becoming more and more challenging for them: retailers like Amazon and Fnac were emerging and Worten realized that to take on his competitors he needed to offer his customers as much variety as possible. In the end, the marketplace model was the best alternative to achieve, on the one hand, this assortment expansion and, on the other hand, continue to take advantage of its network of physical stores.
At first, Worten feared that opening its core categories to marketplace sellers would cannibalize its sales. Specifically for online marketplaces, the common concern is that adding third-party products will introduce unwanted competition and take sales away from retailer-owned inventory. However, in reality, by working with trusted third-party sellers to expand the assortment, Worten was able to increase its online sales through the marketplace model. The marketplace was first launched in Portugal in September 2018, and it actually helped achieve double-digit growth for online sales in 2019!
What peculiarities did Worten present when developing its marketplace?
For Worten, it was key to integrate their network of existing stores by connecting them to the marketplace, to achieve a truly omnichannel strategy. In fact, the launch of the marketplace was planned so that the company could offer a click-and-collect service on marketplace products from day 1.
What were the first steps?
Well, given that Worten's main objective was to expand its assortment of offerings as much as possible: the first step was to overcome the fear it had of seeing its sales cannibalized and to open up its main categories (large appliances, high-tech and smaller appliances). to marketplace sellers. At first, Worten wanted to use his platform to only launch new categories, but Mirakl worked with them to understand why it was important to open some of your existing core categories on your marketplace as well, which they did. Now they have also launched new categories such as home, furniture and sports, including refurbished products in Spain.
What has been the evolution since then?
Since its launch in Portugal in 2018, the results of 2019 were incredibly positive: the marketplace sales represented 20% of the total online GMV. They launched more than 30 categories and had around 8 million monthly visits and more than 48 million page views per month. Their marketplace now has 6 million active offers.
Worten is also serving its partner sellers well through its marketplace. The design home appliance company Create by IKHOS began working with the Worten marketplace in Portugal in 2019, experimenting a 512% increase in its GMV during 2020 compared to the previous year. Their partner iStar baby has a similar story: last year they also experienced 21% growth in their GMV.
The model has also allowed Worten to boost its internationalization process. Firstly, by developing and strengthening its position in Spain, where they increased their market share to 7% in just the first month since their launch in 2019, even though they faced a lot of competition from Fnac and Amazon in this market. Currently, they are also taking advantage of international sellers by partnering with brands outside of Spain and Portugal.
The electronics sector is one of the most competitive, both with other marketplaces and with other e-commerce platforms. What do you think are the main strengths of Worten to compete?
For me, Worten's greatest strength is its truly omnichannel experience. They have a solid network of physical stores, especially in Portugal, where they manage more than 200 establishments. By integrating them into the marketplace system, Worten has become truly omnichannel.
In any case, this is not your biggest client, what other big marketplaces are developed in Mirakl?
Mirakl is the platform of choice for leading businesses across industries to scale eCommerce at the speed they demand. Mirakl powers the marketplaces of more than 300 of the world's most reputable brands in the B2C and B2B industries, including AccorHotels' Astore, Carrefour Spain, Darty, Decathlon, El Corte Inglés, Leroy Merlin, Maisons du Monde, MediaMarkt, Metro, PcComponentes and Toyota Material Handling.
What do you think are your main strengths?
We offer the most advanced solution based on three critical elements: the strongest technology, the deepest experience, and the highest quality ecosystem of vendors and partners.
With Mirakl, our customers can launch faster and quickly achieve the necessary category and assortment diversity, allowing them to grow. Mirakl Marketplace Platform has the scale and capabilities to meet your requirements as they grow, and integrates seamlessly.
Our clients also benefit from the extensive partner ecosystem, which provides the connections to easily discover new partners and strategies to accelerate growth. Mirakl Connect, the industry's largest ecosystem of selected high-quality vendors and partners, helps you find the best sellers in the market, hand-picked by our teams of experts, make connections, and automatically incorporate them into your marketplace at lightning speed.
Security is also a critical element for us, as Mirakl operates the world's most advanced and secure SaaS platform on the market, flexible enough to integrate with any e-commerce platform or custom e-commerce application.
We are experiencing a real boom in terms of marketplaces. What advice would you give to ecommerces that are thinking of taking the step to become one of them? What are the main challenges to take into account?
I would recommend that you take the leap. A marketplace transforms the company, it goes beyond being just an IT project.
According to a survey we did earlier this year on marketplace adoption, 68% of Spanish consumers prefer to buy in ecommerces that have a marketplace and one of the main reasons for this is lower prices, better shipping options and variety of products. In fact, 61% of Spaniards regularly shop on marketplaces, above the world average (57%). Therefore, launching a market should be seen as a strategic procedure that needs to be supported by the entire company.
It is essential to have a clear strategic vision: don't limit your marketplace, use it as a platform to grow. The business needs to provide the customer with the wider variety that they are requesting: leave behind your fears of cannibalizing your sales. Make key operating decisions carefully, such as careful selection (not scarce) of products. Another key step is to integrate the marketplace where your buyers are: to be successful, it shouldn't be a separate add-on to your existing eCommerce platform, but fully integrated.
How do you imagine e-commerce in 2025?
We know that the model will continue to expand to more and more businesses. 70% of consumers globally now believe that online marketplaces are the most convenient way to shop, while 66% prefer marketplace sites to those without. At this point, it is obvious that It is not a circumstantial phenomenon, but a true revolution for the world of commerce: customers want to buy through a single window and demand more variety, better prices and shorter delivery times. Marketplaces respond to these demands, which is why their rise goes far beyond e-commerce: while e-commerce grew by 40% in the fourth quarter of 2020 compared to the same period in 2019, the marketplace model grew by 81%, more than double.
We also expect the rise of B2B marketplaces to intensify in the coming years. 75% of B2B companies have announced that they are currently developing their go-to-market strategies, and according to Gartner, by 2023 at least 70% of markets launched will focus on B2B activity. This trend will probably continue to grow until 2025!
And what headline about Mirakl would you like to read in Marketing4eCommerce in a year?
Marketplaces powered by Mirakl: the first and most advanced SaaS platform for enterprise marketplaces
Stay informed of the most relevant news on our Telegram channel