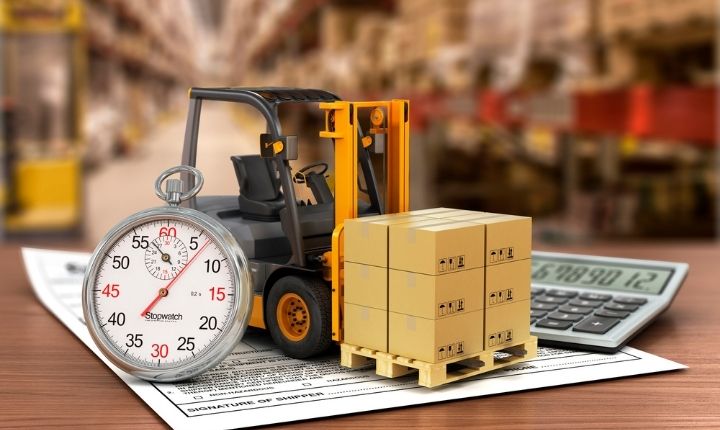 One of the keys to success in eCommerce is shipping times and costs, and although most Spanish online consumers look for fast home deliveries, it is true that in order to offer better customer service, having a range of delivery options will ensure user satisfaction.
21% of Spaniards prefer collection points
To gain an in-depth understanding of shipping times and costs in e-commerce in Spain, the Study on conversion in Spanish digital businesses 2022 by Flat 101, carried out by analyzing data from around 1,000 digital businesses, has confirmed that 91.15% of consumers prefer home delivery, however, 21.1% choose a collection point for their purchase. 16.40% prefer to pick up their order in a physical store, and to a much lesser extent (5.77%) choose the lockers as an option to obtain their orders.
One point to note is that 26% of Spanish consumers who prefer store pickup are part of the younger population, compared to the rest of the respondents.
Convenience has been valued above any other benefit in the selected shipping method. Some users prefer not to receive at home, especially when they are usually absent, as long as a collection point is close to their home.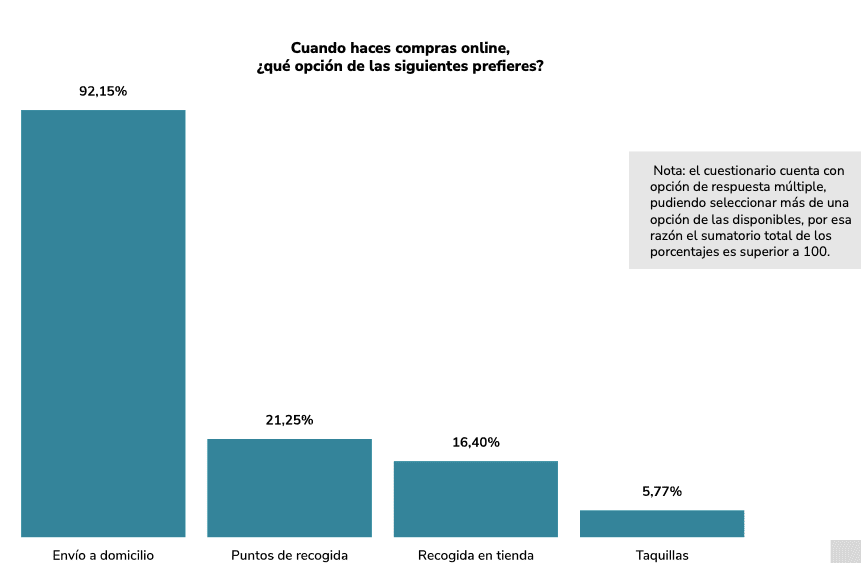 €3: the ideal shipping cost for most Spaniards
One of the key points for conversion is the shipping cost. The study points out that 40% of Spanish consumers consider that no more than 3€ is the ideal cost for shipping your orderswhile between €3 and €6 is a fair cost for 27% of those surveyed and only 1.62% of those surveyed would pay between €6 and €10.
In fact, 19.6% of consumers would not buy if there is a shipping cost, and others (11.3%) prefer to pay a subscription to save on shipping costs.
However, the raw data is that 26.8% of Spaniards do not pay any shipping costs, either because they try to reach the minimum order (23.6%) because they have a subscription or because the ecommerce offers free shipping directly. (15.5%) while the rest (15%) pay between €3 and €6.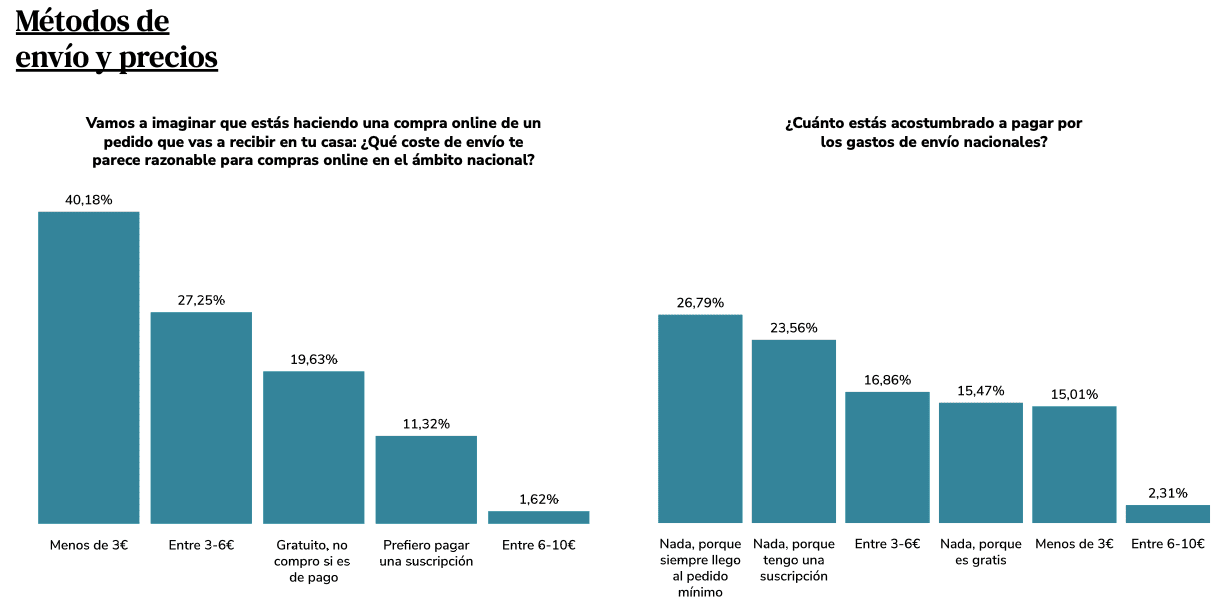 Shipping times in ecommerce are shortened
The impact on consumer preferences that large marketplaces such as Amazon have had have not gone unnoticed. Its ultra-fast delivery services have created an urgent need to improve logistics management with fast deliveries every day.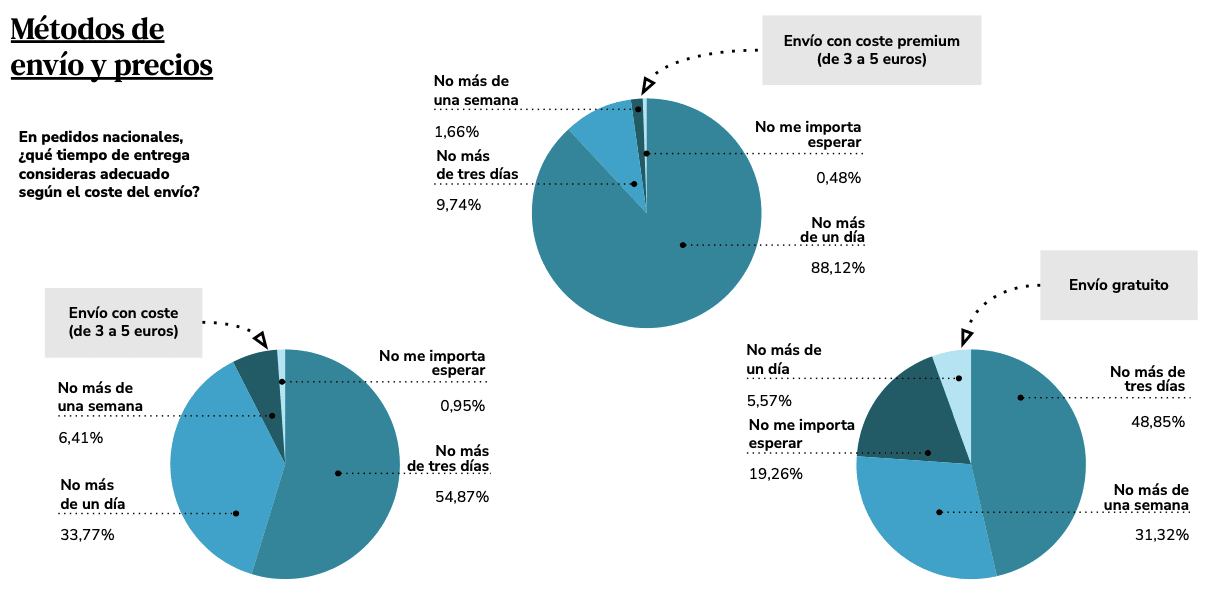 As an example of this, the study found that Spanish consumers who have contracted a shipping subscription will not wait more than a day for their package to be delivered (88.1%), On the other hand, the majority of those who pay between €3 and €6 will consider an adequate time between one and three days (54.9%) followed by the option of no more than one day (33.77%). For free shipments, the majority of consumers in Spain (43.8%) will not wait more than three days for their shipments, followed by 31.32% who will not wait more than a week.
Stay informed of the most relevant news on our Telegram channel