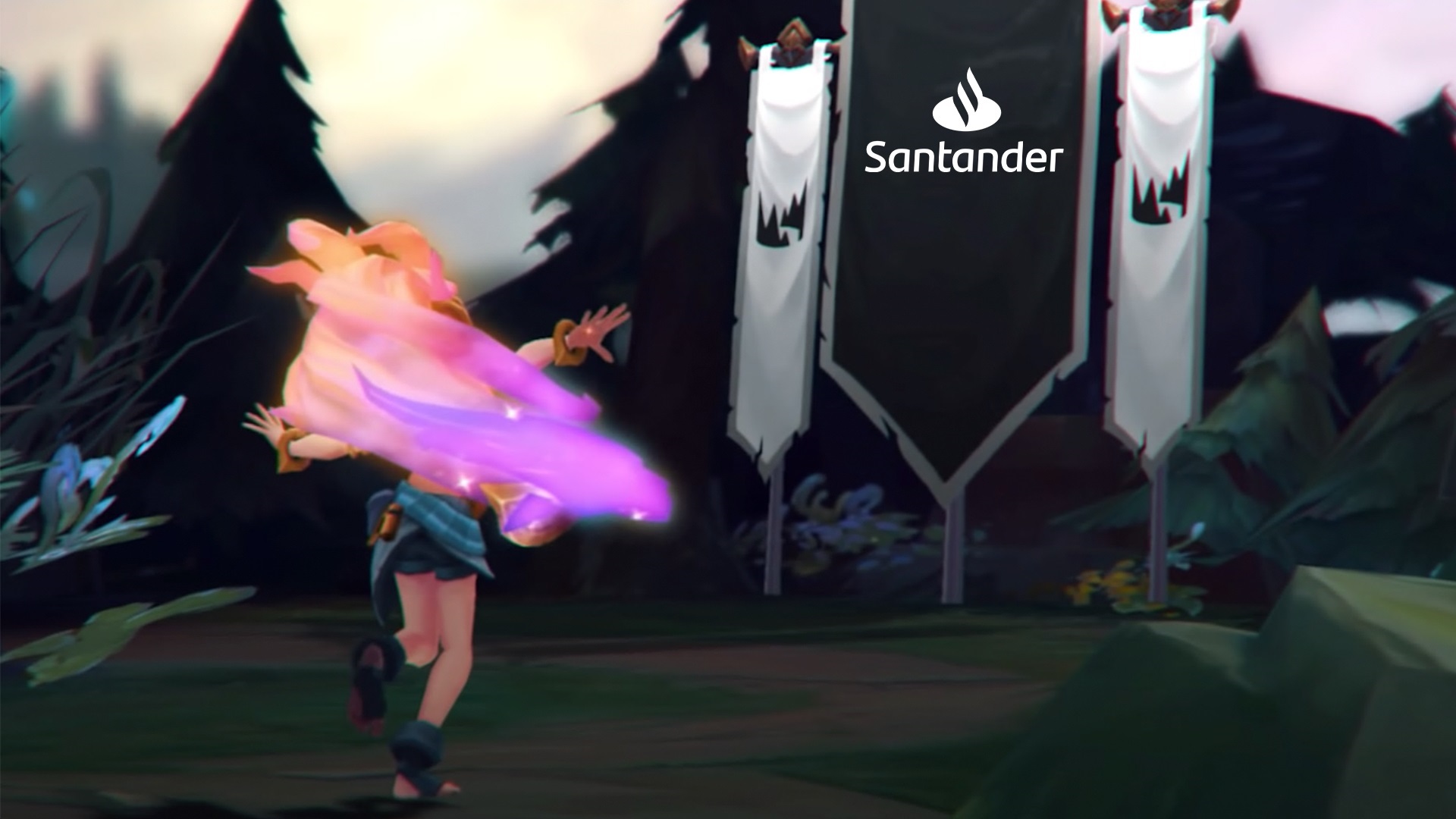 It already sponsors the Spanish Super League with Openbank
MADRID, 14 (EUROPE PRESS)
Banco Santander has made its first foray into the world of esports by closing a multi-year deal to be the title sponsor of the League of Legends European Championship (LEC) and the Latin American League (LLA).
In this way, the Spanish entity joins forces with one of the most successful esports modalities in the world with almost 74 million simultaneous live viewers during the 2021 world championship.
The bank announced the sponsorship this Tuesday at an event presented by Medic, the competition's 'caster' with more than 125,000 followers on Twitter, and the Spanish 'streamer' Cristinini, from Twitch. The event will feature 'freestyle' performances and the presence of artists, such as singer Nicki Nicole and rapper Sara Socas, as well as LoL players.
Santander's sponsorship, under the slogan 'Level up your dreams', will be focused exclusively on digital media, which will complement other sponsorships such as F1 and football, and will also extend to the Brazilian championship
The financial institution seeks to reach the younger generations and will deploy various resources to promote the brand and raise awareness in LoL communities during the events.
These resources include, but are not limited to, the use of the logo in different placements, exclusive content segments, commercial spaces during broadcast breaks, banners, prizes and VIP tickets to the finals.
The bank also has previous local experience in this field, as Openbank is the sponsor of the Spanish national competition (Superliga).
The General Director of Corporate Marketing and Studies of Banco Santander, Juan Manuel Cendoya, has highlighted the collaboration "with a very innovative partner" with whom the company shares the attributes of "innovation, diversity and digitization".
"We believe that entering the world of esports will give us the opportunity to connect with the new generations of digital natives and help them progress," Cendoya pointed out.
For his part, the head of League of Legends Esports in EMEA, Maximilian Schmidt, highlighted Banco Santander as "a global entity committed to innovation, digital transformation and providing the best services".