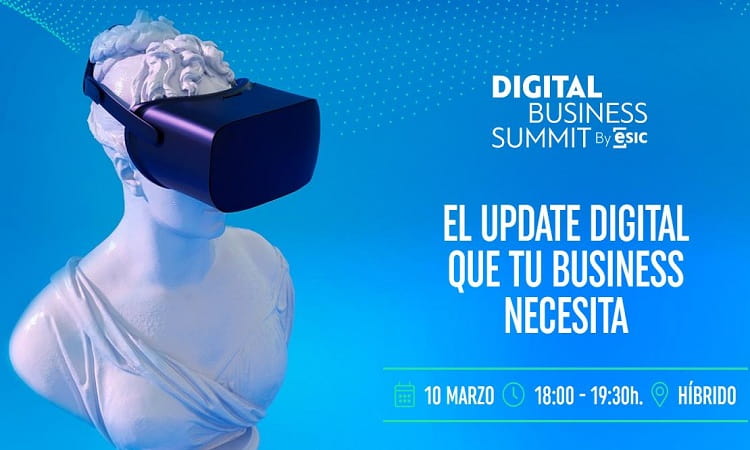 The digital ecosystem is in a constant wave of growth and evolution and, therefore, demands great attention in what is developed within it. For this reason, it is essential to keep up with the changes and trends that are arising in this world. Starting from this point ESIC, Business and Marketing School, has announced its new edition of the Digital Business Summit. The Juan XXIII Campus will be the meeting place for this event. In addition, you will have the option to access remotely, since the meeting will be broadcast via streaming.
Sign up here!
What do you need to become a professional in the new digital age?
We are currently facing a new digital era, dependent on changes in market and consumer trends, as well as on digital transition processes. This merits that businesses and companies find new means to train and build adequate professionals to face the challenges that a future sustained by this ecosystem holds.
For this reason, this year's edition of the Digital Business Summit: The update that your business needs, will aim to review the trends, challenges and experiences that have been presented to professionals in the field in recent years. Thus taking a starting point to understand what tools and techniques will be necessary for professionals to effectively face the future of the digital ecosystem.
To talk about these issues, ESIC has managed to bring together professionals such as:
Alberto Sáez Vila, Repsol Digital Communications Manager. Lorena Poza Díaz, Head of Marketing and Communication at Bizum. Marta Panera García, Head of Marketing & Communications for FOREO.
These professionals will offer a perspective from their professional point of view and their respective companies on this development presented in the digital world; and what are the possible challenges and trends to expect in the near future.
Sign up here!
Stay informed of the most relevant news on our Telegram channel