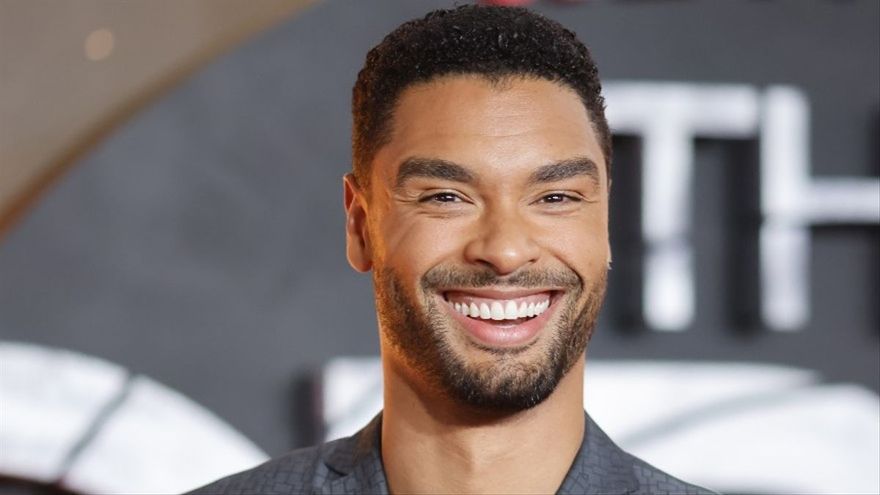 Even more than the protagonist Phoebe Dynevorthe great revelation of the first season of 'The Bridgertons' was Rege-Jean Page, nominated for an Emmy for his role as the Duke of Hastings, who conspired with Phoebe, or rather, Daphne to fake a convenient romance that turned into inconvenient reality. When, in April 2021, it became known that Page would not be in the following chapters, he almost did not arm the fan boycott of the century.
For the actor it was not a sudden decision, but something that was on the table even before he started shooting the series. He explained it himself in 'Variety': "It was a one-season arc. It was going to have a beginning, a middle and an end. I thought, 'it's interesting', because it was almost like doing a miniseries. I go in, contribute my part and then the Bridgerton family moves on."
In the second season, Daphne returned to the family home without a husband on her arm and a baby on her lap. She had left them at home. Was this how she was always going to be? In an interview with 'Entertainment Tonight', the creator Chris VanDusen he had the dubious idea of ​​wanting to placate the masses by claiming that Page simply "isn't in the second season."
villain and action hero
But good old Page took advantage of the 'premiere' of 'The Invisible Agent' to put an end to speculation. Before the microphone of 'Variety', he gave permission to Rhimes and team to sign another actor for the role: "They are free to do what they like. Shonda and I had a wonderful conversation at the end of the first season. We were quite satisfied with How was it for us?"
Disconnected from the delicious soap opera, Page seems determined to become star of cinema show. All his projects are 'blockbusters'. In the aforementioned 'The invisible agent', a very expensive Netflix production directed by the Russos ('Avengers: Endgame'), the ideal heartthrob becomes the bad guy of the film: the head of the clandestine arm of the CIA on the hunt and capture of the mercenary (Ryan Gosling) who has discovered secrets of the agency. It is the possible (we will see if the public likes it more than the critics) start of a franchise.
In principle, this display of hyperbolic action will be followed by 'Dungeons & Dragons: Honor among thieves' and then the responsibility of becoming The Saint for a new cinematographic 'reboot', a quarter of a century after the one starring Val Kilmer. Also on the horizon: a heist movie by Noah Hawley ('Fargo', the series) for Netflix. Page doesn't want proms and bedroom action. He wants explosions.