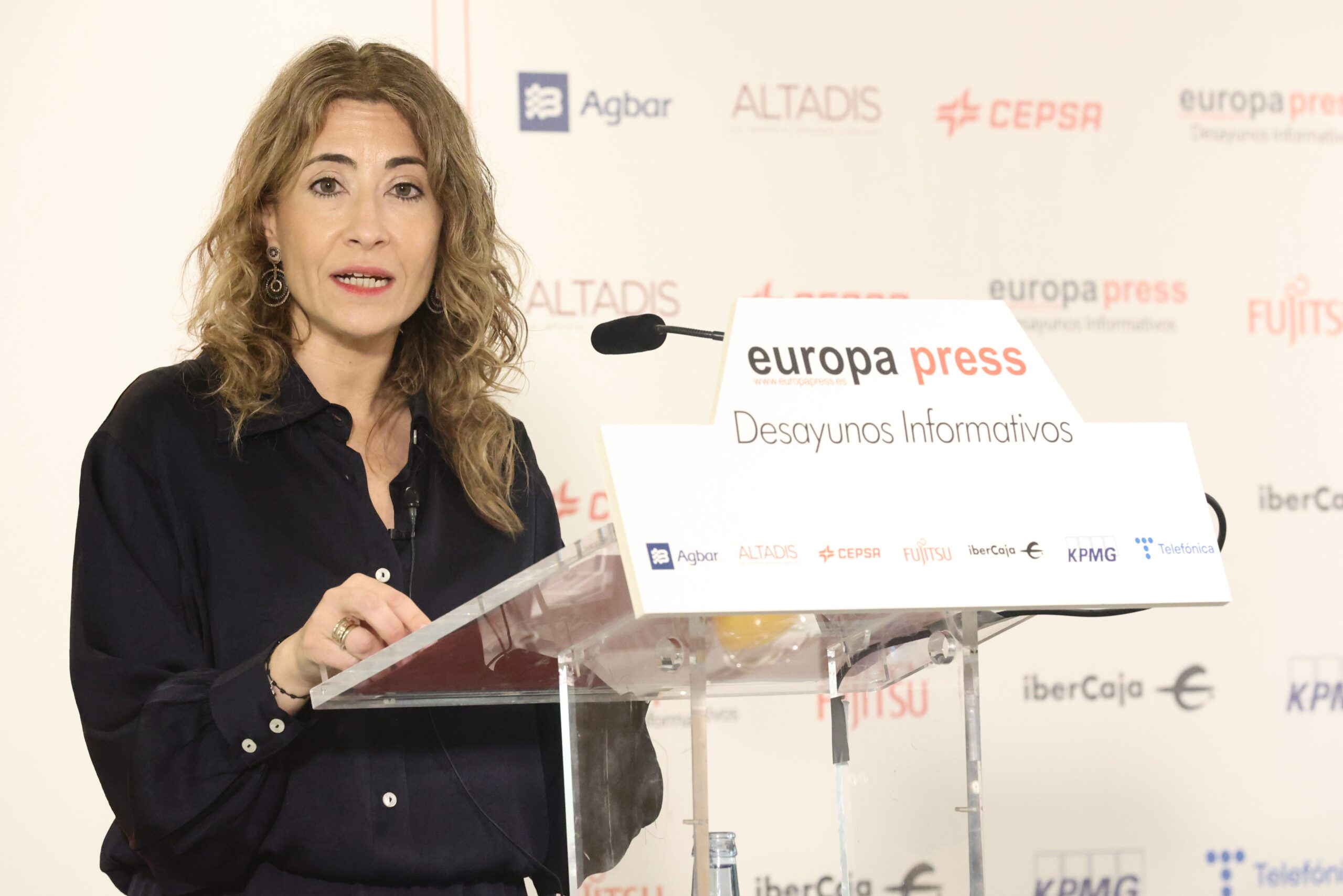 He adds that Aena sees this change in regulations as unconstitutional and that it will be the courts that decide "how it is applied"
MADRID, 3 (EUROPE PRESS)
The Minister of Transport, Mobility and Urban Agenda, Raquel Sánchez, has admitted that "there is discomfort in the Government and in Aena" due to the reduction in rentals at airports, after a change in regulations that forces the airport operator to reconfigure the agreements with the establishments based on the evolution of air traffic.
The company chaired by Maurici Lucena has filed up to 26 unconstitutionality appeals to overturn the modification of the seventh additional provision of the Land Transport Planning Law last October, which was introduced by means of an amendment that neither PSOE nor Podemos voted for.
Specifically, the amendment modifies the contractual obligations of commercial premises with Aena, exempting them from paying the guaranteed minimum annual income (RMAG) during the period between March 15 and June 20, 2020.
In addition, Sánchez, during the Europa Press Informative Breakfasts, pointed out that Aena understands that this change in regulations is unconstitutional and that it will be the courts that decide "how that provision is applied or interpreted."
On the other hand, the minister recalled that Aena, before this legislative change, had negotiated with many tenants on the conditions of these rents and recognized that the decrease in passengers had affected the economic activity of these establishments.
In this sense, the airport operator highlighted that, before said regulation was approved, it had reached agreements with 67% of commercial tenants, that is, a total of 90 tenants, less with the "multinationals owned by international investment funds ".
Finally, the head of Transport has claimed that in this matter "the interests of Aena and the Ministry must be defended but, ultimately, also those of the citizens".
AN IMPACT OF AROUND 1,500 EUROS
Lucena indicated a few months ago that the reduction in commercial rents will have an impact of around 1,500 million euros on the company, and will mean the transfer of this amount from the shareholders of Aena "to the pockets of the shareholders of other companies".
Specifically, the president has argued that this modification will benefit the shareholders of SSP, Areas and Duffry, companies that are "owned by investment funds with deep pockets", and will affect the shareholders of Aena, recalling that the company is in a 51% owned by the Spanish State.
Lucena has argued that Aena "does not consider not applying the law", but that "it has the right to use the legal initiatives that it has at its disposal".