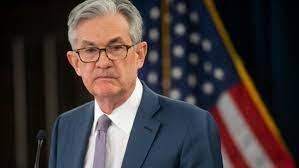 Also pending, from Jerome Powell's statements. The Federal Reserve chairman says he cannot guarantee a soft landing as the Fed tries to get inflation under control.
Speaking to the Marketplace radio show, the head of the US central bank has acknowledged that the battle to control prices will include some pain, as the impact of rising interest rates is felt, but what a worse outcome it would be prices continue to rise. Thus, he has reiterated that it is likely that the FED will increase interest rates by half a percentage point in each of the next 2 meetings, although he has left the door open to the possibility that it may do so in future meetings. Powell has explained a soft landing would be a return to 2% inflation while maintaining the strength of the labor market.
And that's pretty hard to pull off right now, for a couple of reasons. Thus he has underlined that, with a tense labor market driving up wages, avoiding the recession that often follows aggressive policy tightening will be a challenge. By the way, the US Senate confirms Jerome Powell for a second term at the Federal Reserve.