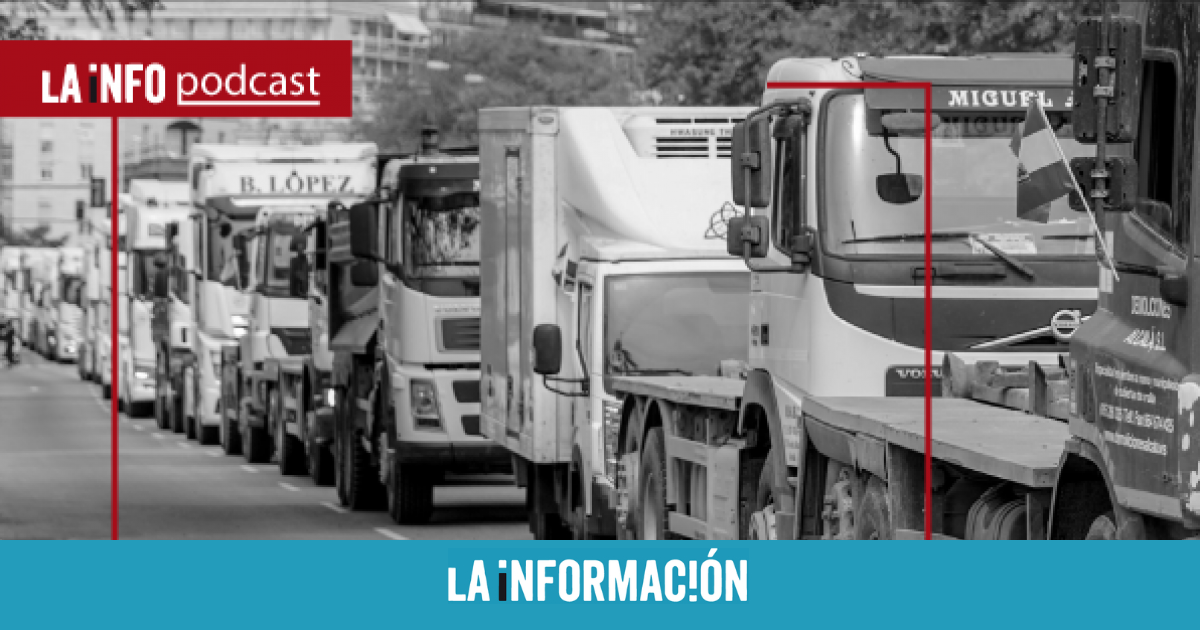 Road transport moves 90% of goods in Spain. It is an essential gear in the logistics chain, which has been shaken since last Monday by the strike called by Platform in Defense of the National and International Road Freight Transport Sector (which groups around 100,000 freelancers and small companies in the sector). The pickets and incidents have been concentrated in Andalusia, Levante, Galicia and in the connections with the capital, and have already forced numerous factories in various sectors to stop activity.
The carriers that have joined the protests assure that they are in a critical situation "due to the uncontrolled rises in fuel prices" and that they are losing money by going out to work. "Right now a transporter who goes to refuel at a gas station is paying between 500 and 700 euros more than what he paid at the beginning of the year. This is unbearable for many family economies, for many small transport companies that, on the other hand, are majority in the sector," says John Joseph Gilgeneral secretary of Fenadismerwho acknowledges that many of its members have gone on strike.
The price of fuels already rose 30% last year and it would not be, according to Jesus Ballesterosresponsible for road transport and logistics of CCOO, the main cause that has led part of the sector to stoppages. From his point of view, atomization and fierce competition are the origin of the crisis that the sector is going through. "In that jungle of the transportation world, it is the self-employed who have generated the most unfair competition," he says.
Truckers complain that the business has become unprofitable because shippers pay them below operating costs. Nuria Lacaci, general secretary of the Association of Shippers of Spain (ACE), regrets that the situation has gotten worse throughout the week, with more violence on the part of the pickets and without producers or distributors being able to charge. "The shortage is already a reality," she says, and recalls how the dairy industry has had to stop. "Normally what is paid for transportation is then indexed to the price of fuel", he details to 'La Información', and this price usually varies or is out of date between three and six months. Now the price "increases every day" in a "dizzying way" and small carriers suffer the most. He does not believe that the situation can endure like this until the next day 29, when the Government assures that the price of electricity, gasoline and gas will drop.