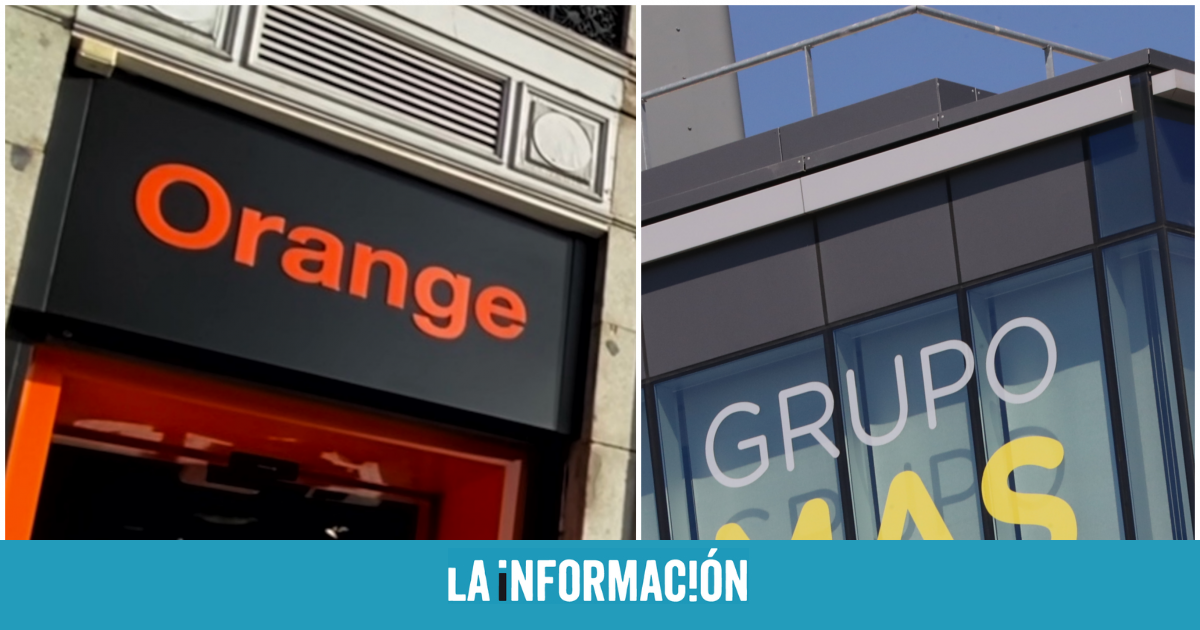 After more than four months of intense negotiation, Másmóvil and Orange close the merger. The two companies have reached a binding agreement with which they create a telecommunications giant with more than 31 million customers, between fixed and mobile, and with a valuation of 18,600 million euros, around 1,000 million less than agreed previously in March. Both companies foresee annual synergies of 450 million from the fourth year. Now they will present credentials to the European Commission, so they do not expect a definitive 'green light' until the second half of 2023.
In recent months, the negotiating teams of both companies have concentrated their efforts on setting the valuations, given the evolution of the market, and also on agreeing on the terms of the financing necessary to undertake the operation. The first has been adjusted downwards. In March it was agreed that it would be 19,600 million euros. Now it stands at 18.6 billion, with an adjustment on both sides. The 'price' of Orange stands at 7,800 million, that is, 7.2 times the Ebitda forecast for this year, while that of Másmóvil amounts to 10,900 million, 8.7 times the gross result (9.9 times in March) .
Regarding financing, the conversations with financial institutions have focused on the conditions given the macroeconomic and interest rate uncertainty in the coming quarters. Finally, the financing amounts to 6,600 million euros, made up mainly of bank debt. With this figure, the group resulting from the merger would have a debt ratio of just under 5 times the Ebitda. The goal is to reduce it to 3.5 times in the medium term "to facilitate a possible IPO," both companies say.
The operator resulting from the closed transaction will now have more than 31 million customers in the Spanish market. Of these, according to their own figures, a total of 24.8 million would be mobile lines, while 7.1 million are fixed broadband contracts. This would make it the leading operator, even above Telefónica. Global revenues would exceed the barrier of 7,300 million euros, with an operating result (Ebitda) of more than 2,200 million.
After the 'due diligence' carried out in these months, both have set the expected synergies (savings by the union) of more than 450 million euros from the fourth year after the closing of the operation. More than half of that figure comes from the union of the networks, while the rest is distributed in sales, marketing and customer service and other areas. Joint deployments, rationalization of mobile sites, sale of radio spectrum and optimization of wholesale and transmission contracts can be considered. At no time is there talk of cuts in personnel and yes of "economies of scale".