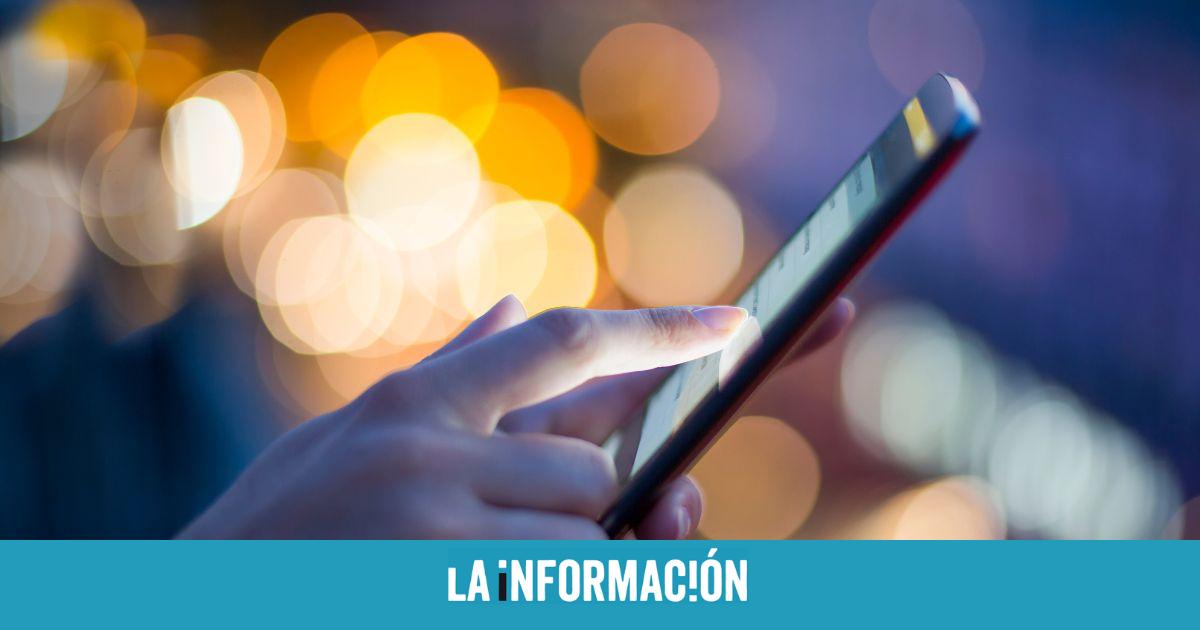 I remember when the children of my generation made their first communion and the most desired and expected gift was the bike. Today, however, the gift that children who make their first communion (and also those who do not) ask for and expect the most at 9-10 years of age is a mobile phone. And in many cases they give it to them, if not the parents, the godparents, the grandparents, or some generous uncles.
But is a 9-10 year old child ready to have and use a mobile? From the point of view of handling the device, children are very intuitive and learn quickly (with the method of 'trial and error' and without the fear of adults) and it is not a problem for them to learn to use the digital devices they have by hand. What's more, they learn to do it long before they have their own.
But it is one thing for a child to know how to use a mobile phone, like a child learning to ride a bike, and another thing is knowing how to navigate the internet and social networks or riding a bike through the urbanization, the park or through the streets of a city. It would not occur to any parent to give a child a bike and leave him alone so that he first learns to ride it and then hits the streets or highways.
Normally, when a child is given a bike, first it has wheels, to prevent it from falling and hurting itself, and so that it learns and gains confidence. And, even so, parents usually stand by her side, accompanying her, to make sure that nothing happens to her, and to push her, encourage her and advise her, if she needs it. And, of course, you always learn in a controlled environment: playground, park, etc.
Only when the child demonstrates that he masters the bike (he does not fall) and that he knows how to ride, are the wheels removed and he is left alone, first supervised and then on his own, although with time limitations (when) and places where). Well, the use of digital devices, in general, and mobile phones, in particular, is not very different. Why do we leave them alone with the new bike?
Parent Responsibility
Last weekend there was a lively debate on social media following a story published by Jordi Pérez Colomé in 'El País', entitled: "This is how I raise my children without screens: they don't use a mobile phone, tablet or computer", that served as the basis for me to publicly pose the question: Is it better to raise children without cell phones or computers or to prepare them for the world in which they live?
Throughout the weekend, the question tweet had almost 90,000 impressions (times someone sees it) and more than 1,500 interactions (likes, retweets, replies) and the truth is that in general, (although there is never a shortage on Twitter of haters and trolls) was a very polite and constructive debate, with opinions for all tastes, both in favor of the ideas of the parents of the news and against.
The most generalized position was that neither extreme is good and that children, from a very young age, could not be left alone with screens, but that it was not good to delay learning and the use of devices as much as possible either. (some said up to 14, 16 and even the age of majority). They would be freaks and end up using their friends' cell phones.
What did become very clear is that parents have the responsibility to take care of their children in all areas and environments, both physical and digital. They cannot be unconcerned or delegate that responsibility to others (especially in schools), with the excuse that "they don't know about technology". If you don't know, you learn. And, in any case, you don't need to know to accompany.
There was also a debate about the possibility of monitoring what children do with their mobiles, installing parental control programs or even 'spyware'. And although in children it may be justified, in adolescents it is a counterproductive measure, because they claim their private space and it is much more effective to have previously created an environment of trust and family communication.
Responsibility of Internet companies
But there was also talk of the responsibility that Internet companies had in this important issue; both services (social networks, electronic games) and content (sexual and/or violent) and how they did not adopt sufficient measures (age verification or labeling and content filtering) to prevent or, at least, hinder the easy access of minors to them.
Although there are numerous laws, both European and Spanish, which require Internet companies to adopt these measures to protect children and young people, very few companies take this problem seriously. And perhaps the time has come to move from words to deeds and adopt sanctioning, administrative and even, in some cases, even criminal measures.
This Thursday the Congress of Deputies approved the first reading of the new General Law of Audiovisual Communication, which incorporates the new European Directive on audiovisual communication services into the Spanish legal system. One of its main objectives is to protect minors from audiovisual content on the Internet and has a sanctioning system.
A political agreement has also recently been reached on the European Digital Services Regulation (DSA), whose final text is not yet known, which will be the reference standard by which digital platforms are regulated, in general, and especially networks networks in which content is shared. It also includes a tough sanctioning regime, which can be very effective.
But for years we have had an article in the Penal Code (186) that says: "Whoever, by any direct means, disseminates or exhibits pornographic material among minors will be punished with a prison sentence of six months to one year" . Perhaps it is time for it to be applied to those that allow (possible fraud) easy access by minors to pornographic content.