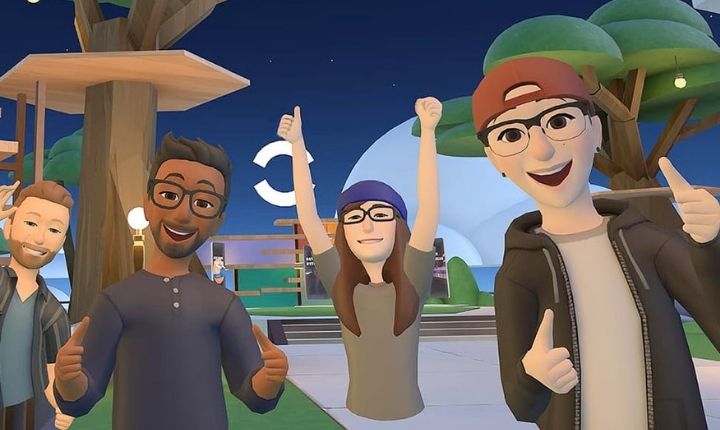 Just a few months after the Meta metaverse was unveiled, the Mark Zuckerberg bet on the future in virtual reality, in which he has spent millions of dollars including changing the name of his parent, all to build a new universe. But so far we have known little about the performance of his foray into the metaverse.
We know that the Meta metaverse keeps its biggest stake in Horizon Worlds, a social virtual reality platform designed specifically for the Quest headset, a space Zuckerberg calls "the core of our vision of the metaverse"But it's only now that Chris Cox, the company's chief product officer, has shared an update on its latest metrics, including its number of users.
Meta's metaverse grew by a factor of 10x from December to February
This report revealed that Horizon Worlds, which launched to Quest users in the United States and Canada in early December 2021, has shown a growth in its monthly user base by a factor of 10x, reaching 300,000 users.
This number of users includes those of Horizon Worlds and Horizon Venues, a separate app that is designed to attend live events in virtual reality, using the same avatars and basic functionality, however, leaves out the number of Horizon Workrooms users, an invitation-only virtual reality conference experience.
Over 10,000 worlds have been built to date
Before its official launch in December, Horizon Worlds spent several months in the testing phase with a group of beta testers. Now in its launch stage, its operation reminds us of Microsoft's Roblox or Minecraft platform, a space where people can create personalized environments to have fun, meet and play through their personalized avatars.
Like any customizable environment, of course there is also the creation of alternate worlds and in that sense Meta announced that 10,000 separate worlds have been built in Horizon Worlds to date. and his private Facebook group for creators now has more than 20,000 members.
It's time. 10,000 worlds have already been created. Drop in and play, build or just hang out. The possibilities are endless. pic.twitter.com/VWc83PkuDV

— Horizon Worlds (@HorizonWorlds) February 16, 2022
Will access to Horizon be democratized?
Of course, we must not lose sight of the fact that just a few months have passed since the launch of Horizon Worlds, and It is still too early to tell if this rapid growth will continue or if it will be able to retain users over time.
One more point that we must take into account is that the monthly users of social platforms are always higher than the daily users, a fact that Meta has not yet disclosed to us, and of course, the Christmas season undoubtedly helped to improve sales. of Quest and to increase people's interest in trying Horizon.
And speaking of the sales of the Quest headset, the number of devices sold has not yet been revealed, but some third-party estimates put its sales at more than 10 million, a considerable figure but still not high enough, and perhaps that is why Zuckerberg recently assured that Meta would release a version of Horizon for mobile phones later this year, in order to "bring early experiences of the metaverse to surfaces beyond virtual reality."
In this way, it is clear that although the most immersive experiences will be in virtual reality, Meta's metaverse could soon be available from the Facebook or Instagram apps, and bringing Horizon to mobile devices could position it as a competitor to Rec Room, a social gaming app that has 37 million monthly users and is accessed through video game consoles, mobile phones and virtual reality.
For now, in addition to worrying about how to moderate content and the possible handling of underage users in the metaverse, Meta will have to make Horizon reliable enough and expand its use for millions to use And of course, for creators to monetize their content, but if its initial user growth is any indication, Horizon's future could be very promising.
Stay informed of the most relevant news on our Telegram channel