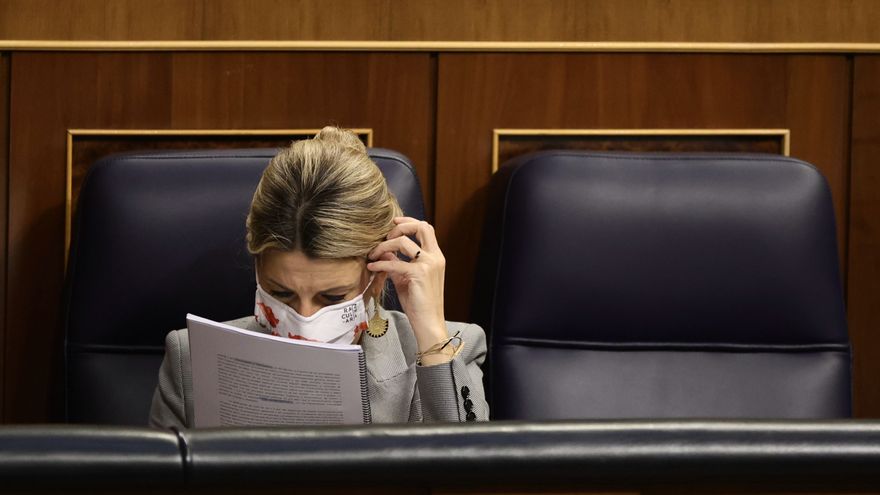 The staff of the Labor and Social Security Inspection, which has to ensure that no abuses are committed against workers, will go on strike on March 30 precisely to protest their working conditions. As reported by El Periódico de Catalunya, labor inspectors and sub-inspectors are for the first time in its history to stop their activity for 24 hours, after preparing the protest in a series of assemblies in which they have examined the evils that affect the group, which can be summed up in diminishing numbers and a growing workload.
In the call, signed by eight unions (CCOO, CIG, CSIF, FESESS, SITSS, SISLASS, UGT and UPIT), it is explained that the step is taken because "the necessary staff is lacking, the fundamental technical and material resources are lacking" and "there is no recognition of the effort of its workforce", which has multiplied its activity as a result of the pandemic and the legislation approved in recent years (such as ERTEs or teleworking), in addition to the different anti-fraud campaigns launched since Ministry of Labor (such as those that have prosecuted irregular temporary hiring or the abuses committed against domestic workers).
The unions precisely disfigure the department headed by Yolanda Díaz, which has not fulfilled the agreement reached with them last July, by which staff reinforcements were agreed, as well as other measures to underpin and support the tasks of the Inspection and the careers of its professionals. The convening organizations assert that those responsible for the ministry "renounce to defend an agreement that has been signed by them, endorsed by the minister herself", and that after eight months of non-application "a point has been reached where only the will can be concluded of the government to fail to comply with it and cause the complete abandonment of the organization and its staff".
In addition to the strike, the unions have called worker rallies of the Inspection before the doors of its provincial headquarters for next March 22, between 12:00 and 12:30 (except in the Canary Islands, which will be from 11:00 to 11:30 to make them coincide with the protest held in peninsular time).