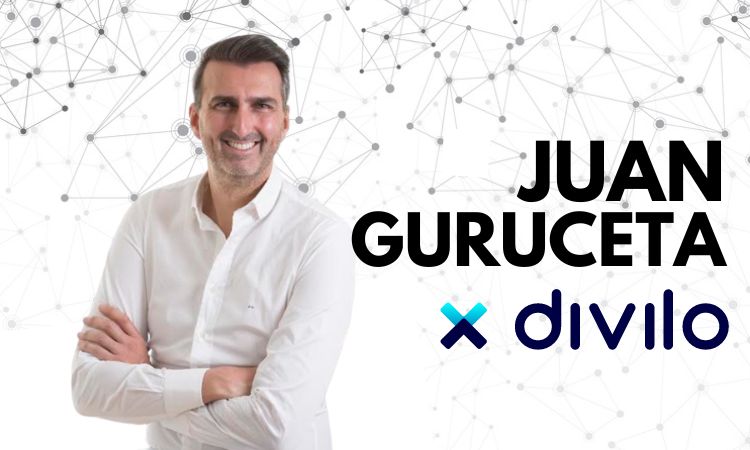 Divilo it is a spanish neobank oriented to companies and freelancers, since it has a series of financial products specially developed to facilitate collection actions for consumers. This company has traditional solutions, such as cards and transfers, but also includes solutions to manage payments through mobile phones, using PINs or QR codes. In addition, last December Divilo launched on the market Diveep, a solution that allows charging with the mobile phone without any other additional device. A product launched in partnership with Visa with which freelancers and companies will be able to charge their customers by bringing the card or another mobile phone closer to the device, thus eliminating the need to use a dataphone.
Thanks to the attractiveness of the project, the company has raised a total of 5.2 million euros, surpassing what was expected by the company for its first two rounds of financing, the last of which occurred in August 2021. Now, almost a year later, we have decided to speak with its CEO and founder, Juan Guruceta (Madrid, 1980) to learn a little more about its business model and future plans.
How did the idea of ​​creating Divilo come about?
It was as a result of my career as a financial agent, helping companies like Cabify or Pulpo to develop their banking operations. There I learned that customer service, good technology and a good price could revolutionize B2B in fintechwhen in 2019 (the year I had the idea to found Divilo) almost everyone was betting on consumer fintech.
At Divilo we want to offer a 360º solution in payments, collections and accounting to companies and freelancers. Our value proposal goes through innovative tools such as Divep, that allows payment with the mobile phone without any other additional device, simply by bringing the card or another smartphone closer to the device, which eliminates the need for a POS and allows SMEs and freelancers to make payments more quickly and easily.
How was that initial stage starting the company? What were the main obstacles you had to overcome?
The main one was (laughing), the pandemic! I signed the first round of seed capital on January 27, 2020 and from then on we have not stopped. The most complex part was hiring people remotely to develop the banking core and prepare the documentation for the payment institution license without being able to leave home. But we made it.
From your perspective as an entrepreneur, what advice would you give to someone who is thinking of creating their own startup right now?
Don't think about it too much. Normally, the more you think about something, the more fear it enters. The best thing is to take the leap and grow from necessity and not from comfort.
What are Divilo's clients like? What are your main needs?
We have found a product fit in large corporationsbecause they reduce the cash and the great expense that this management entails, in addition to uniting the online and offline channels in a single platform.
In addition to allowing you to turn your phone into a dataphone through the app, Diveep makes available to small businessmen and freelancers a system for organizing and storing invoices directly in the app, which allows them to account for the corresponding taxes in real time. Thus, both the accounting and the collection system that they need for their operations is centralized from a single app, and that is one of the factors that our clients value the most.
And why do you think they come to you compared to other options?
Mainly for a 24/7 customer support based on empathy, closeness and connection with the customer, an innovative and stable product, and a very attractive price.
Another of the main reasons why our clients choose us is the security, and it is that we have an expert team in financial security and with the latest technologies that guarantee secure payments through our app. Diveep has gone through a complex certification process with the main card issuers in the world, and this allows us to offer maximum security in this type of transaction.
What feedback do they give you on their day-to-day with your tools?
The most outstanding products are Diveep (Mobile payment) and Divistore, where people have found a huge technological disruption compared to what they have used until now and they value it very much. In addition, the fact of having customer service from Monday to Sunday is highly valued by our customers.
The fintech sector and, more specifically, the payment solutions sector, is one of the most dynamic and competitive. Where do your plans go to compete with the big ones at an international level?
We have brought about a small revolution in card payment in sectors such as distribution or mobility, which has given us great weight compared to other competitors, who lack this technology. Still, it is necessary invest in R&D and be in constant movement as far as innovation is concerned.
Last year you closed a financing round of 5 million euros. Are there any more in sight?
Our objective is to grow, grow and grow, although always in a sustainable way, an objective on which our culture is based. We work every day with the maxim of being profitable in each transaction we carry out, and obviously we contemplate rounds in the future, but always maintaining profitability as the main objective.
What is your goal for this year?
start operations in four other European countriesstart the procedures to start operating in LATAM, and activate the contracts already signed with large entities.
Imagine that you travel back in time ten years ago. What advice would you have given your Self at that time?
That I was even more nonconformist and demanding with myself.
How do you imagine the epayments sector in 2025?
With an immediate payment system worldwide and crypto entering the B2B world.
quick quiz
What is the first social network you open in the day? LinkedIn. iOS or Android? Android App or web? App In which eCommerce and how long ago did you make your last online purchase? Amazon, yesterday And what was it? A book. Last book read? Sell ​​more faster (Amos Schwartzfarb) Recommend us a fiction series: Ozark What website have you seen lately that has surprised you for good? What is your favorite thing to do that has nothing to do with digital? Play chess with my son Juan, compose music. Let's spin a magic chain: Which acquaintance of yours (from another company) do you think we should interview? Why? Evaristo Babé (If you haven't already) Founder of Pulpo and former co-founder of Sin Apron (Sold to Just Eat)
Stay informed of the most relevant news on our Telegram channel