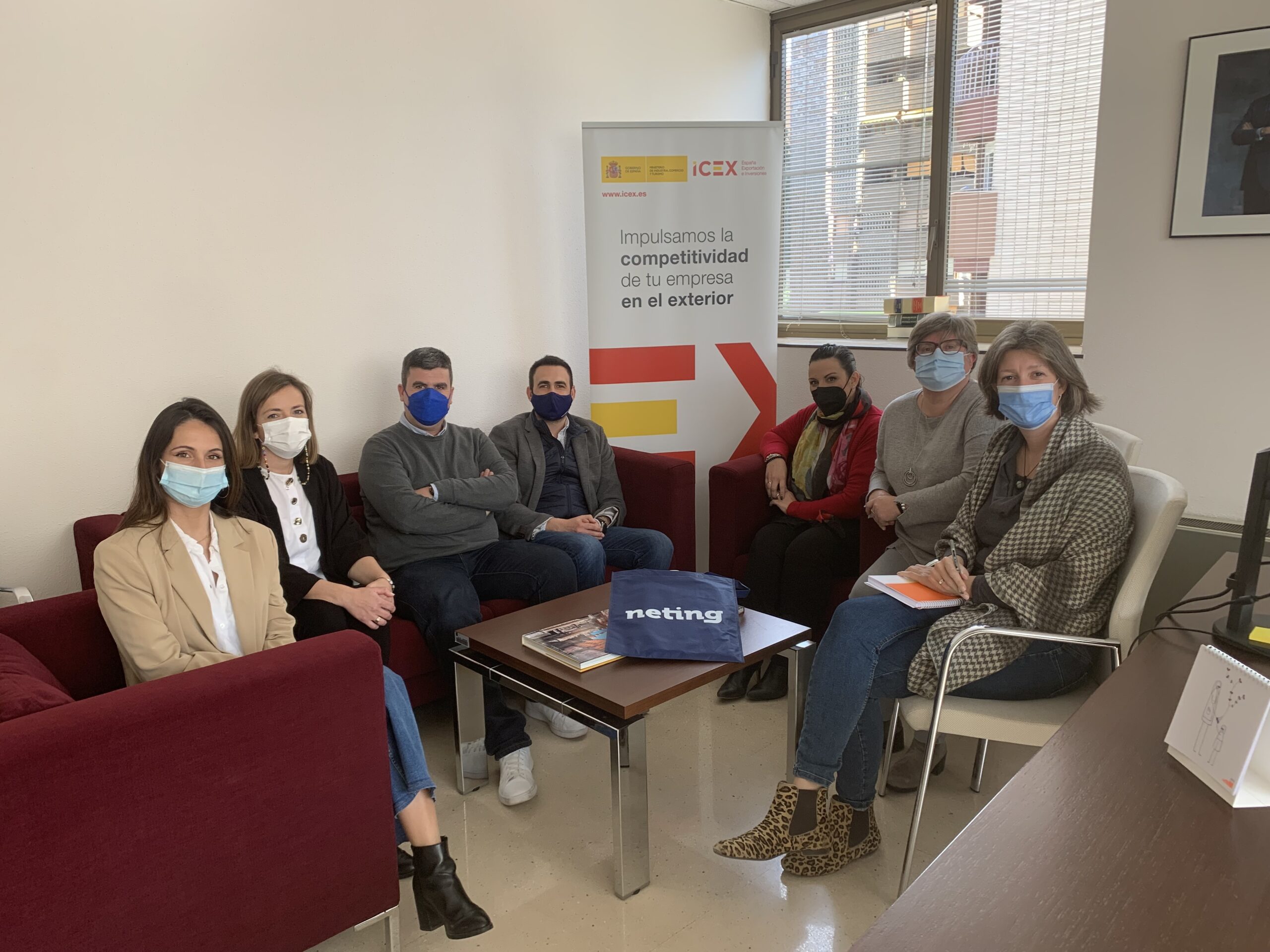 Among the 125 selected companies is the Murcian technology company Neting
MURCIA, 19 (EUROPE PRESS)
The ICEX Next internationalization program for companies will help a group of Spanish SMEs to expand outside the national territory through a program of subsidies and advice. The program offers personalized advice and financial aid of up to 24,000 euros.
Last December, the program communicated to a total of 125 companies, which have been finalists, the resolution by which, for 24 months, they will have the help of a consultancy specializing in internationalization within the ICEX Next program to address new markets.
Among all of them, one of the most outstanding for its youth is Neting; a Murcian technology company that has managed to become, in just over two years of existence, one of the most cutting-edge technology SMEs at a national level (https://neting.app/).
Neting has a new and innovative App in which, through it, thousands of entrepreneurs, freelancers and professionals from all over Spain connect to generate more and better business. Thanks to this platform, the app solves the main problem that any freelancer faces: dealing with daily sales while also spending a great deal of time and money. Now, and thanks to the ICEX Next program, all these entrepreneurs will be able to export their solution to other countries.
WHAT DOES A COMPANY GET WHEN ENTERING THE ICEX NEXT PROGRAM?
For two years, the selected companies will have personalized consultancies, from the very beginning, on the online and offline strategy they must follow to enter new markets, as well as advice on international competitiveness, economic subsidies, and ongoing support, among others.
In order for a company to be selected and participate in the ICEX Next internationalization program, it must meet a series of requirements, such as having a strong and consolidated team, a secure financial structure and a viable and competitive business project, to expand abroad and being able to open offices in other countries, as is the case of the Murcian company Neting.