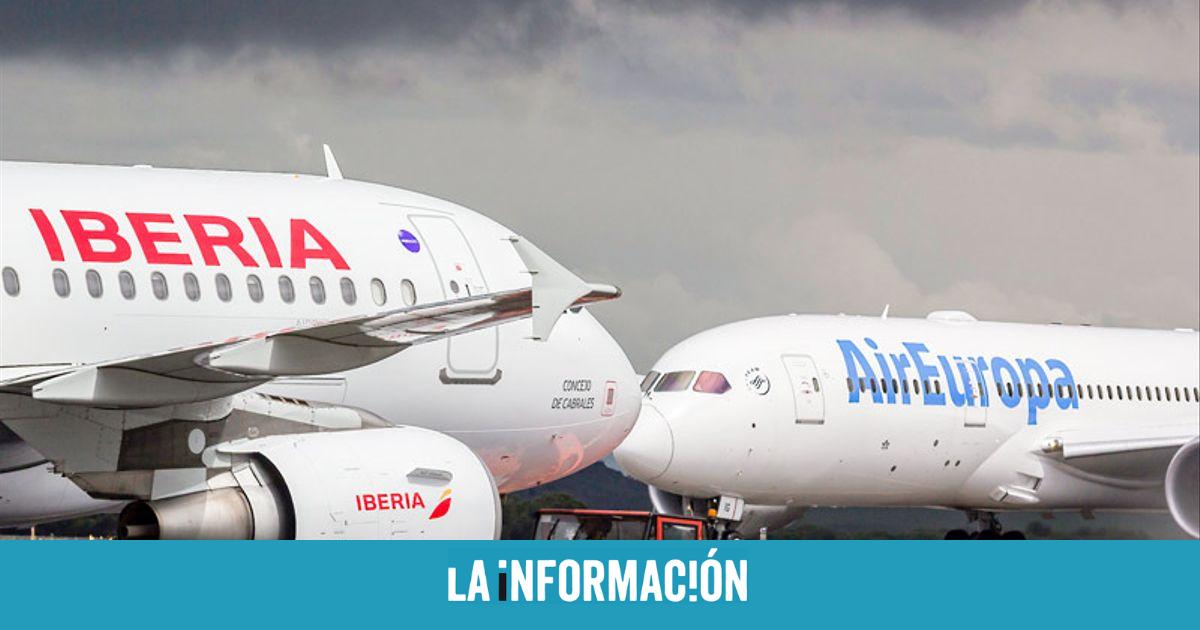 IAG paves the 'takeover' of Air Europa. International Airlines Group and Globalia have reached an agreement by virtue of which the company that owns Iberia will grant an unsecured loan of 100 million euros over seven years. The credit will be subject to the pertinent regulatory approvalsand IAG will have the option to convert it into a stake of up to 20% in the capital of Air Europa, as reported by the company in a statement sent to the National Securities Market Commission (CNMV).
The CEO of IAG, Luis Gallego, has assured that the airline remains "convinced" of the "strategic importance of this operation for the development and the competitiveness of the Madrid hub". In addition, he has recalled that, since the negotiations for the purchase of Air Europa began "the world has changed". Thus, "this agreement will give time to exclusively evaluate alternative structures that may be of interest to both companies and that offer significant benefits for their clients, employees and shareholders", she pointed out.
This new agreement is conditioned for Globalia to receive the green light from the syndicated banks that facilitated the loan contract partially guaranteed by the Official Credit Institute (ICO) and the State Society of Industrial Participations (SEPI). As IAG points out to the regulator, the agreement provides for a one-year period of exclusivity while talks take place and is accompanied by "a right to match any third-party offer by the airline in the next three years, together with a right to exit with Globalia in case the latter decides to sell Air Europa at any time in the future".