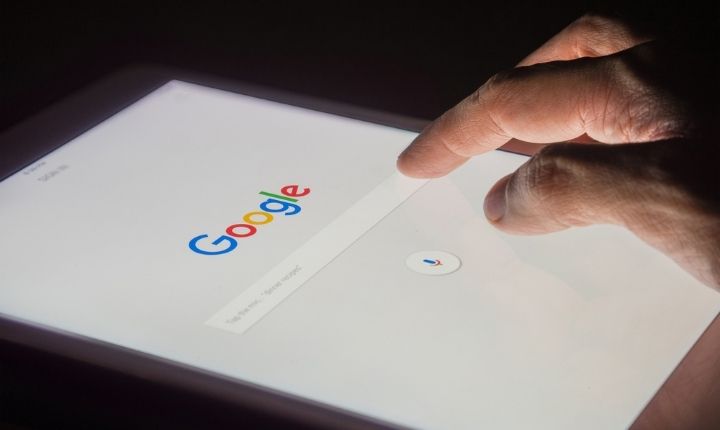 The conflict between Russia and Ukraine has crossed its borders into the digital world, and although social networks have decided to take action on the matter to avoid disinformation, now the internet giant has made the decision to suspend the sale and distribution of advertising in Russia.
"In light of the extraordinary circumstances we are stopping Google ads in Russia," a Google spokesperson said. "The situation is rapidly evolving and we will continue to share updates where appropriate."
While it is difficult to predict what the company's financial losses will be as a result of this action, this measure taken by Google shows us how the online world has become a subsidiary battlefield before the Russian invasion of Ukraine.
The conflict escalates the internet giants
We must not forget that Google and Meta (formerly Facebook) control the majority of digital advertising in the world and in the United States alone, the two tech giants accounted for 64% of ad spend in 2021.
The decision to remove advertising in Russia comes after Russian internet watchdog Roskomnadzor accused YouTube of running large advertising campaigns to misinform Russians about the invasion of Ukraine. Roskomnadzor had demanded that Google stop showing what it perceived to be false ads about this war, according to a report shared by The Wall Street Journal.
And in response, YouTube began blocking Russian state media channels in Europe, after receiving requests from Ukrainian and European politicians. Google had also banned Russian-controlled media such as RT and Sputnik from buying or selling ads on its platforms. According to Reuters, Russia received between 7 and 32 million dollars (6 and 20 million euros) for advertising on YouTube for two years until December 2018, which can give us an estimate of the blow that this represents for the country.
In addition, the company also offered to provide free services to Ukrainian government websites to protect them from cyber attacks. The advertising ban in Russia will apply to search ads, YouTube, and display marketing.
Twitter and Snapchat also suspend advertising in Russia
This measure goes hand in hand with the decisions made by Twitter and Snapchat, which also decided to pause advertising in Russia. "We temporarily paused ads in Ukraine and Russia in order to ensure critical public safety information is elevated and not detracted from by advertisements", assured Twitter.
We're temporarily pausing advertisements in Ukraine and Russia to ensure critical public safety information is elevated and ads don't detract from it.

— Twitter Safety (@TwitterSafety) February 25, 2022
Since then Russia has blocked Twitter in the country, as an attempt to stifle information related to the escalation of the conflict in Ukraine.
For its part, Snapchat stated that it will not show ads in Russia, Belarus and Ukraine, in addition to the fact that Snap stopped all advertising sales in both countries after the invasion in Ukraine, but assured that its application will continue to work in these countries, since it considers that it remains an important communication tool, however "it will comply with all sanctions directed at Russian companies and individuals".
Stay informed of the most relevant news on our Telegram channel